Master Member
RPF PREMIUM MEMBER
I'm curious how many of you would be interested in a reproduction of Q's necktie from the museum scene in Skyfall.
Based on the costume card, it seems to have tiny chevrons of pale lavender/baby-blue and brown over a black base.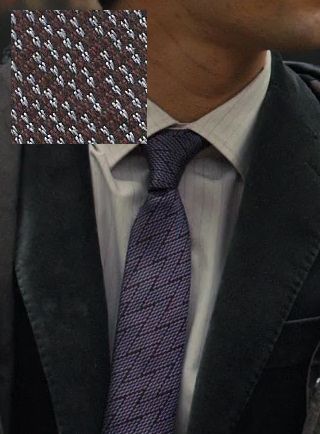 I posted an interest thread at the AJB007 forum, but solicited very little response, so just wondering if it's worth doing.
Kind regards,
Magnoli