So,
I'm short on clay and extra spending money at the moment, so a few of my current projects are at a temporary stand still.
I had a little bit of a brain fart last week and thought of a good, zero cost project to do this weekend that I'll be using for a future build. Or several.
The biggest problem with my last Predator mask attempt is that I approached it without a proper head cast and no real idea of the proper measurements.
Also, I'm a big fan of practical armatures. I try to pre-conceptualize all of my builds and build an armature suited to what I think I'll need. Trying to eliminate the amount of clay used and the time spent on the build up. I like this method but it can also cause limitations with what and how you are able to sculpt.
You can see an example of what I'm talking about here: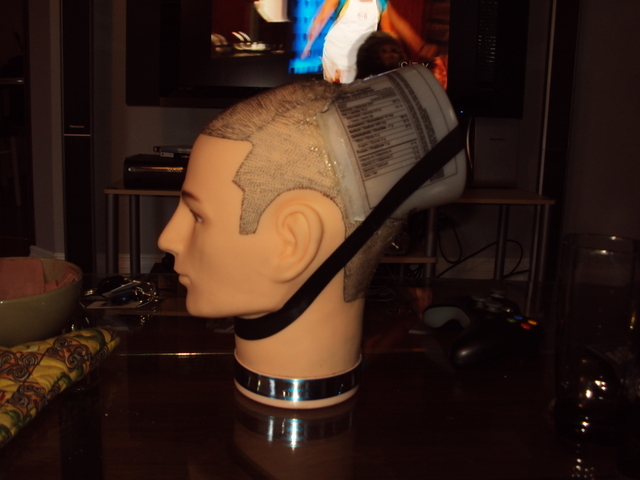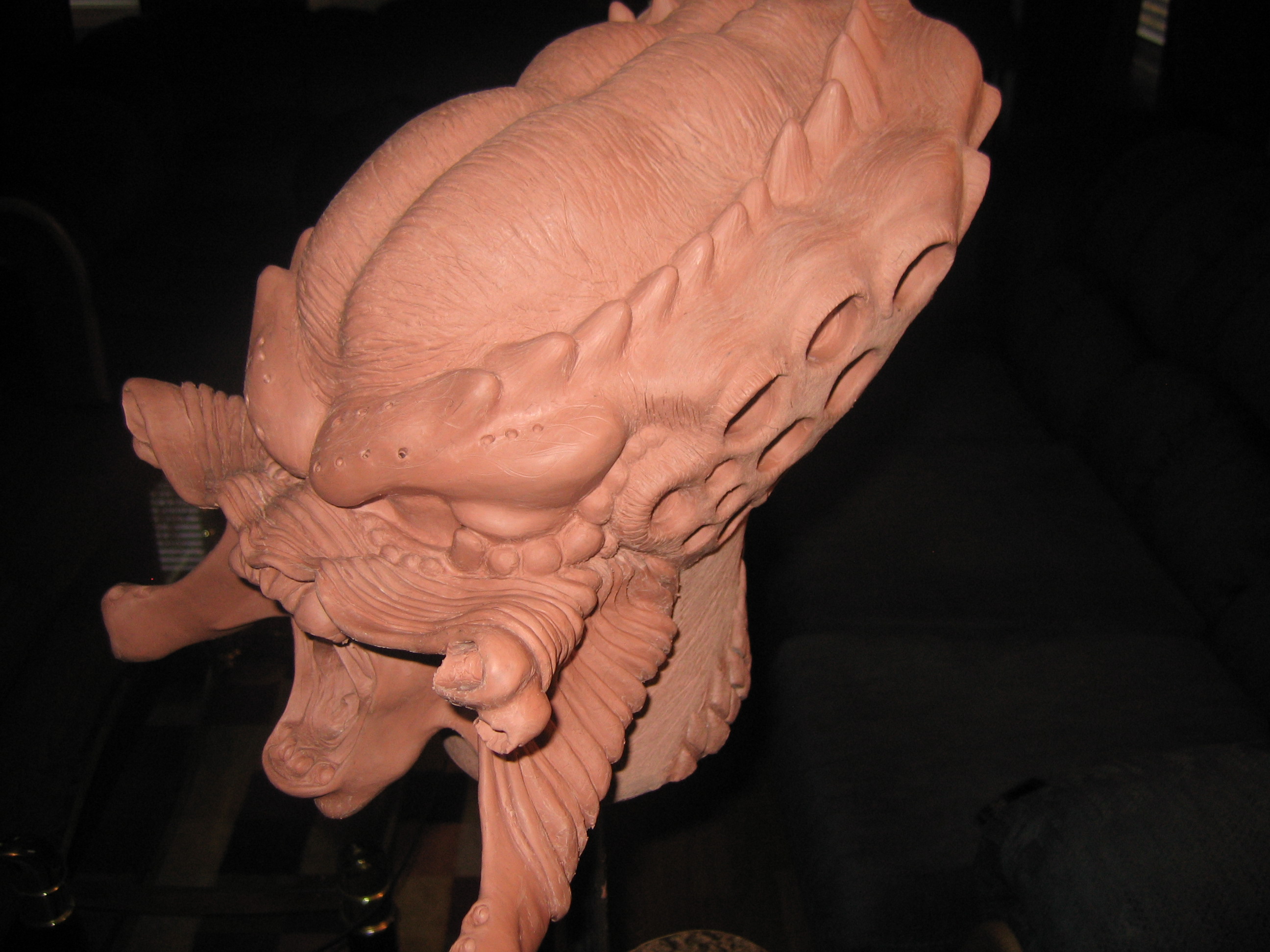 I was always worried that the sculpt was too small to be used as a mask and after browsing through numerous threads, and thanks to people like Usurper and Uratz who have made a point of noting and sharing some of their measurements during their builds, I've come to realize that it probably is.
Maybe it will make a nice bust someday...
So planning ahead to my next attempt I wanted to ensure I got myself off to the right start. This is what I whipped up over the weekend:
The initial build:
After some tweaking: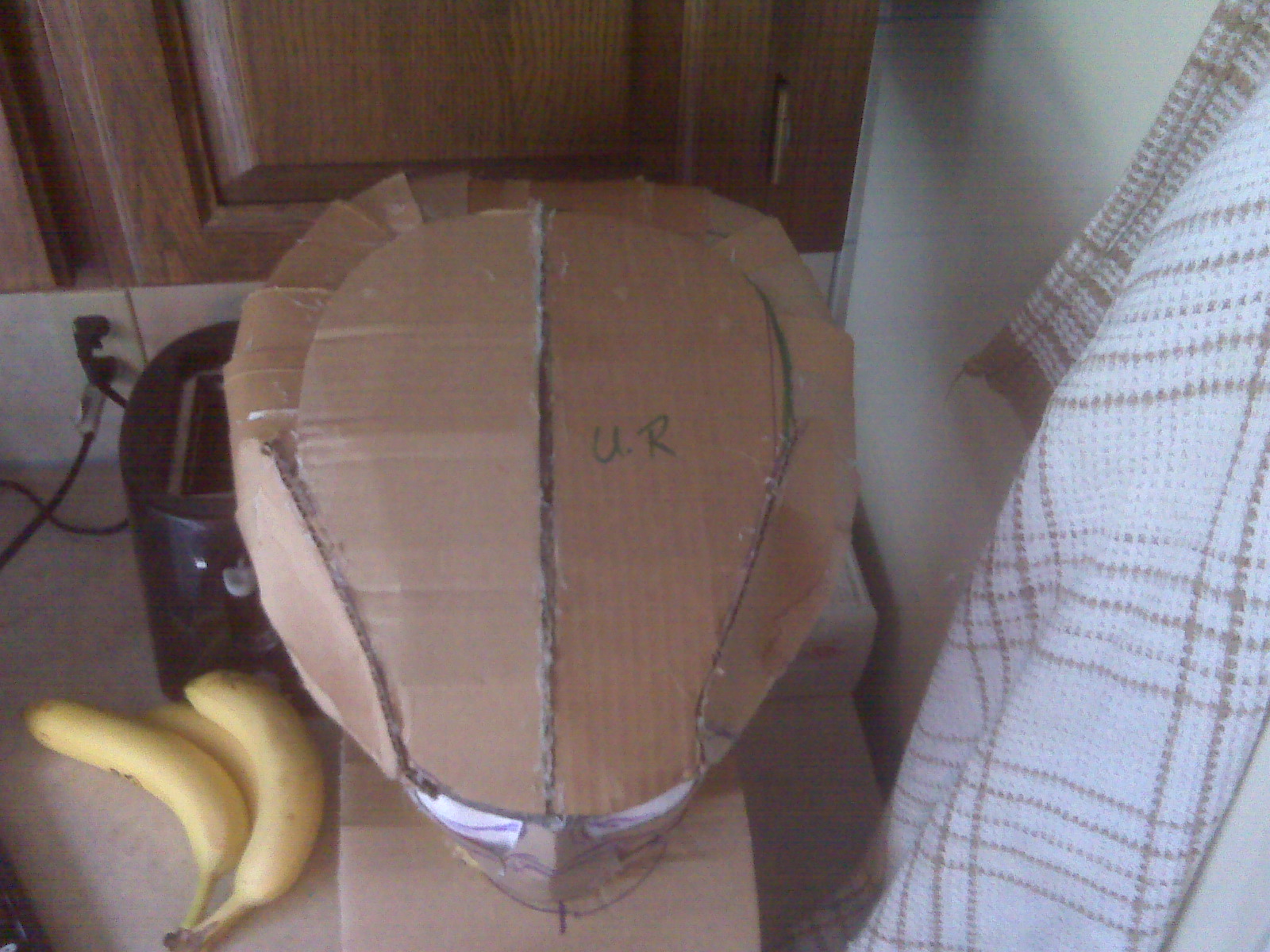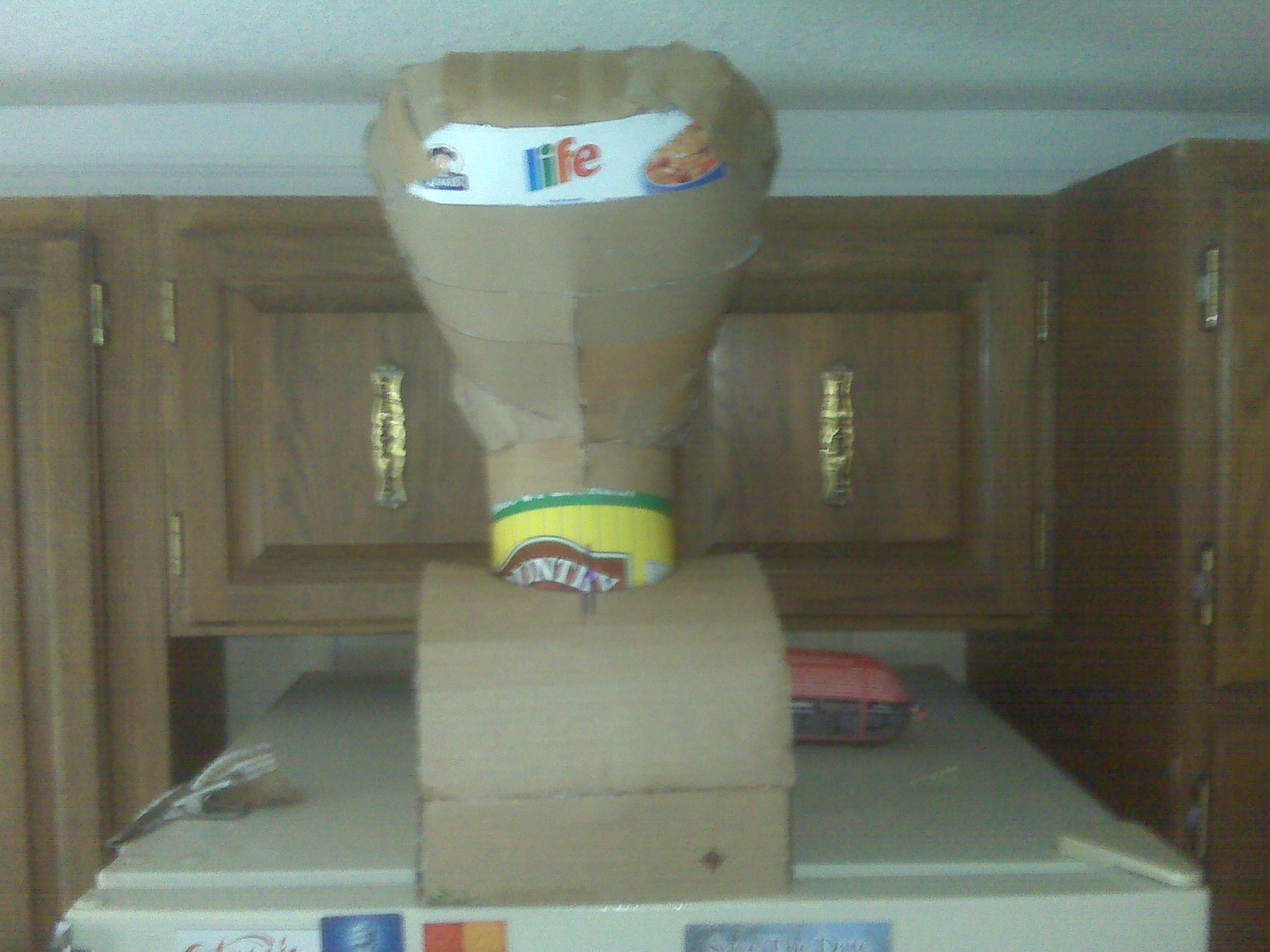 I then paper mached the whole thing and topped that with a couple coats of resin: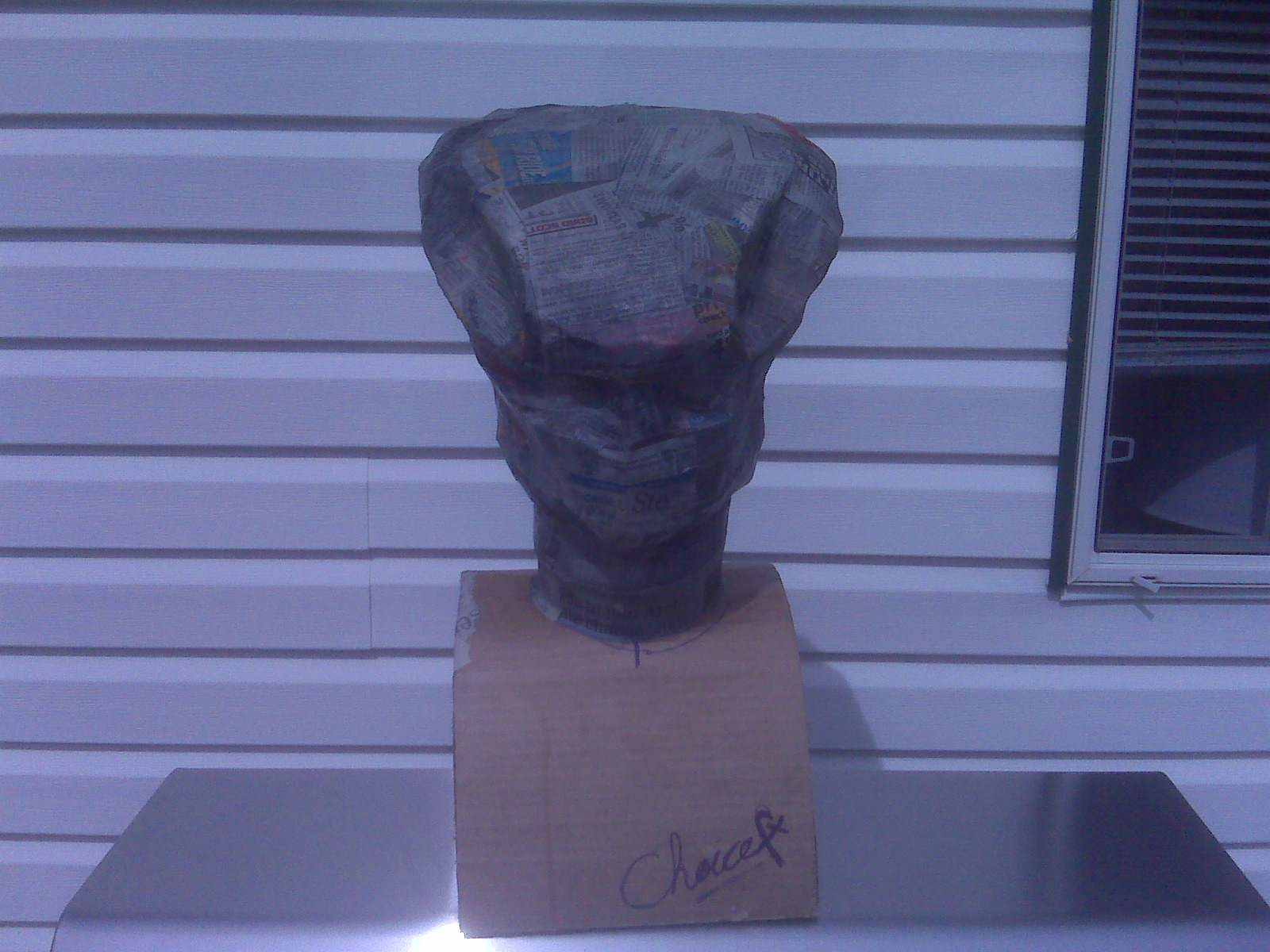 I want to use some Bondo and smooth out a few areas but I'm pretty happy with it so far.
I plan to do a closed mouth mask but by leaving the facial structure more or less blank I have lots of room to play around. I also chose to leave the top of the head flat and simple so that any number of crest and dome combinations could be created. Once I start sculpting I'm going to drill a few holes in the chin/mouth area in order to insert wooden dowels to use as support for the chin and the mandibles if necessary. This should save me a few hours on the buildup and probably 20 or 30lbs worth of clay.
I've included the measurements in case anyone is interested: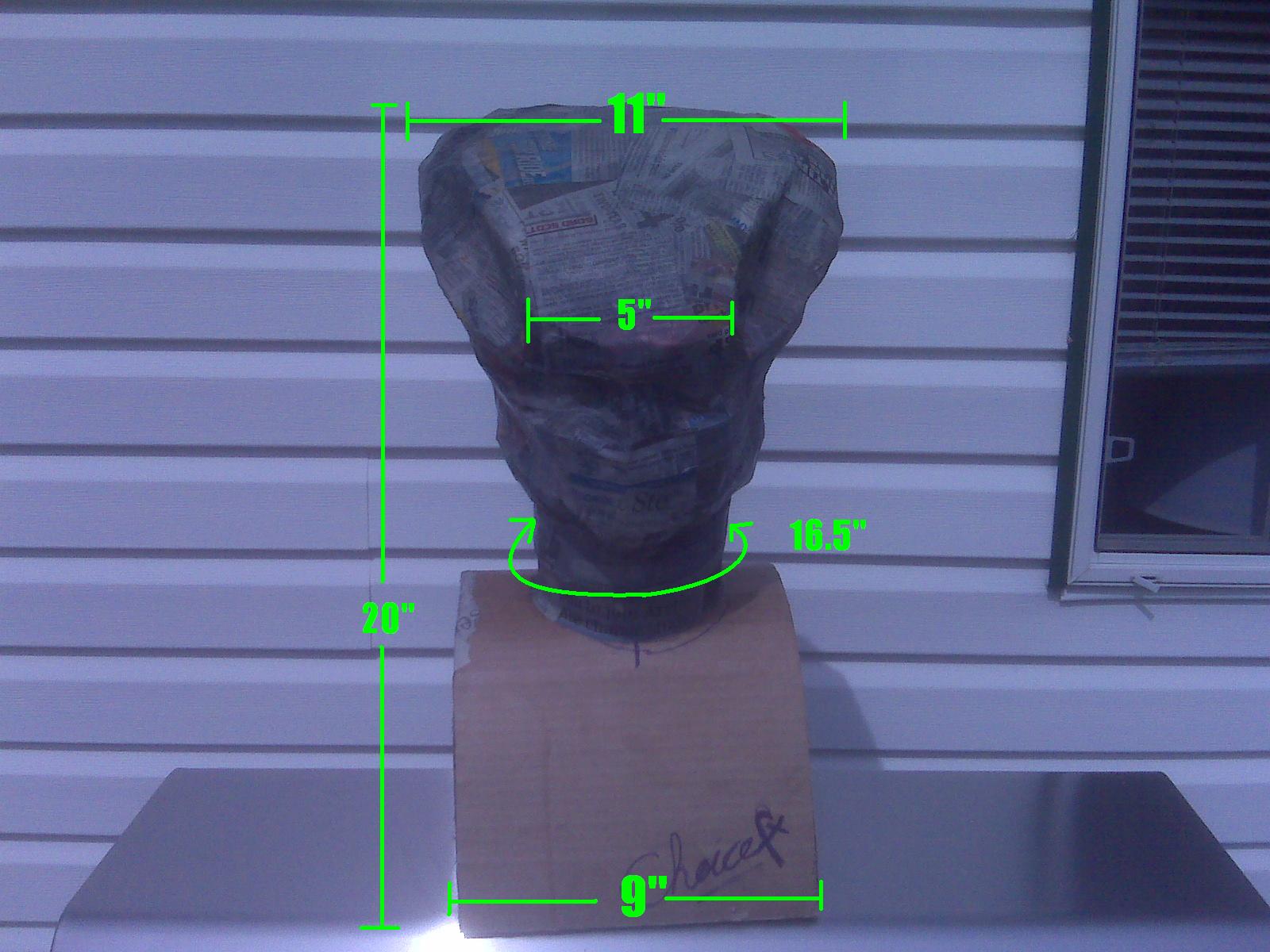 --------------------------------------------------------------------------------------------------------------------------------------------------------------------------------------
Now to the question, THERE IS A QUESTION:
I want to mold this in order to make more copies for myself. If they turn out alright I may put a few up in the Member Buy/Sell/Trade section in case anyone is interested in purchasing one for themselves.
I've taken care to ensure there are no undercuts and am planning to do a 2-part mold. I would like to do a fiberglass mold and I know that's usually a bad choice with a rigid structure but that's the way I plan on going. I'd love to vaccu-form it but I don't have access to a vaccu-form machine right now.
What type of release can I use when molding fiberglass resin with more fiberglass resin? I've heard Johnsons Paste wax is a great, but I haven't been able to find it anywhere in Canada. Does anyone know of an alternative or something else that would work as a release? What about autobody wax?
I'll have a few more questions to come but that's it for right now. Thanks for looking and hopefully some of the measurements will be of use to a few people.
Sorry about rambling. I really need to learn to cut to the point.
Last edited by a moderator: