Master Member
Gone but not forgotten.
So I joined the Hunters Lair. I plan on doing a Predator costume over the next several months. I hope to have it ready for Wonderfest next year. The armor is going to be done the Foamie method. I had seen this stuff but had never bought any as I had no use for it. Then when I found out this is great stuff for making Predator armor I had to give it a shot. I picked up several sheet of 2mm and 3mm sheets from HobbyLobby. To learn how to use the stuff I made a Predator thigh armor piece. It's a little small, but this was just a test to see what I could do with it. Plus Foamies are dirt cheap, 0.89 cents a sheet!
First I grabbed a sheet of 3mm black Foamie and a Foamie marker.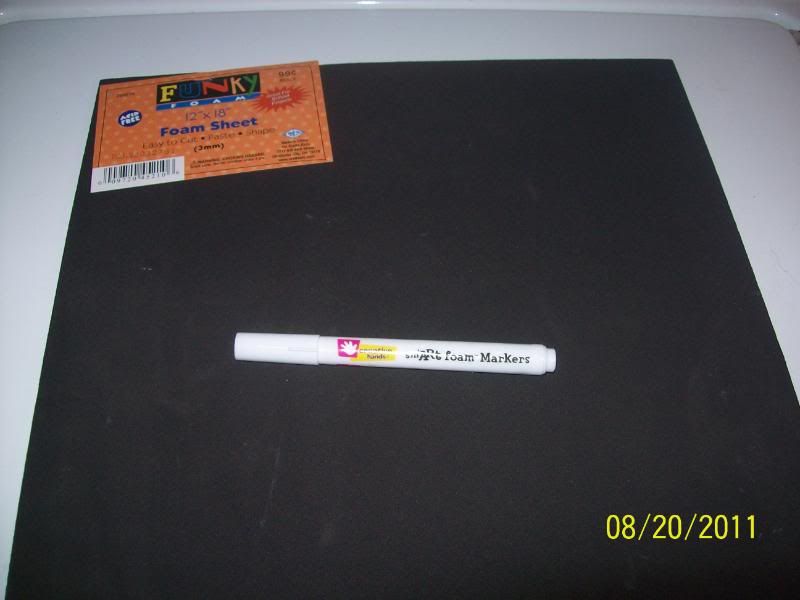 I layed out some templates I made from poster board and traced out.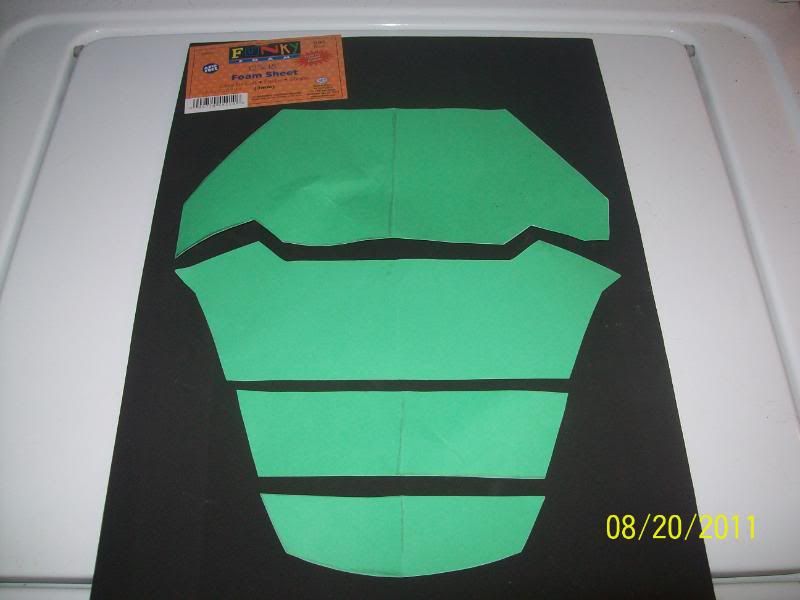 After cutting them out and some hot glue action I had this.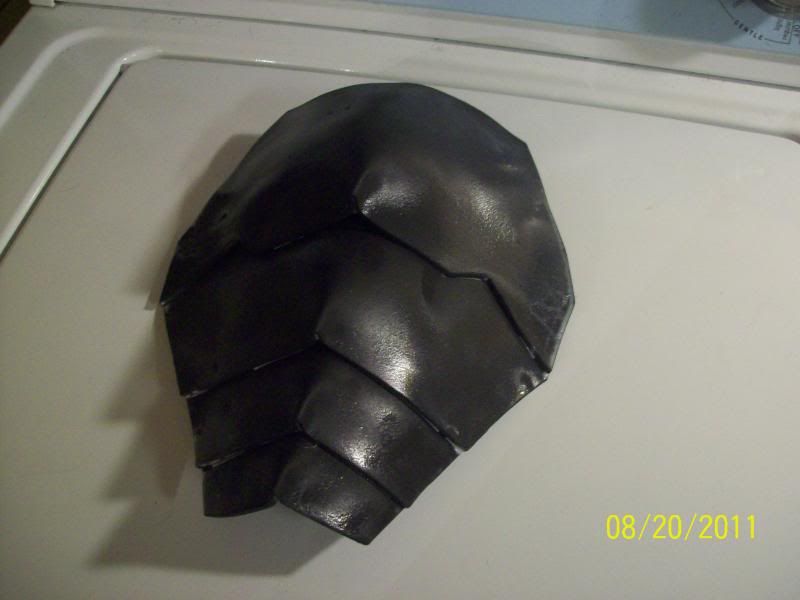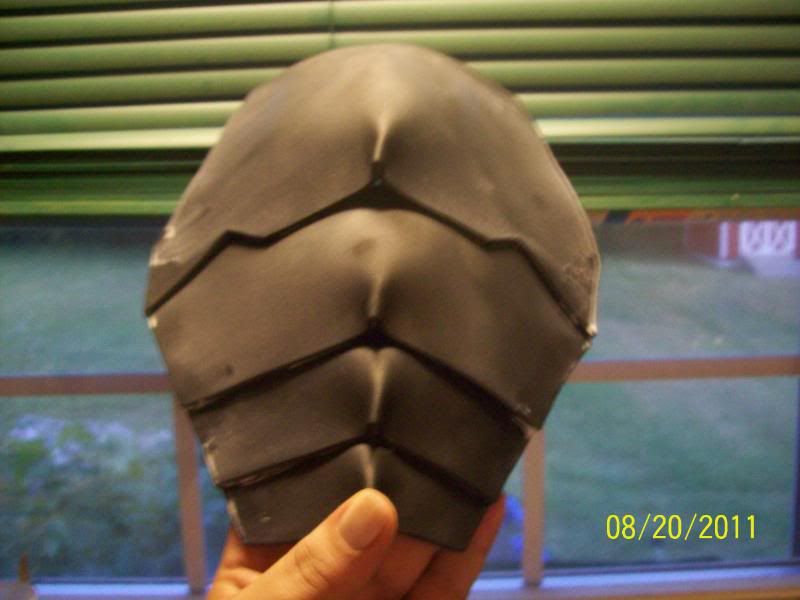 They were given a coat of diluted white glue to seal the foam in preperation for paint. Then it was shot with some silver paint.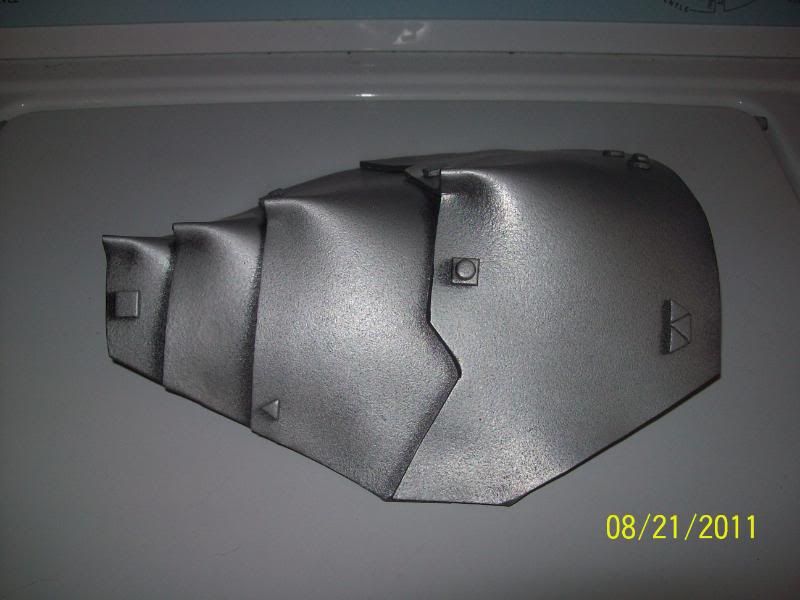 After that was dry I sprayed the edges with a slightly darker silver, a gunmetal color for some hightls and contrast.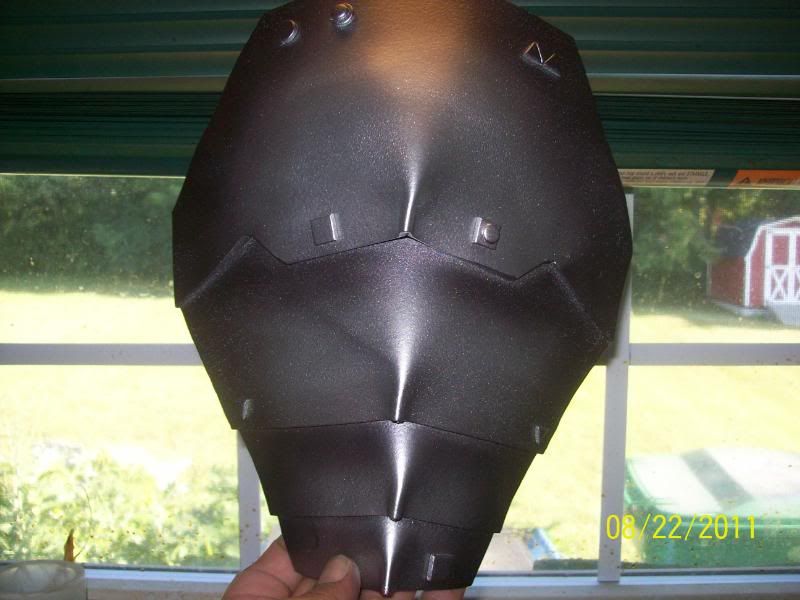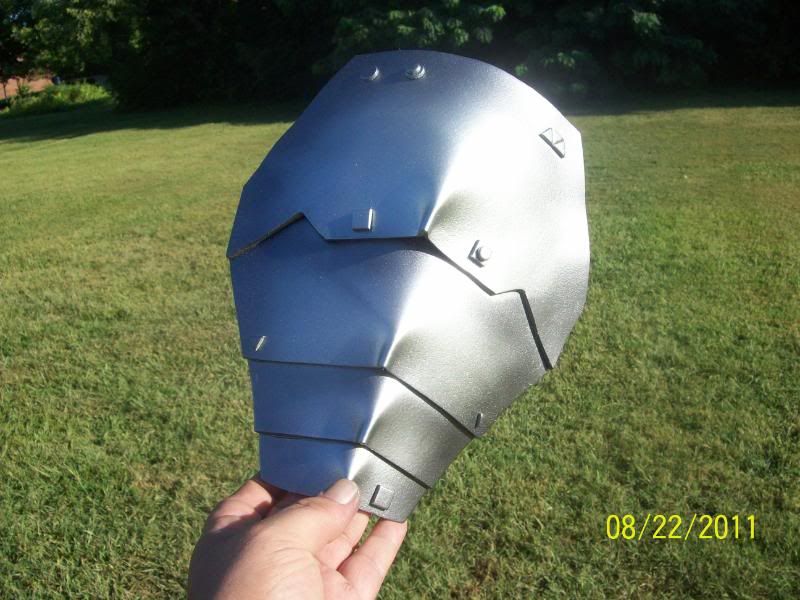 A few pics with some black weathering.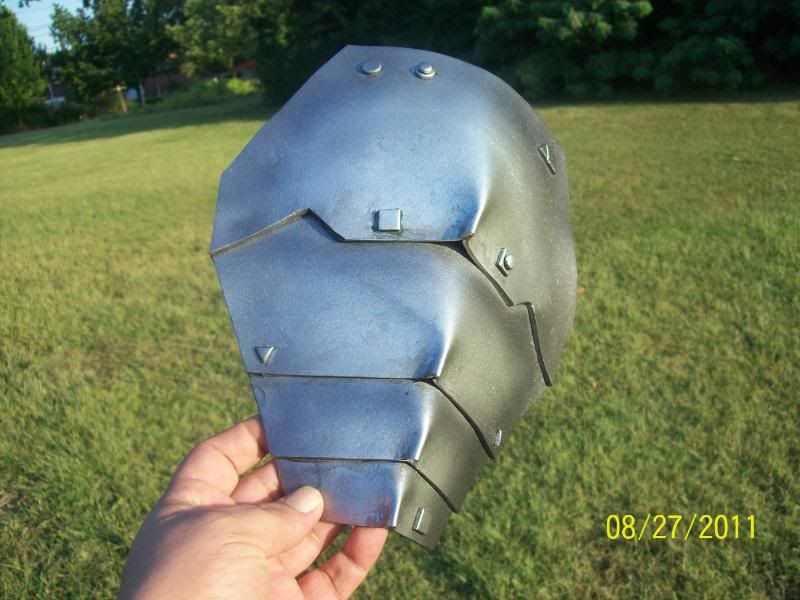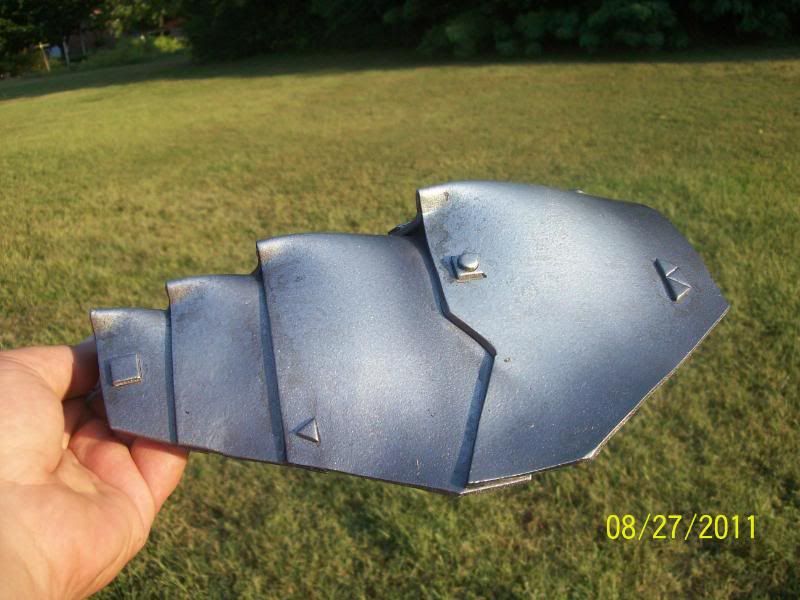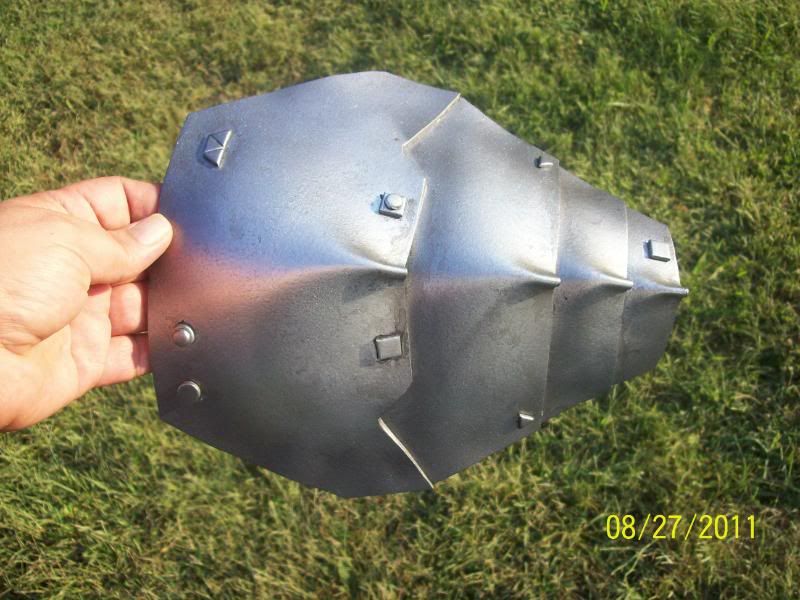 So far it's looking pretty darn good. The foam is easy to work with. It also holds bends after a little heat is applied. I'm looking forward to start on the actual armor itself. This is going to be a fun project.
Last edited: