I'm still working on my Iron Man costume, but I thought I'd take some time to do a Predator project along the way since I've been posting here a while and not produced anything Predator related.
I downloaded the Pepakura file I found around here somewhere (model by Spartan857 / unfolded by mks81), and I've spent the last two days putting it together: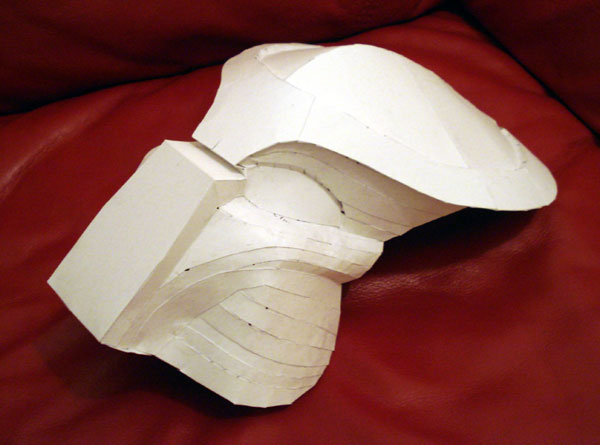 I just need to stick a little more card inside so it holds its shape better, then I'll of course be using Jesmonite and fibreglass surface tissue to resin and reinforce it. More progress coming probably tomorrow.