Master Member
RPF PREMIUM MEMBER
I never had an interest in building a saber, until I saw a couple pieces that Orange_Blend had placed in the Pay It Forward thread. For some reason, the OWK ANH started growing on me, and fast! I had to have my own, so in a very short amount of time (two months?) I collected everything I would need.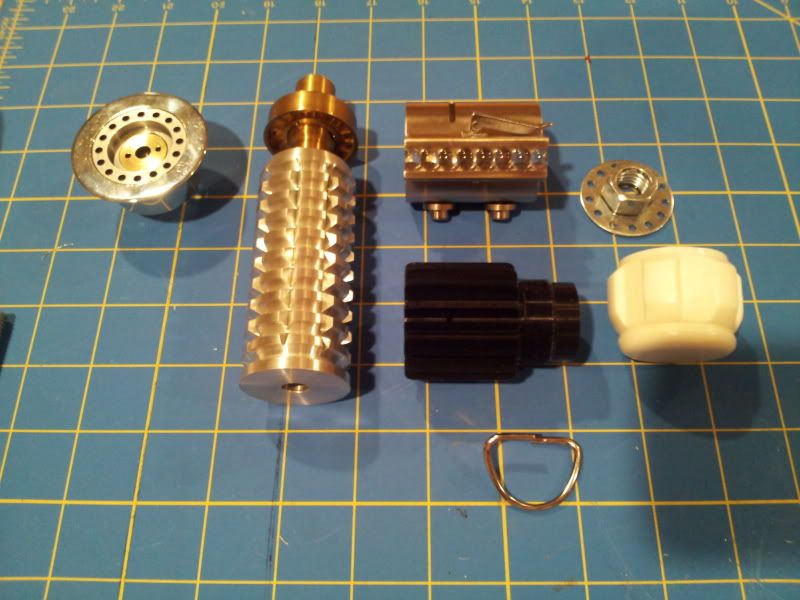 Roman's emitter, grenade/windvane, Parks clamp w/russrep transistors, russrep booster and scratch-built booster bearing, and a resin pomel (which will be replaced by a proper one at a later date)
I haven't come across a clamp spacer yet, but I may not need it...
I am going for an AFBB, but clearly I still have a lot of work to do! I need to finish the grenade, chrome the pommel, and insert the d-ring.
As far as the grenade goes, what is the best method of getting it black? Paint? Powder coat? Help me out! And for the pommel, I found an electroplating service that will do it for $20... As long as it comes out OK, it should definitely tide me over until I can replace it.
Once it is finished, I of course need to find a display case for it. All the hobby acrylic displays I have found are just a little too small. Outside of the MR display cases, what does everyone use?