Master Member
RPF PREMIUM MEMBER
My favorite dark ride attraction of all time is the Pirates of The Caribbean attraction at the Disney parks. I've only experienced the Florida version and Anaheim (superior) versions. I especially love the Pirate's Grotto / Dead Man's Cove scenes toward the beginning of the ride (the more elaborate version is at Disneyland). In the early 1970s, MPC released official Disney branded tableaus inspired by these attraction scenes, which still fetch a pretty $$$ on eBay today.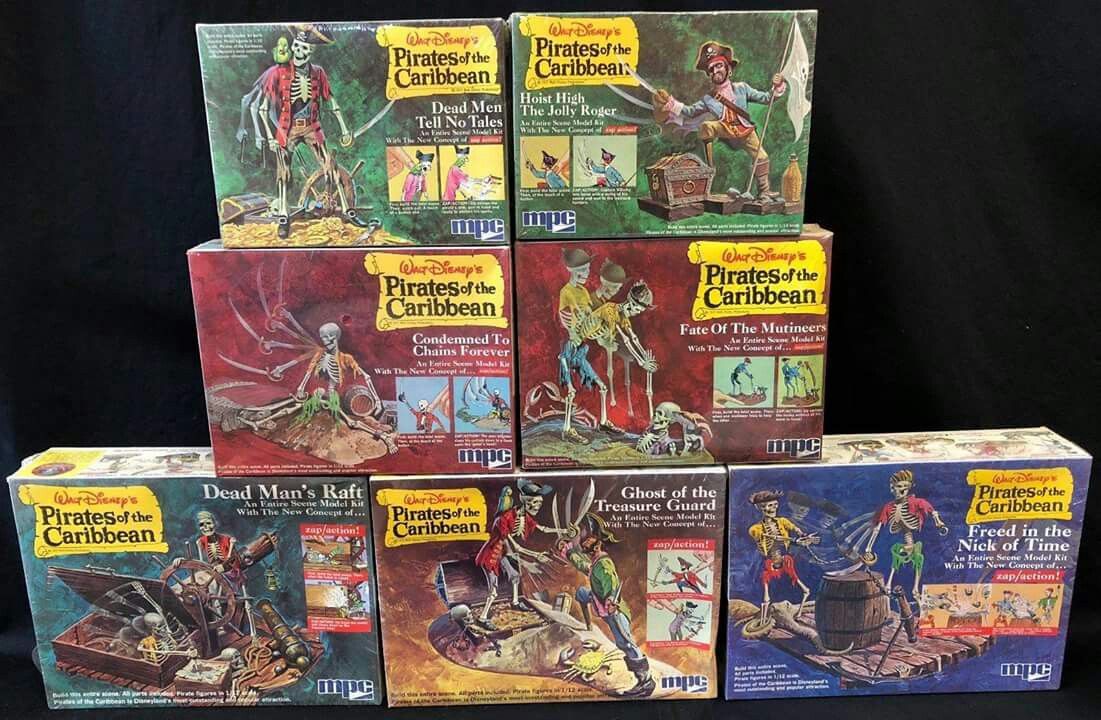 Lindberg, in their "Jolly Roger" line, acquired the original molds and removed the Disney branding and all direct references to the Pirates of the Caribbean, and has re-released the models over the past few year.
I've assembled a couple of these fun models....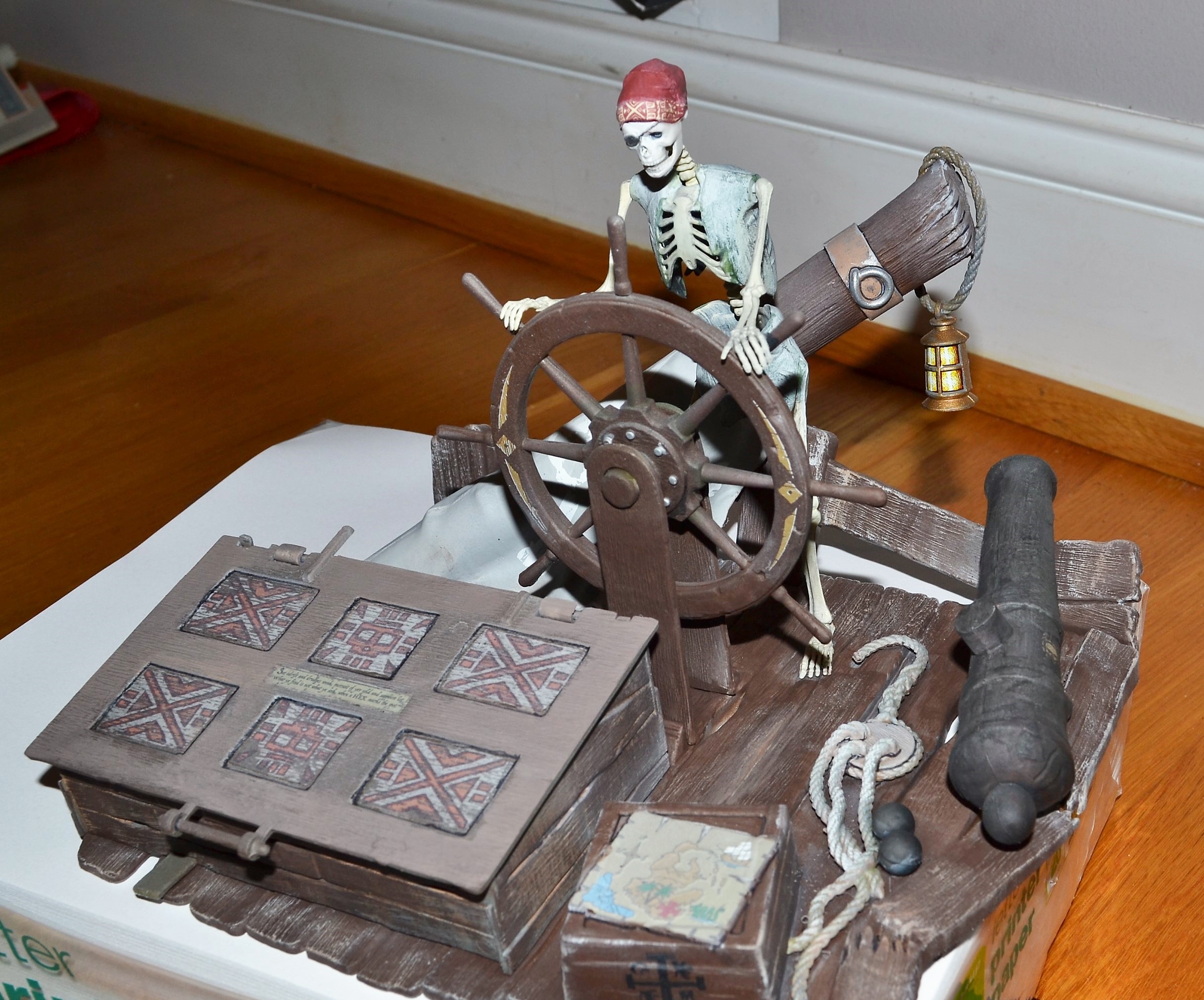 ...and I would like to try something a little more elaborate, but beyond what I have tried before.
I recently acquired the Lindberg version of this POTC kit: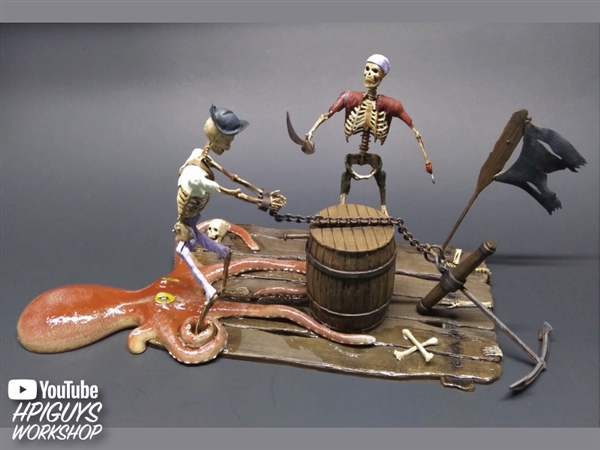 ...and I would like to use this new kit to create an actual scene from the attraction(s)....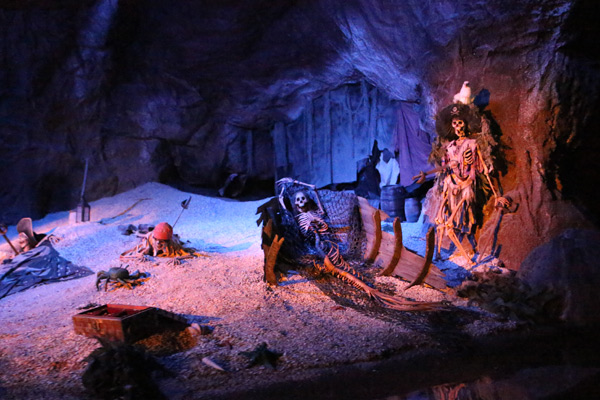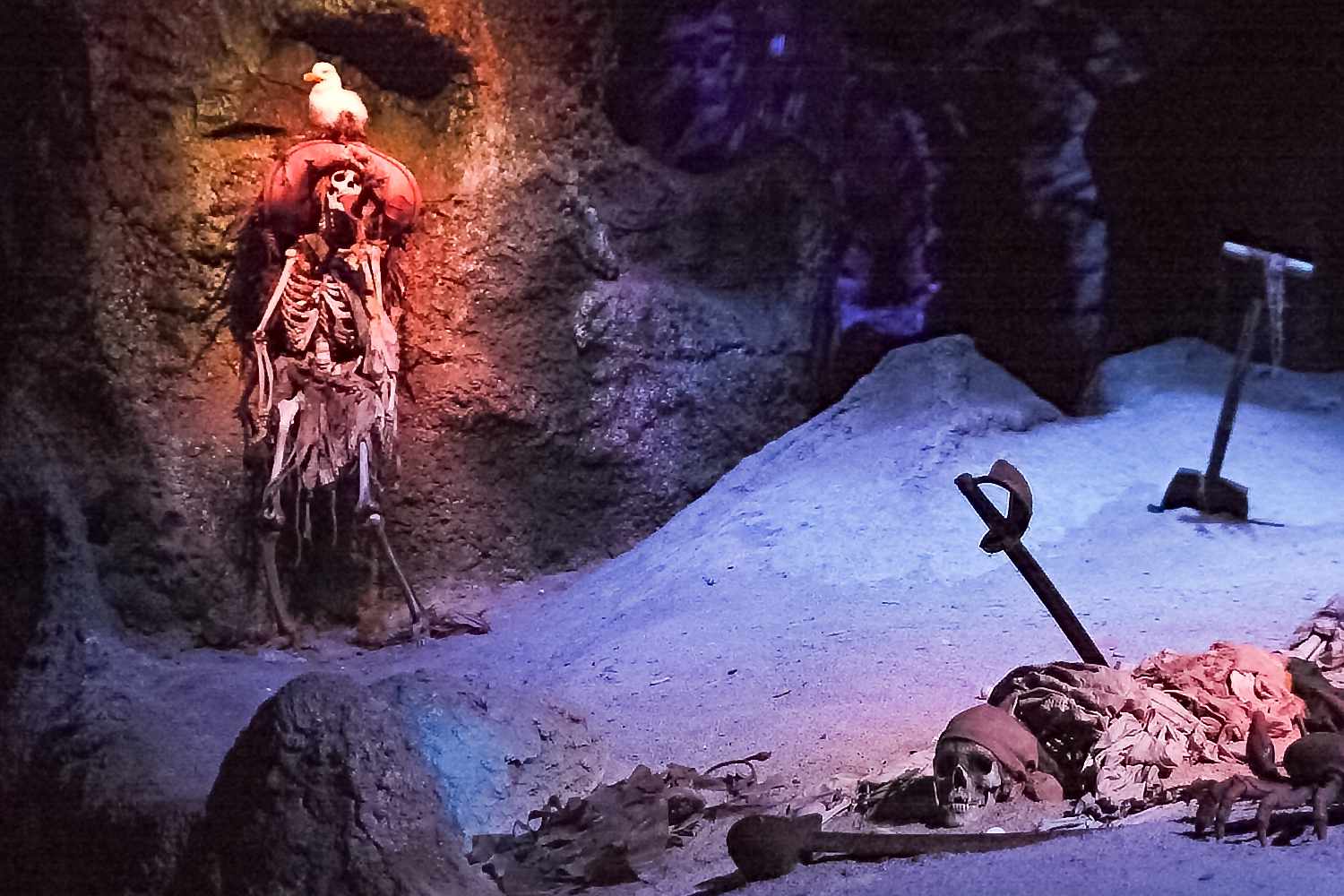 So, I believe I can "Frankenstein" the two skeleton model pieces to get a similar scene above. Some questions from a TOTAL NOOB to this.
1) What would be the best material as a base for the beach? I was think simple poly foam, covered with hobby model fine grain sand. Any recommendations? Model based sand looks like it gets pretty expensive.
2) What is the best adhesive to use to adhere the sand to the base?
3) Recommendations for the support cave "wall" behind the impaled pirate captain? If I use simple carved foam, I would next to seal the foam before painting, correct?
4) I've already looked for small scale crabs to decorate the beach (as seen in the attraction scene) but the scale for both the crab(s) and the seagull in the pirate's hat is not obvious. Any recs on where to obtain such small scale items?
Last edited: