Master Member
RPF PREMIUM MEMBER
MyBuddyBossk
... First of all, love your user-name. Yeah, it's been an interesting time. I have seen some good fanmade suits come along. I'm supplementing this one with some of KB's, but it's still going to require work to integrate. I wanted to hold out for something with provenance -- even if liberties had to be taken for manufacture and construction. I had hopes after Anovos said they were going to do the inversion-forming that we'd get nice sharp corners to work with, so seeing that turned out to be a straight up lie was... irritating.
But. I've spent a lot of my formative years in this hobby learning how to make silk purses out of pigs' ears. As long as I have
some
thing of the right approximate size and shape, I can work with that. I am fond of quoting a bit of Industry wisdom Rick Sternbach passed along to me some years ago: "We have been doing so much for so long with so little, we are now qualified to do anything with nothing." I also have a personal aim of making most of my costume work "better than the film prop". I know the shortcuts taken for things that don't need to stand up to scrutiny, but a worn costume does. So while waiting to
get
the kit was an exercise in patience, so, too, will be the process of building it to my standard.
Also, I just realized, I haven't posted pics of the weapons or accessories in this thread. Gloves from Imperial Armoury:
SE-44C sidearm blaster, 3D files by Germaine/5thHorseman over at the FISD, 3D printing mostly by me. Shapeways did the main sight piece, due to fiddliness, and the aluminum "holster-bracket" side plate was procured elsewhere...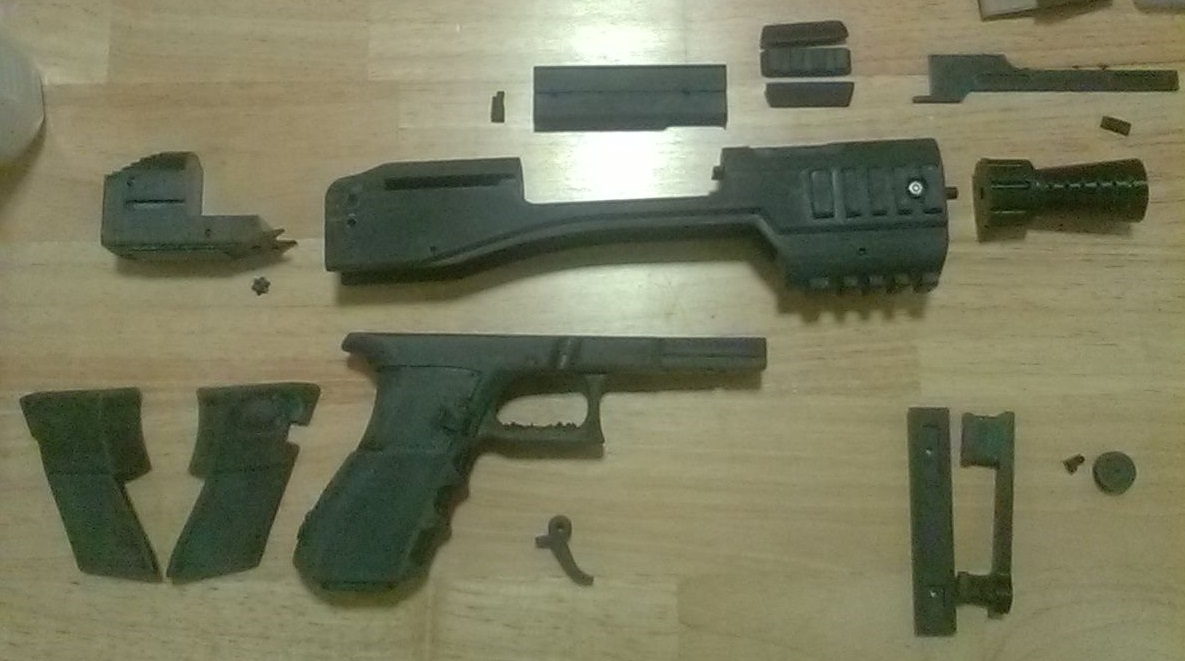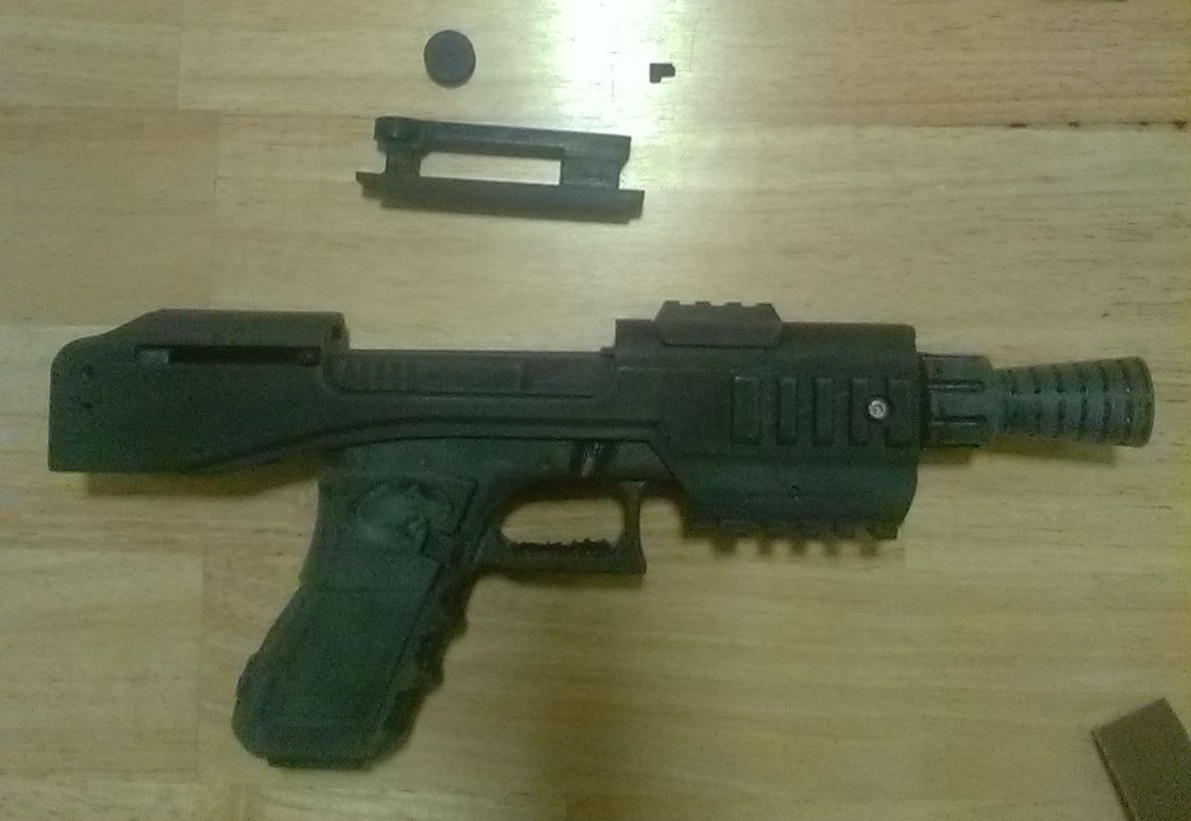 This was after less than an hour of cleanup. It has since progressed further. I'll get some more pictures taken and up over the weekend.