Master Member
RPF PREMIUM MEMBER
Welp. I
was
going to follow up updating the first post immediately with this one, but the power went out as I was typing it up. Yay. Anyway. Fresh start. Kinda. More of a soft reboot, I guess. I currently have three HBS Shadow Trooper helmets and one standard white Stormtrooper that I got for a commission that canceled due to life tossing them a curve ball. I'll start there. By this point, I can break these things down faster than someone disjointing a chicken for cooking. I keep these pieces: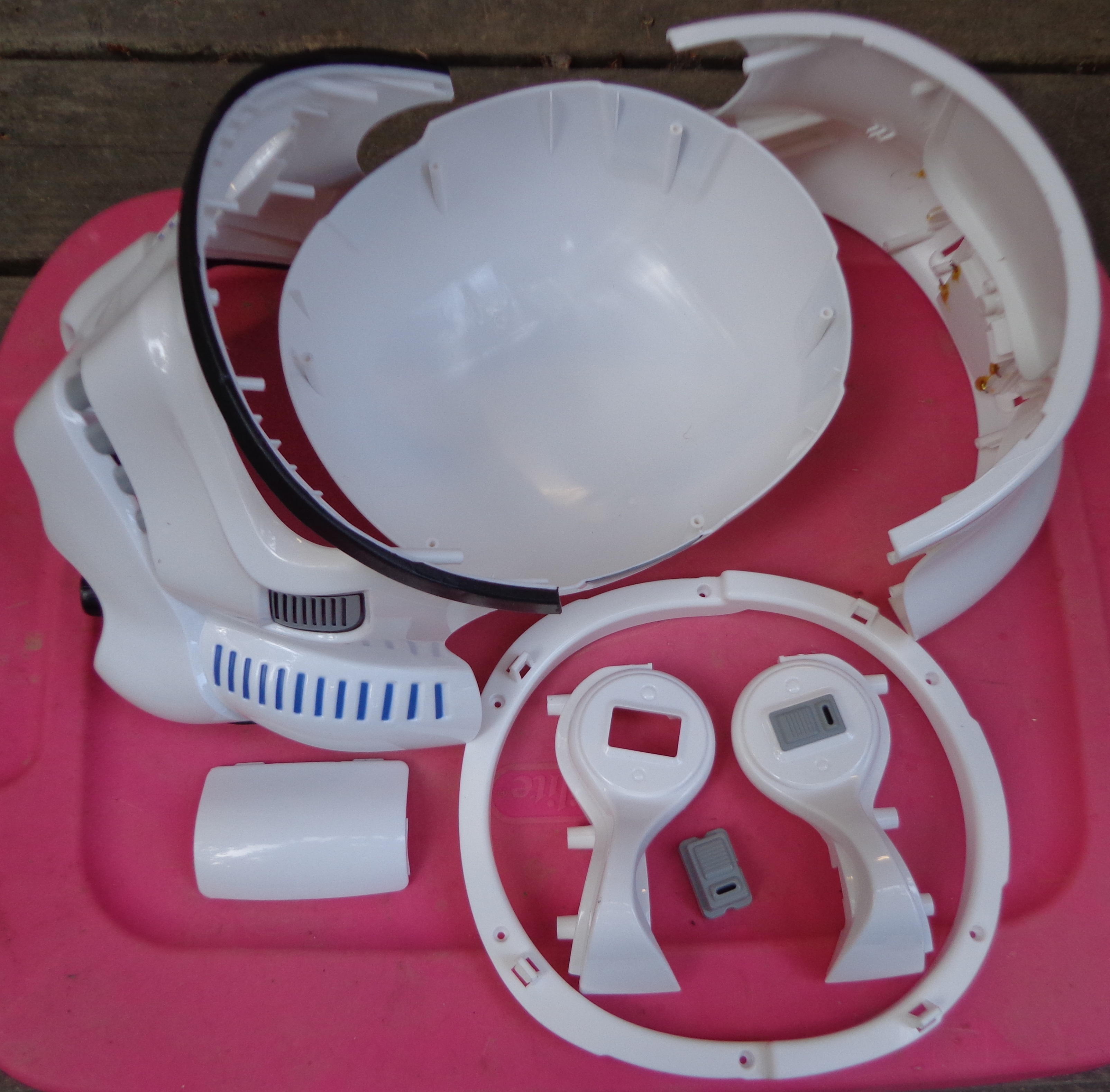 And toss these: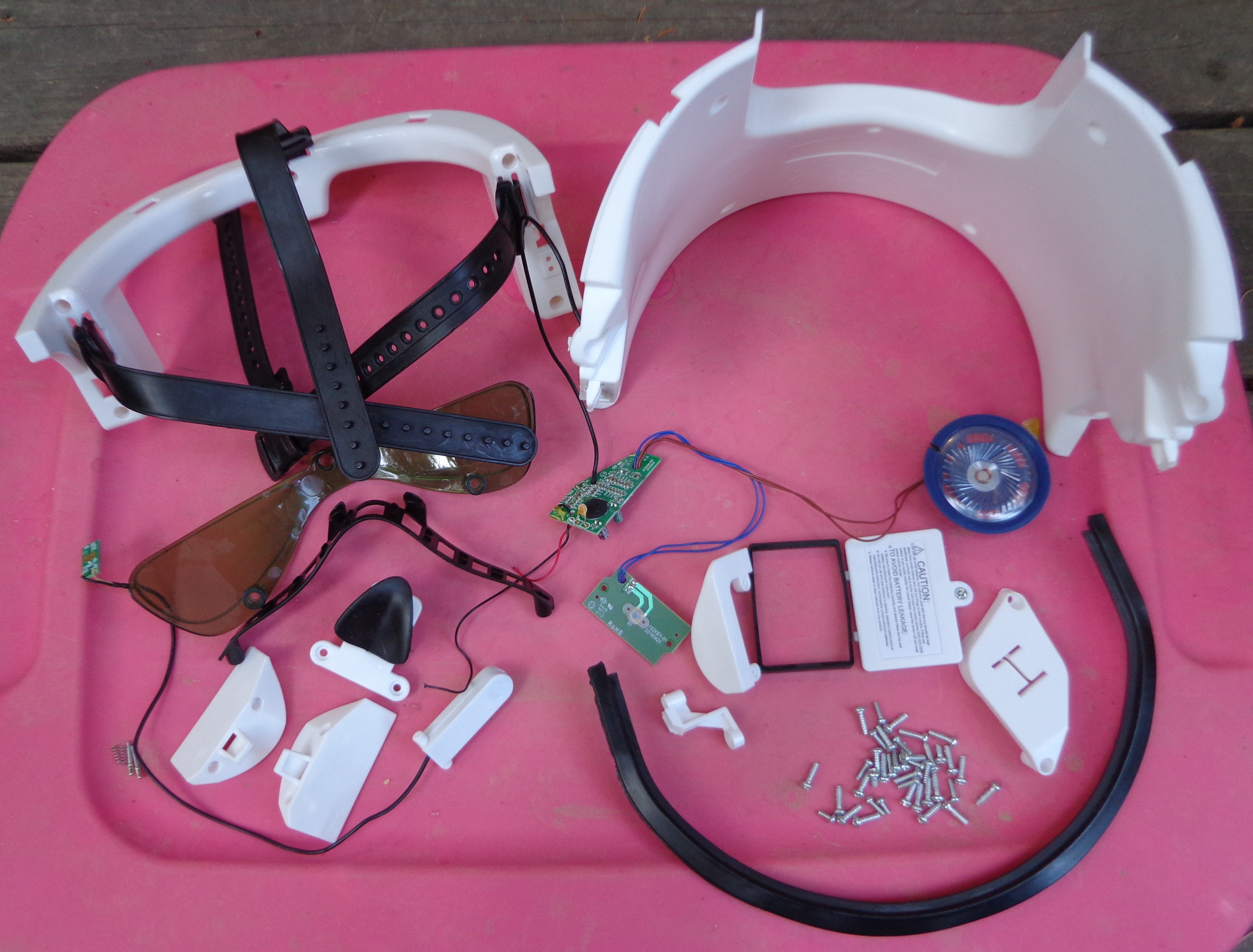 Although I should note the Shadow Trooper variant has a semimirrored tinting film in front of the lens piece that I keep. Also, I keep the separate earcap greeblie out of habit more than need. I only need one pair of those, for one of the builds I'll get into later. The rest are getting replaced by more OT-style bits. I also pop the aerators off and keep them in my just-in-case drawer. As shown upthread, I have accurate 3D-printed Hovi replicas that, conveniently, don't require drilling out.
I've got a pretty set prep routine now for the individual parts. Pretty much everything gets ground out of the insides, with a few exceptions: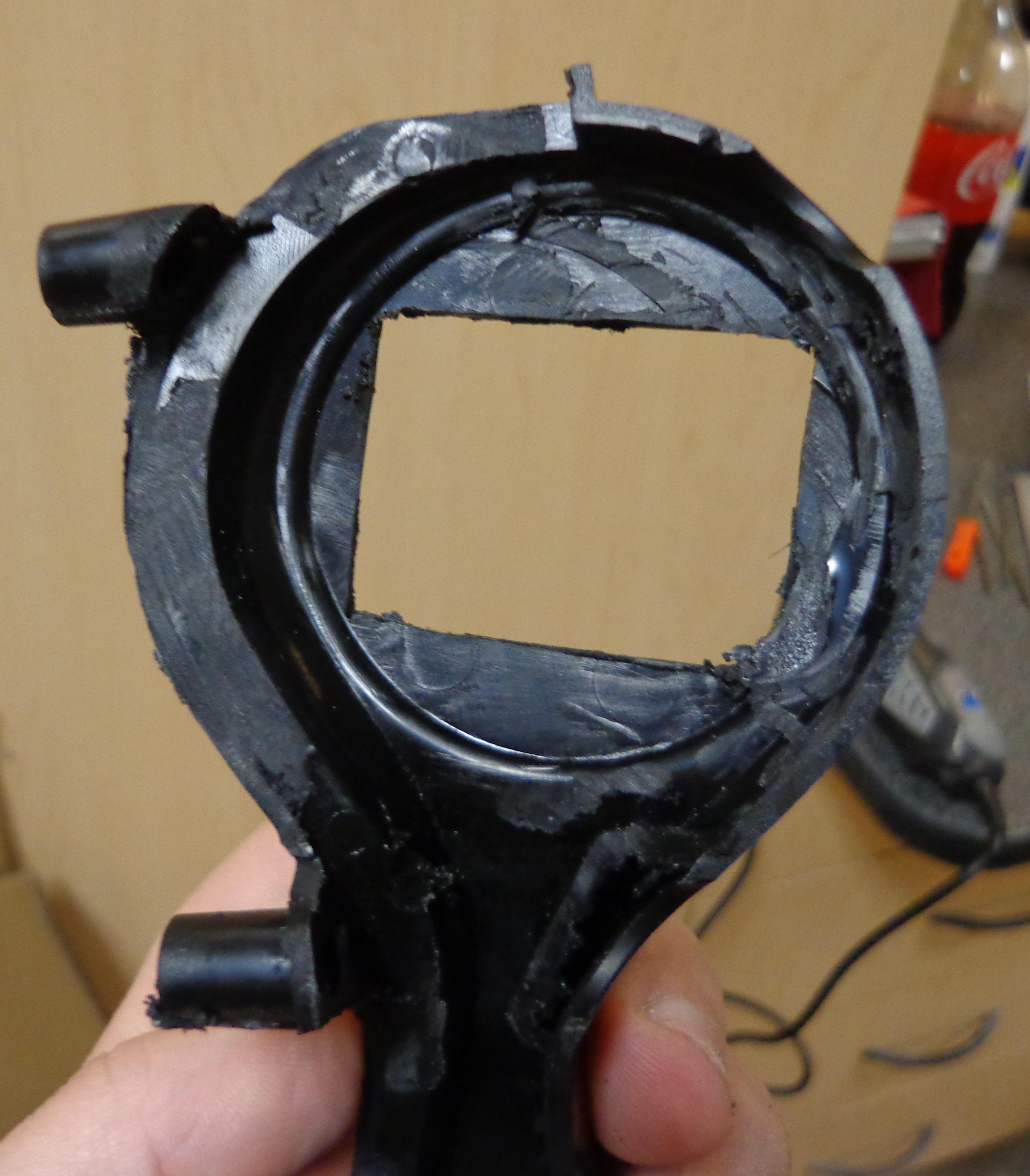 More pics later this afternoon, but I wanted to get even a slight bump on this. It's been eating at me.