Hey everyone, as you can see I'm new here. I've made my little noobie introduction post and have even had a few posts in the "SO YOU WANT TO BE PREDATOR FOR HALLOWEEN" thread. haha
First off, this is a simple, super low budget predator costume I'm working on. It's being constructed from cardboard, duct tape and what ever other scraps I can salvage. For the skin, I'm using a tan unitard that my girlfriend is going to help me paint. I've had some luck in the past painting unitards for various superhero costumes. Sadly, my budget is going to hold me back on my mask. I ordered one and a day before I got several warnings from members on this board that it was horrible and way small. Terrible News! Thankfully I will only be out like $15. If it is as bad as I've been told, I will probably end up getting this mask set
http://shutupandmakemeasandwichbitch.com/i...edator-mask.jpg
Again, not the prettiest thing ever, but I know it will fit because I tried one on last year, and its in my budget range. I'm also planning on rigging up 3 el-cheapo laser dot key rings for the tri laser targeter. I'm going to be basing the chest and shoulder armor of and old set of football pads I got for free from a friend of mine. I've already hacked them apart and am just trying to find my pop riveter so I can start attaching the plates and such. Anyways, enough of all that, here's what I got going so far.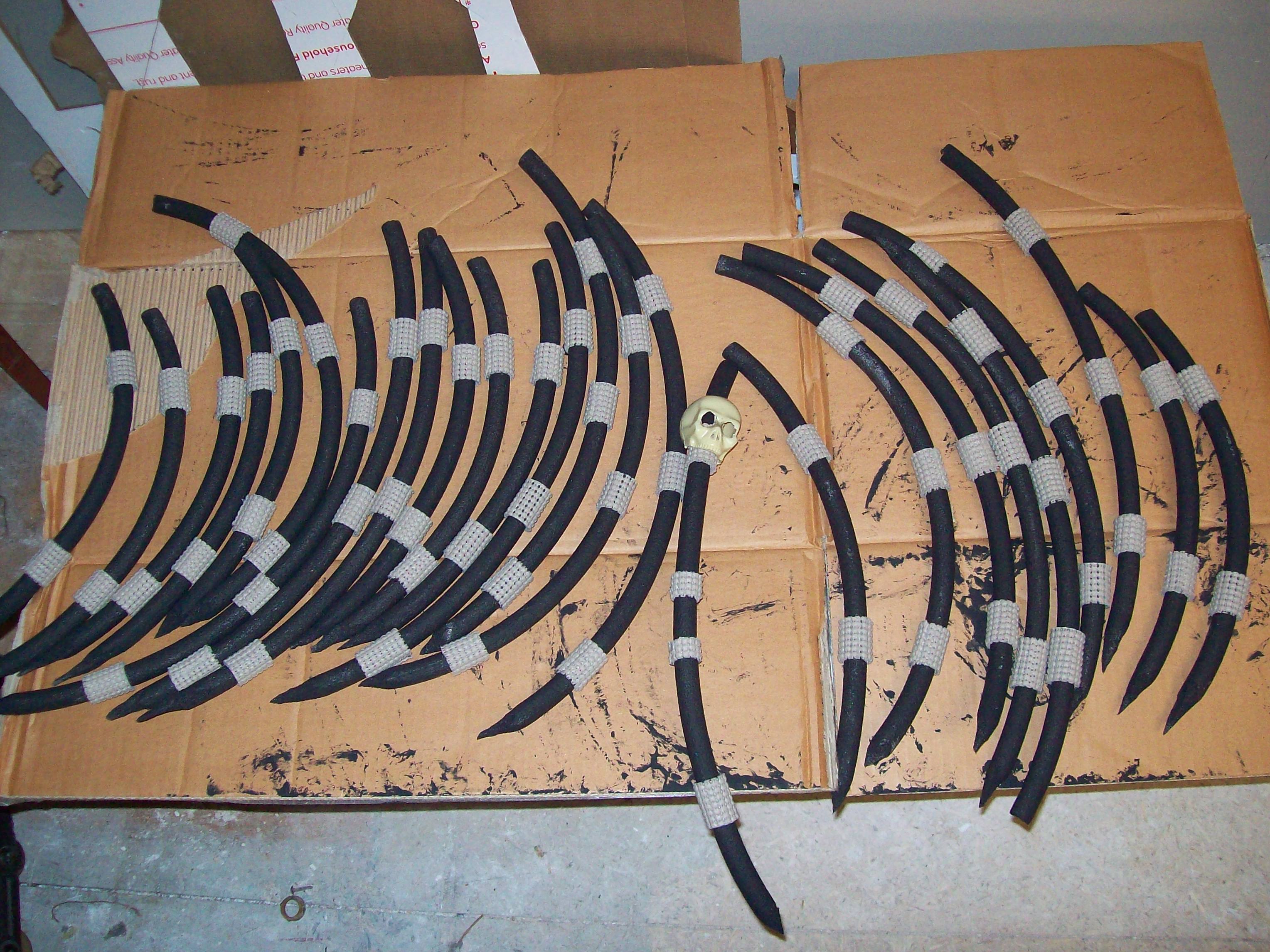 These are my dreads in progress. The one with the skull will be the center in the back. I'm not sure if I like the skull or not, seems a tad tacky.
This is my wrist blade gauntlet so far. Still needs a fair amount of work, but you can see where its going.
Shin guards. Need to add straps and do detail work still
Shin guard side view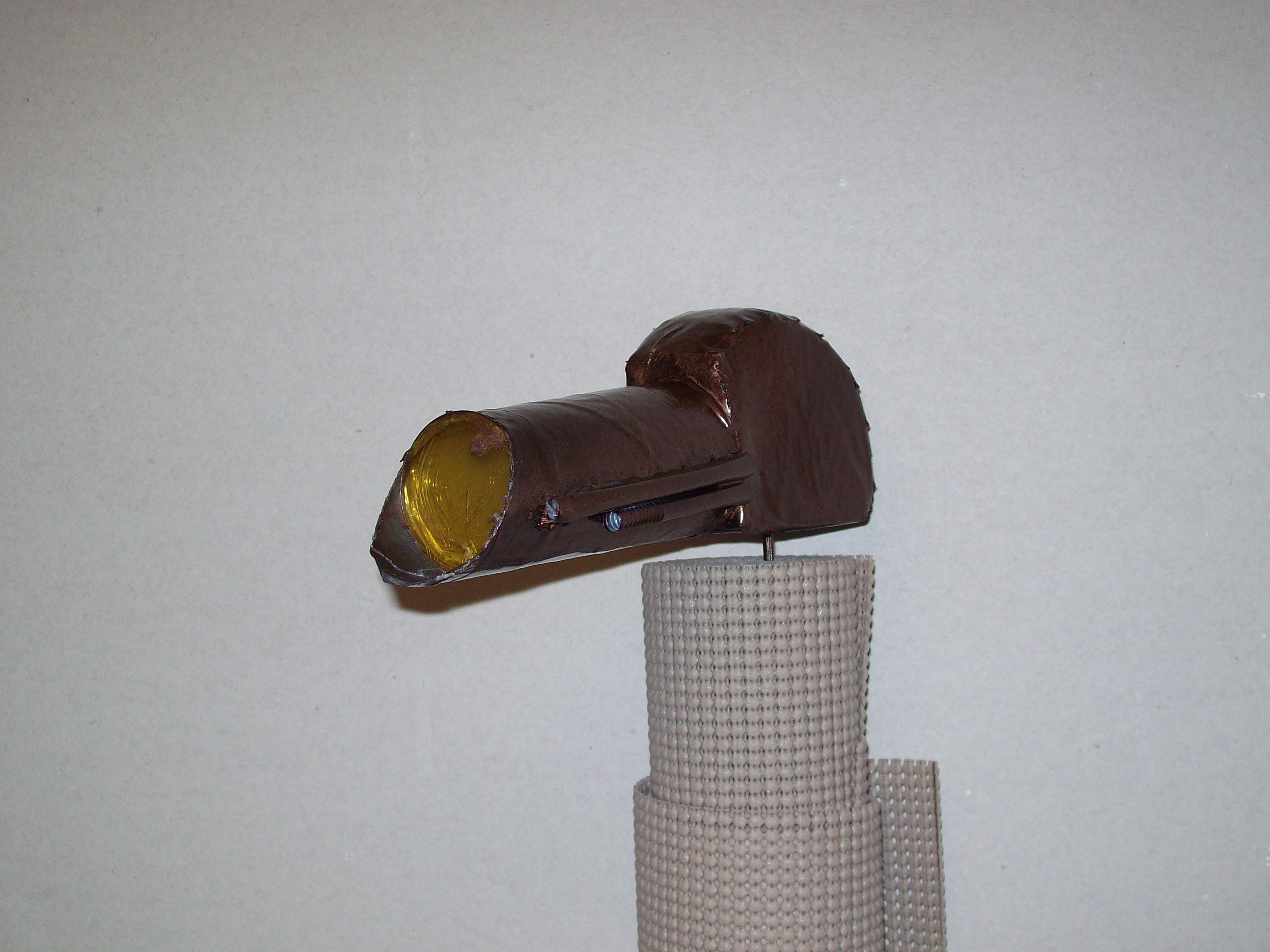 Plasma burner in progress. I'm going to put a little light in there so it glows. Sadly I'm dumb and already glued the lens in place. STUPID!STUPID!STUPID!
The bones for my trophy necklace. Taken from a $1 store Halloween decoration.
Anyways, thats what I got so far. Thoughts, and critiques are welcome. Just don't be too judgmental, it is just for a Costume contest/party at a bar for Halloween! Thanks all!
-pete-
Last edited by a moderator: