Put this together in about 2 days. Introducing the "Foamies" Bio Helmet. For my wife's costume.
Started off with a base of foam padding.
Then started covering with foamies.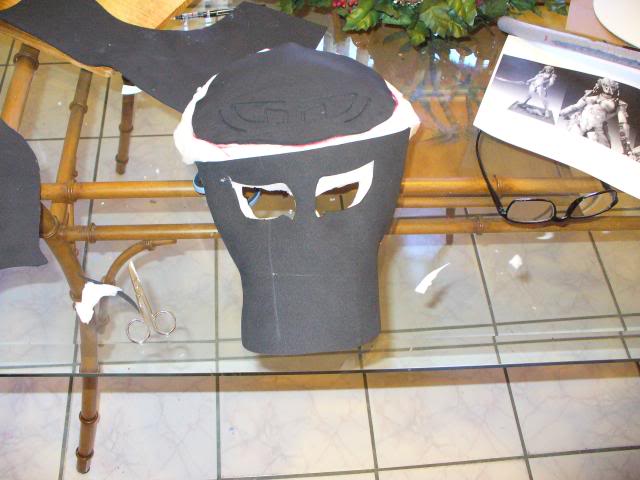 Took some doing to get the foamies to wrap around a curved top. Had to heat with a heat gun, pull it, tug it, smooth it. Wound up with only a small pucker in the back, but the wife is fine with it. Said, "I'm a warrior. It's supposed to be a little banged up looking."
Gave it a coat of Plasti-Dip and then sparayed with Krylon Hammered paint.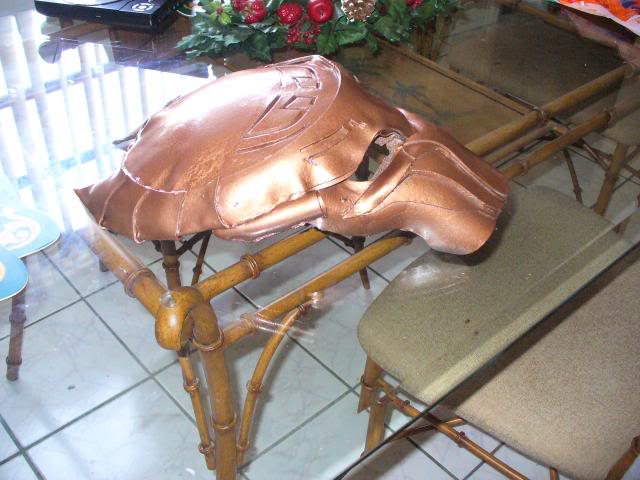 Then weathered it and added black mesh for the eyes.