Hi all,
So, i've just yesterday joined this forum, after ordering and getting my very first Predator Bio, it's not quite the conventional design of the Bio, but i think it looks pretty damn good for what i paid for it, alongside the fact that there are just SO many variations on this forum!
It DID come with some problems however, the 5mW Lasers being the main one, they aren't aligned properly, they aren't wired correctly, and aren't actually pointing in any kind of visible direction other than due south-west, aka; at the floor.
Thanks to some careful browsing on here i've figured out how to re-wire the Lasers so the battery i fitted doesn't just go critical like it has been.
Aligning the Lasers will be a pain in the bum task, but yet again after using the search function, i've found a few ways to align the Lasers. (The seller has, after a quick email, offered for FREE to send me a blank Shroud for the lasers if i can't get them to point somewhere reasonable in my field of view!)
But the main topic of this post, was to first-off show my Bio, of which i have done NOTHING to yet, and to perhaps get some ideas from the community?
I'm thinking of repainting this bio, and perhaps replacing this Mirrored Lens (which appears to be a thick strip of mirrored perspex or the sort) with some Mesh, although i'm dubious on the visibility through Mesh
So, as a theme gentlemen and women, i'd think that this Bio would be more suited to the bronzey-type colour palette? More of an Ancient look than perhaps the newer looking bio's / P1 / P2 styles?
Go ahead, slay me with your thoughts!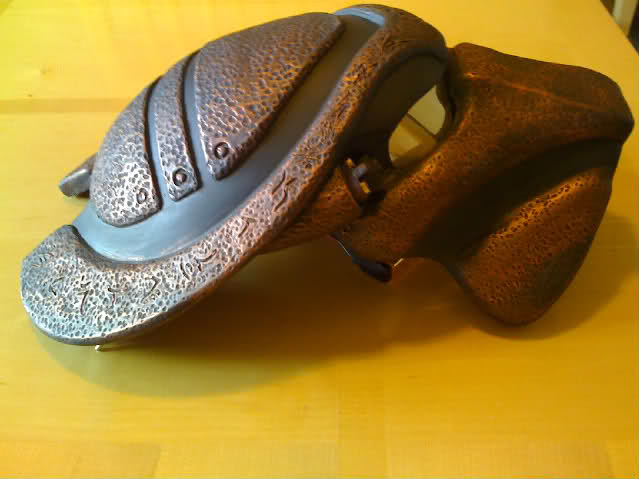 *Note* I couldn't get the Attachment thing to work, kept on freezing up on me, so i've just randomed the pics to Tinypic.