Hey everyone. I figured I should post something, since I haven't been around all that much lately.
I finally took a pic of my bios side by side.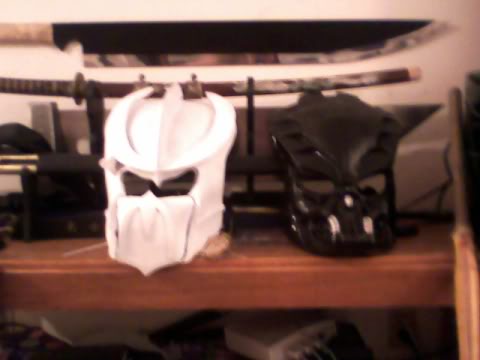 On the left is my custom Shreddator bio made by Elkman. It's a two part mask, where the face plate actually can be worn separate like the P2 rebreather.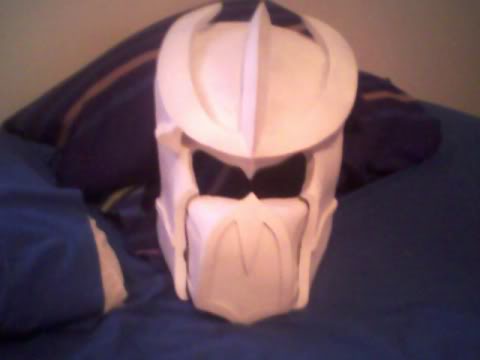 It's still raw, since it needs a little work on the under side to fit the wiring for the lasers and stuff. Here's a link to his build thread.
http://www.thehunterslair.com/index.php?sh...p;hl=Shreddator
I'm thinking about going with a paint up kinda like the Celtic, but I'm still not sure.
The pic on the right is Hez's Gort master cast. As you can see, it still needs the lenses. The ones I bought were shaped a little off, so I went out and got some new lenses. I'm just waiting for my tint sheets to come in the mail.
So, whadaya think?
Good, bad, opinions?