Hey guys,
Joe here.
Well just making this to show you how my AVP costume is coming along, hopefully you like it.
So to start things off i will show you what i have done to my black bio helmet.
Tried to go for the best silver/weathered colour i could go for.
This is it black
This is the result after the painting. (by the way this is the first time I've probably painted anything :L)
Next i went on to make my shoulder bells (Thank you very much vinman for the templates)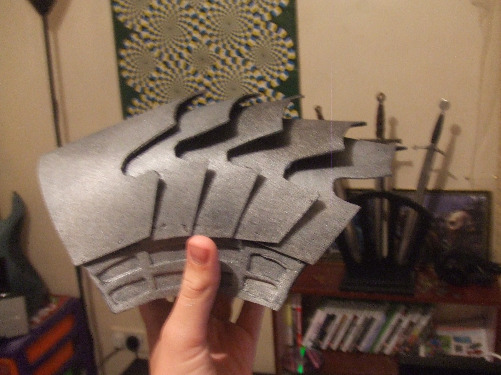 More to come guys!
Be honest with your feed back thank you.