For me, THE most impressive & inspiring model build ever has been Steve Neill's recent Enterprise.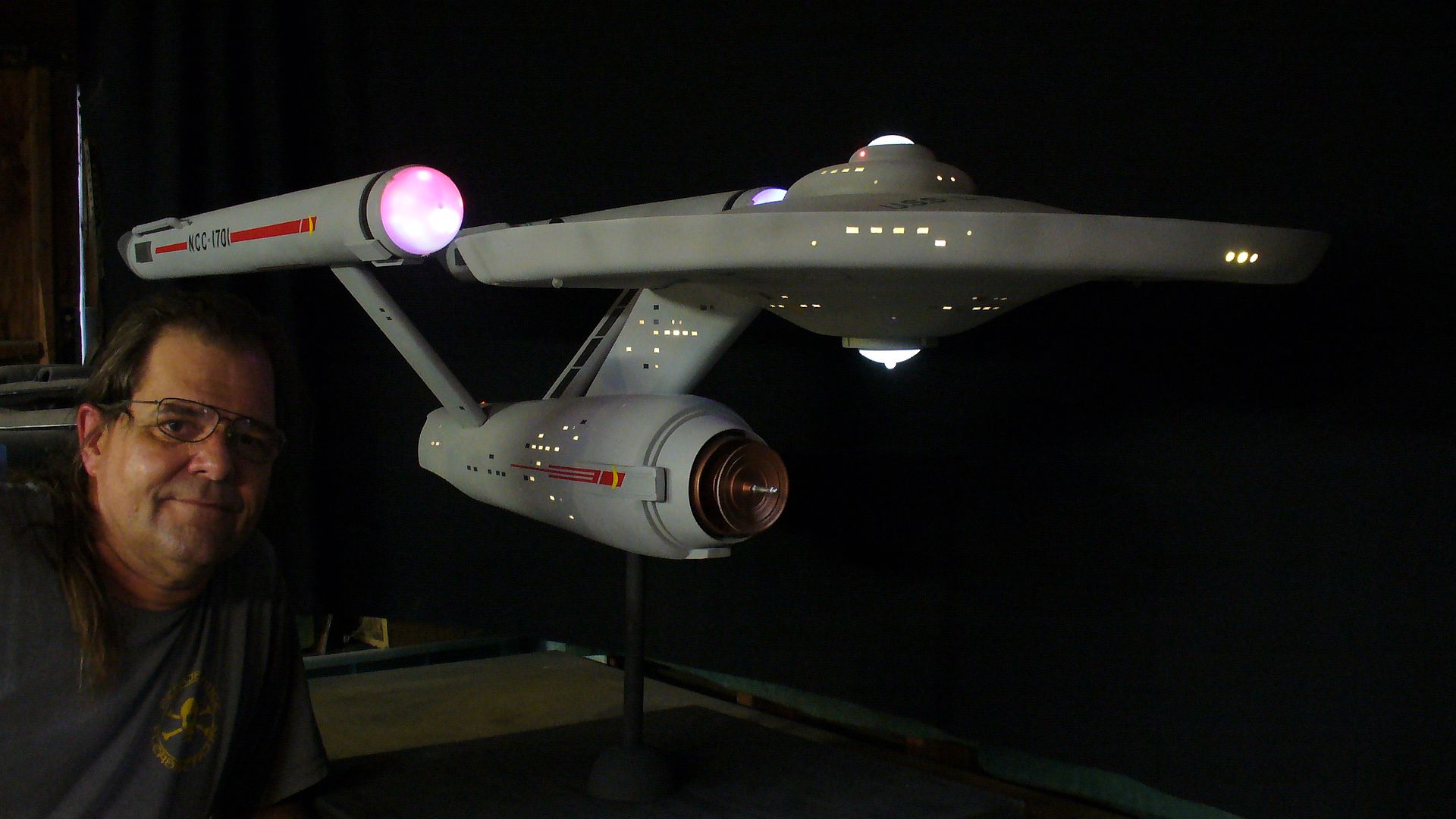 Amazingly done ENTIRELY from scratch, it represents the pinnacle of what we as model makers and would-be special FX people aspire to. No surprise that Steve's a veteran of many of the movies we all hold dear including Star Trek: The Motion Picture & Ghostbusters!
If you need it, he can DO it!!
See his site/contact him at:
Welcome To My Website
Beatlepaul's Lost In Space first season Jupiter 2 was a great one for me to watch, being a kid at heart. His attention to detail was astounding, and it has influenced my own J2 build, which isn't finished as of yet. It's in this issue of Sci-Fi Fantasy Modeller:
Sci-Fi & Fantasy Modeller Volume 24 - £11.21 : Forbidden Planet International, Your Online Entertainment Superstore for Star Wars, Doctor Who, Star Trek and more
Note; keep an eye on the Space 1999 Eagles being built right now, this could be epic.
http://www.therpf.com/f11/space-1999-eagle-transporter-build-club-update-09-03-pic-heavy-141012/
So, comments? Other favourites? Stuff I missed? I'm still kind of a newbie...
Last edited: