I think a lot of people bring out their best and brightest for Halloween and I love seeing that, but for me Halloween is the one time of year where I can really stretch out and be a little inaccurate and creative with my costume. I won't mind if it's ruined in a crowd, it won't cost me an arm and a leg, and it won't seriously distract from the time I get to spend on my longer-standing projects (*cough*Ironman*cough*). But don't get me wrong! The fun of a cheap costume is the challenge of still making it look
not cheap.
So my challenge for this Halloween is this:
Put together a decent Black Swan costume for under $200.


Hopefully much much much LESS than $200!
here are some refs for anyone who didn't see the movie: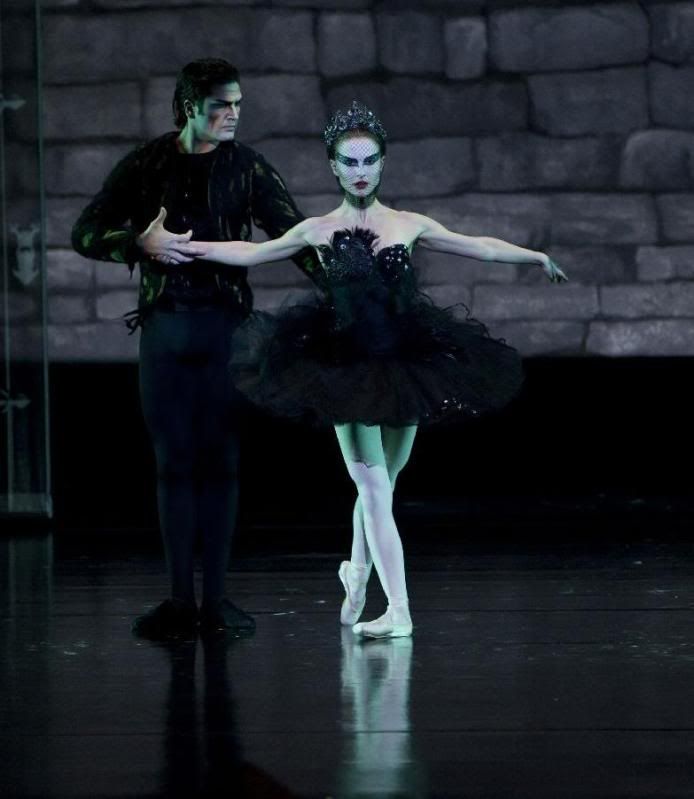 I would also like to really make it a bit scary. I'm thinking feathers growing out of my back and near my hands, sharpened fake nails dipped in fake blood, that sort of junk. This should be a blast!
Last edited: