Well, that was a chore! As I mentioned previously, all three molds for the RF, stalk, and antenna failed. So the long delay since my last substantial post was due to me ordering more rubber.
Twice
.
I was able to mostly-successfully remold the stalk. There is a little funkiness around the RF mounting point, which is easily sanded away, so for expediency I opted to just go with it and deal with the minor sanding work. Even if you don't sand it, it's hidden by the RF once installed anyways. I don't really have any photos of that part so you'll just have to trust me on that.
But both second molds for the RF and antenna failed. The problem ended up being the Krylon primer I was using, even after clear coating it. I've used Krylon primer for years without issue, but they recently changed the formula and the new stuff made its way into my supply. So gotta toss all that crap and find a new primer. To fix it, I opted to scrap the RF and antenna masters and rebuild them from scratch so I could control every facet of it from the beginning. And since I didn't have any new primer to replace the Krylon, I opted to just gun it straight from the build to clearcoat on both pieces. I lucked out and got two good molds out of it.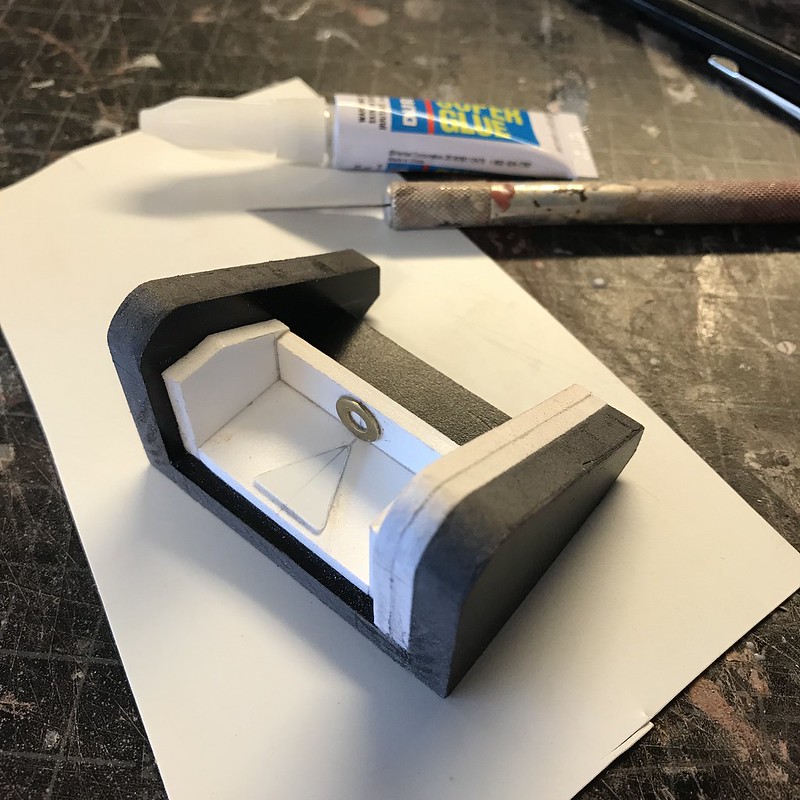 By the way, I decided to alter the design of the RF. Before, I had a recessed section on the bottom. However, I decided to change that to the back of it to switch it up from Production Boba a bit more. I like this way more.