Sr Member
RPF PREMIUM MEMBER
Like the title says, let's see what you've got!
I grew up as a big WWF fan in the late 80s/early 90s. I grew out of it before the switch to WWE, but after being on the RPF for a few years I started to get the itch to see what replicas from that era I could add to my collection.
Here's what I've got so far: a Winged Eagle championship belt and Macho King Crown from Classic Shields, and a Million Dollar belt from the WWE shop (which I plan to get restoned with Swarovski crystals). I also have a pair of Gargoyles sunglasses like the Macho King wore - they're the same model but different color that Arnold wore in the first Terminator.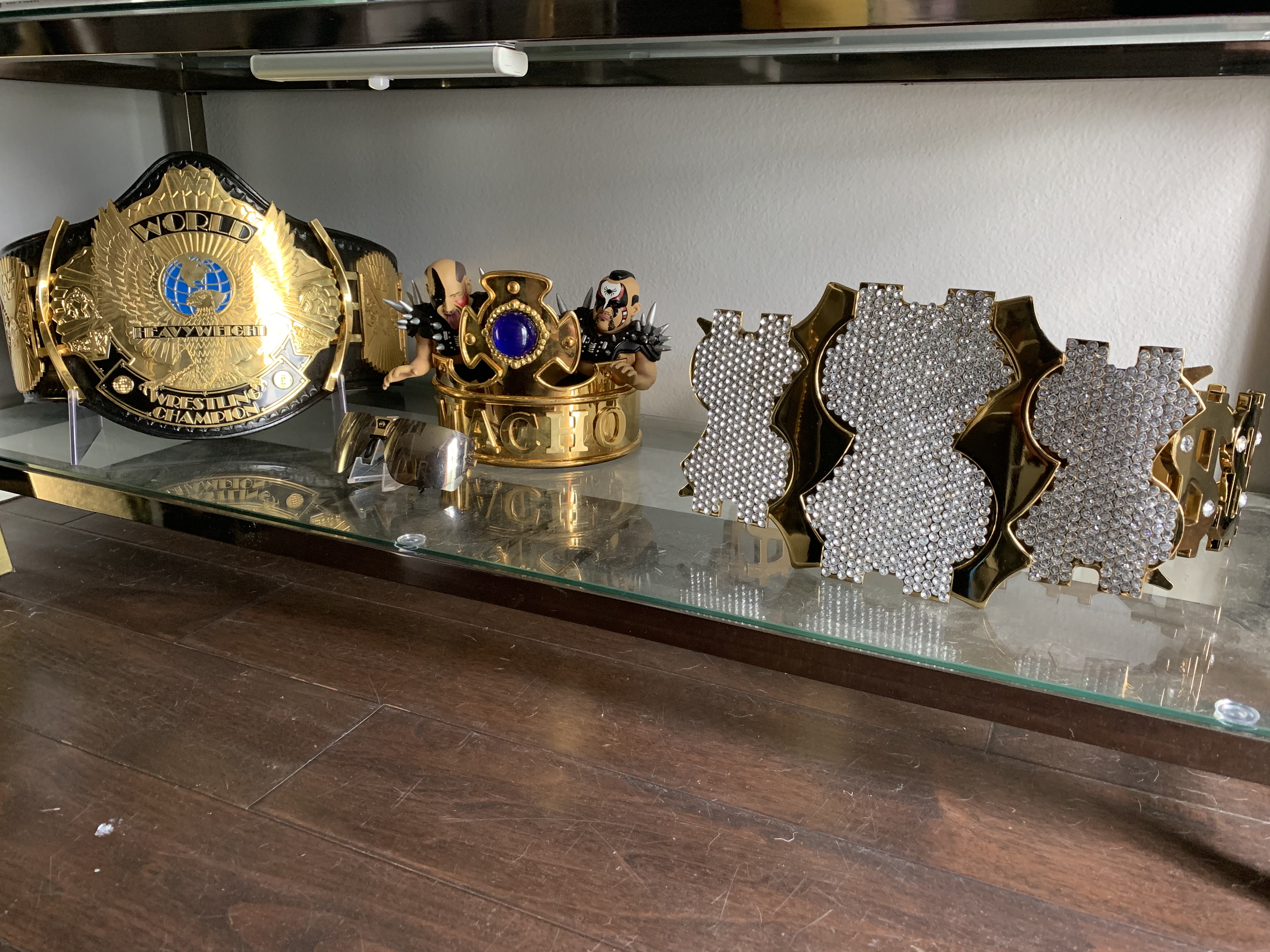 Next I'm planning to add an Intercontinental Championship belt and a classic WWF tag team championship belt.