Hey RPF,
Long time lurker, first time poster. Love seeing everyone's builds, so much inspiration!
Anyway, thought I'd show you progress for my 1:1 scale JP Raptor head.
Always wanted one & after going to the Jurassic World exhibition in London, I had to get one! Found the cast on Fleabay.
Usual tidy up & then primed grey over the top & white on the underside. Decided on JP1 for the paint up. I put some off white, mid brown and dark brown down as base colours with rattlecans.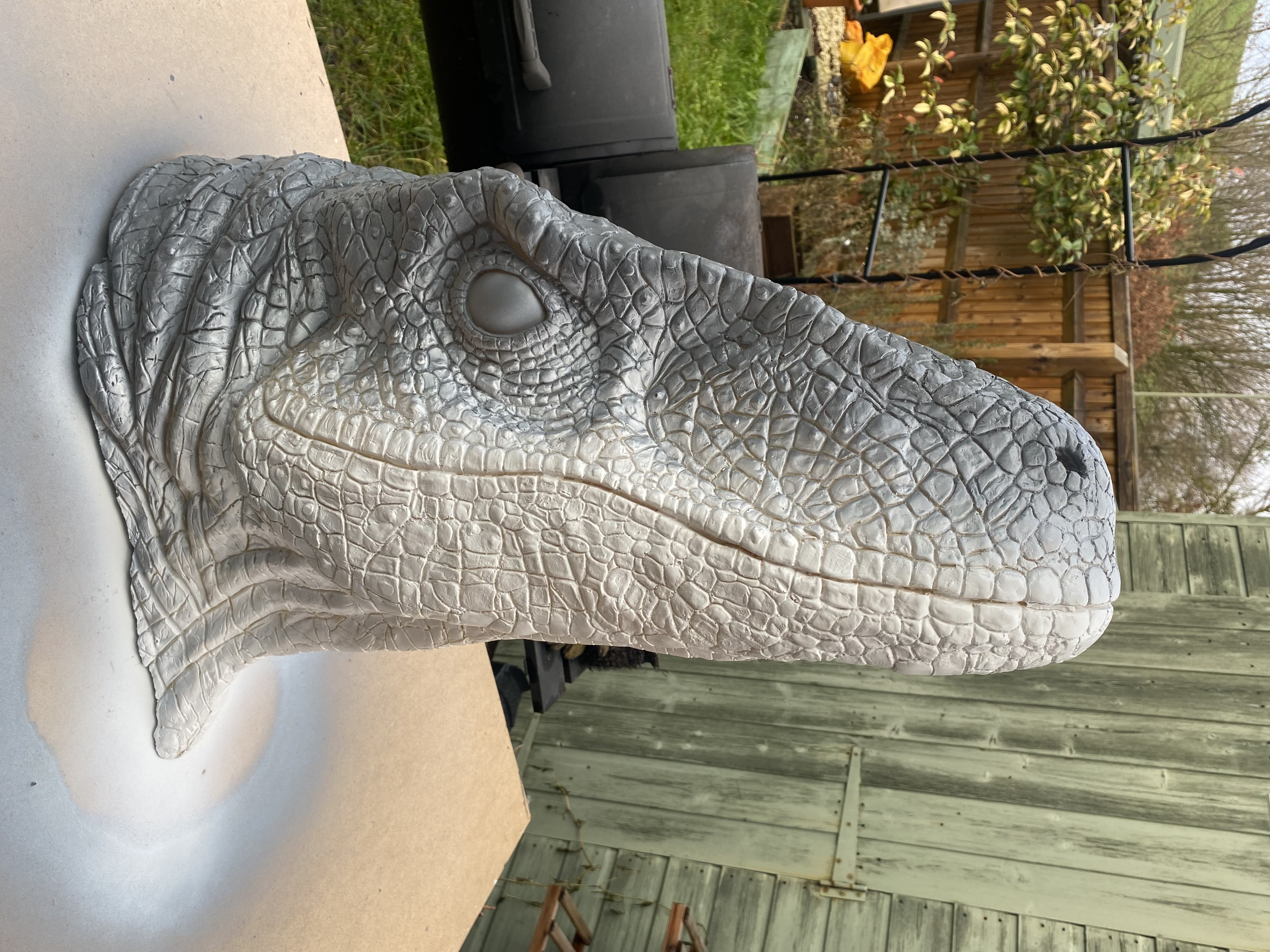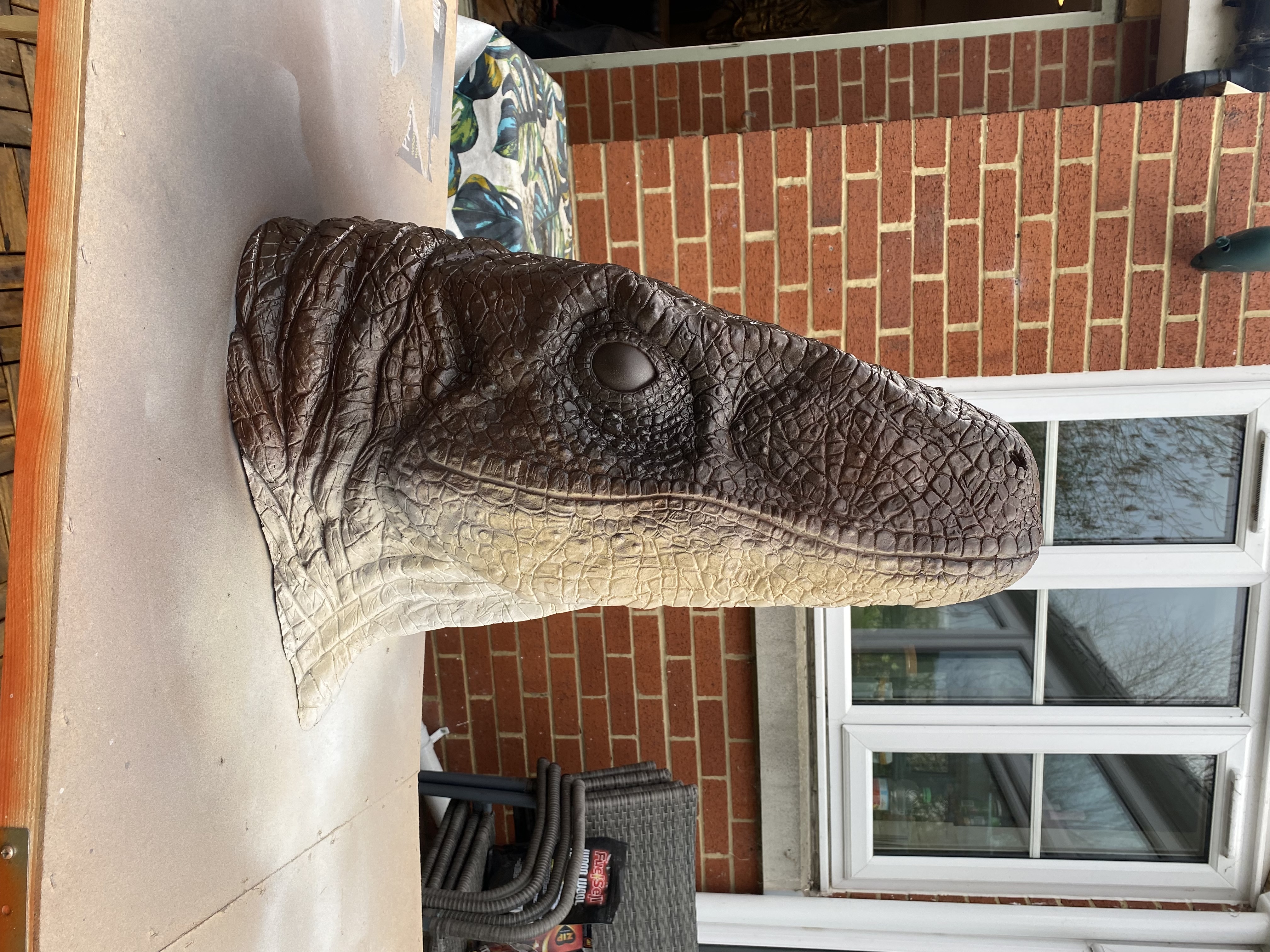 After that I started blocking in lighter browns & beiges over the darker colours.
Then I did a light beige (almost skin tone) wash on the top & a dark brown wash on the bottom to get in between the scales & put some detail in with my airbrush.
Just waiting on some glass eyes to arrive so I can mount it in the wall. I've also ordered some glass cabochons to try painting my own. I've got another cast that I'll be painting up as Blue for a mate.
Hope you like it so far, let me know what you think!
Cheers,
W B)