first off i cant find a good pic. i see on youtube that there are some that has a circle then a triangle and a triangle inside with some lines.
the chest is cut into a triangle. is it were the circle cannot be seen when worn? or is my piece i made to big and i have to make a new cover piece for it with the circle showing also.(only care about how it is with armor on. cannot make chest piece till foam gets here in 10-14 days. so making what i can while i wait.
entire thing was made for FREE. found items around house. i printed the foam chest front piece(stealth's) to know triangle size. and the sides to know the depth. then used the pieces to cut it out in aluminum
sorry for pic quality/sizing...(cell there hd pics but lighting sucks.
light off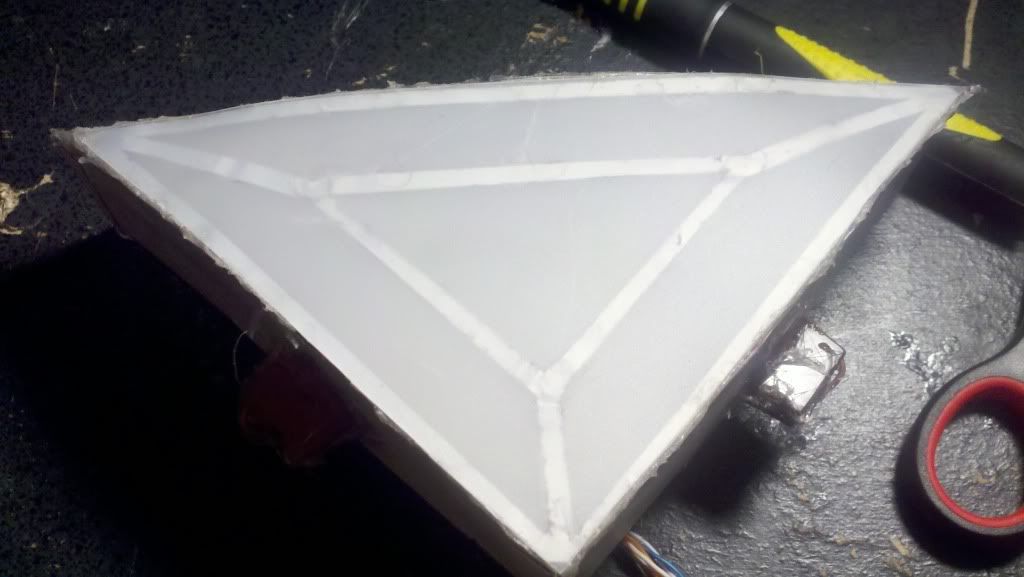 light on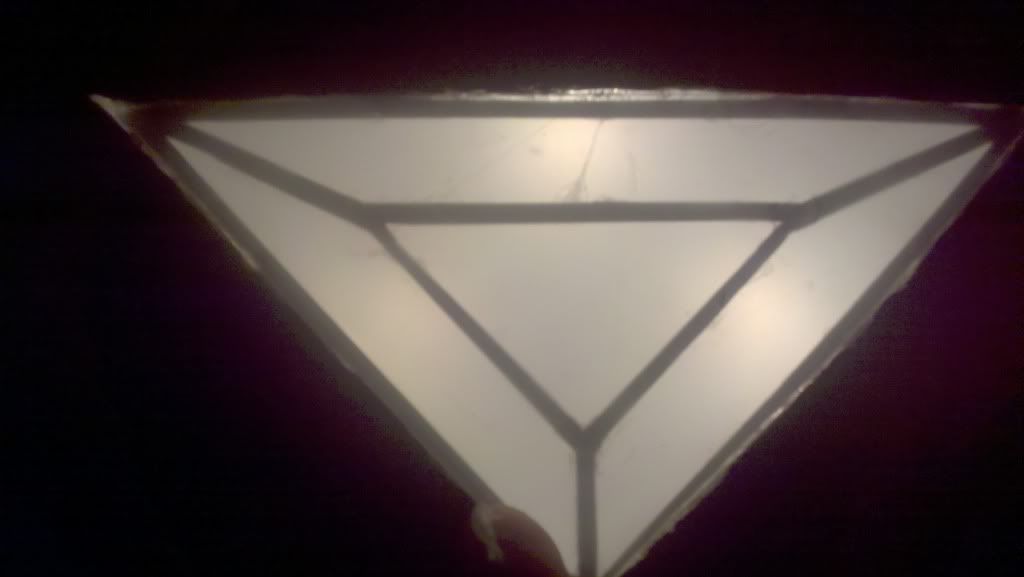 size of it.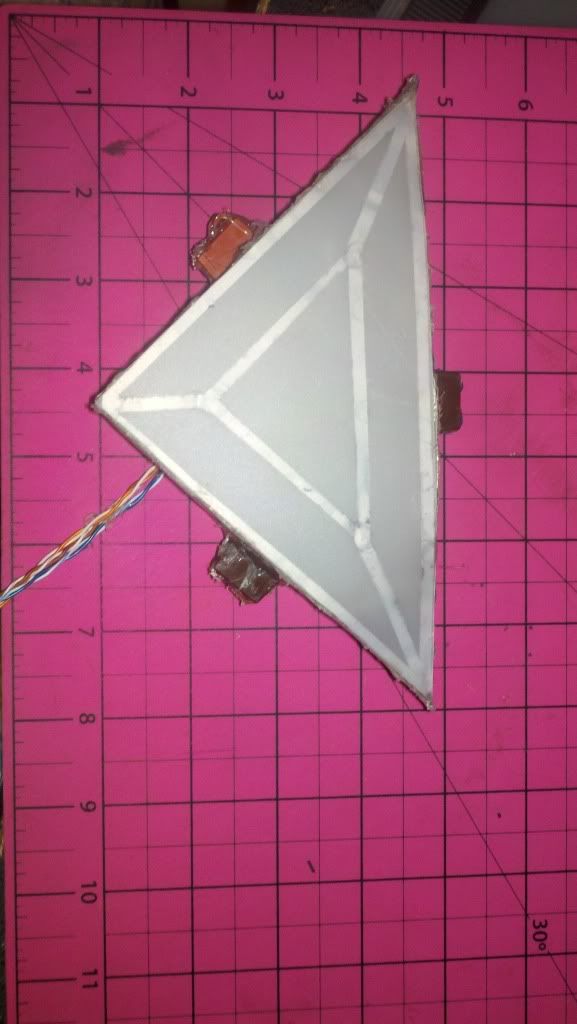 what i used to make it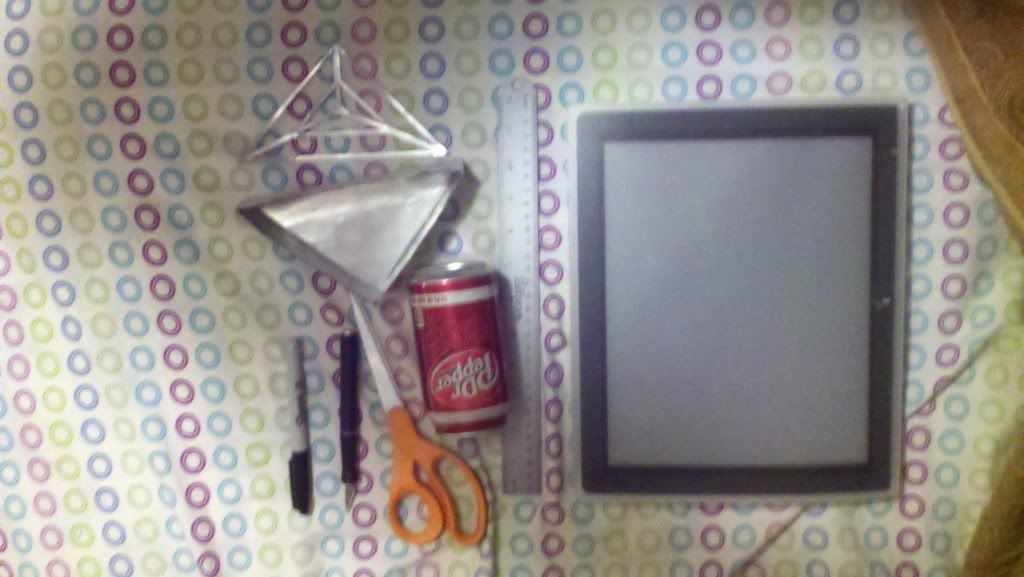 thanks for the tips and advice. first time with foam. have made 4 halo suites tho.(all fiberglass) last years halloween.(to big to small...) hoping foaming goes cheaper and resizing should be easyer to add/remove a little here and there...