Sr Member
RPF PREMIUM MEMBER
So I started talking with a friend here at the RPF about this prop, and it turned out we both loved this prop but have never seen it built .... I just had to build it. So I'm making one for myself and one for him (he can shim in here if he wants to)
There are not many pictures to get a hold of, but those that exist are pretty good so there was a good starting point.
Started it out by just estimating the size, and I had a few found items to scan from, and managed to make an accurate 3D build before I did anything else.
When I did the Modell I noticed that there is quite a big difference in details and size when it comes to the "stunt" watch and the "hero" watch, hero watch is above.
The hero is made of aluminum, rubber and a few resin and steel parts, so I thought that I would go that way. And I might build the stunt after the hero, because I have that Modell as well. Anyway, enough with talk and let's see some building.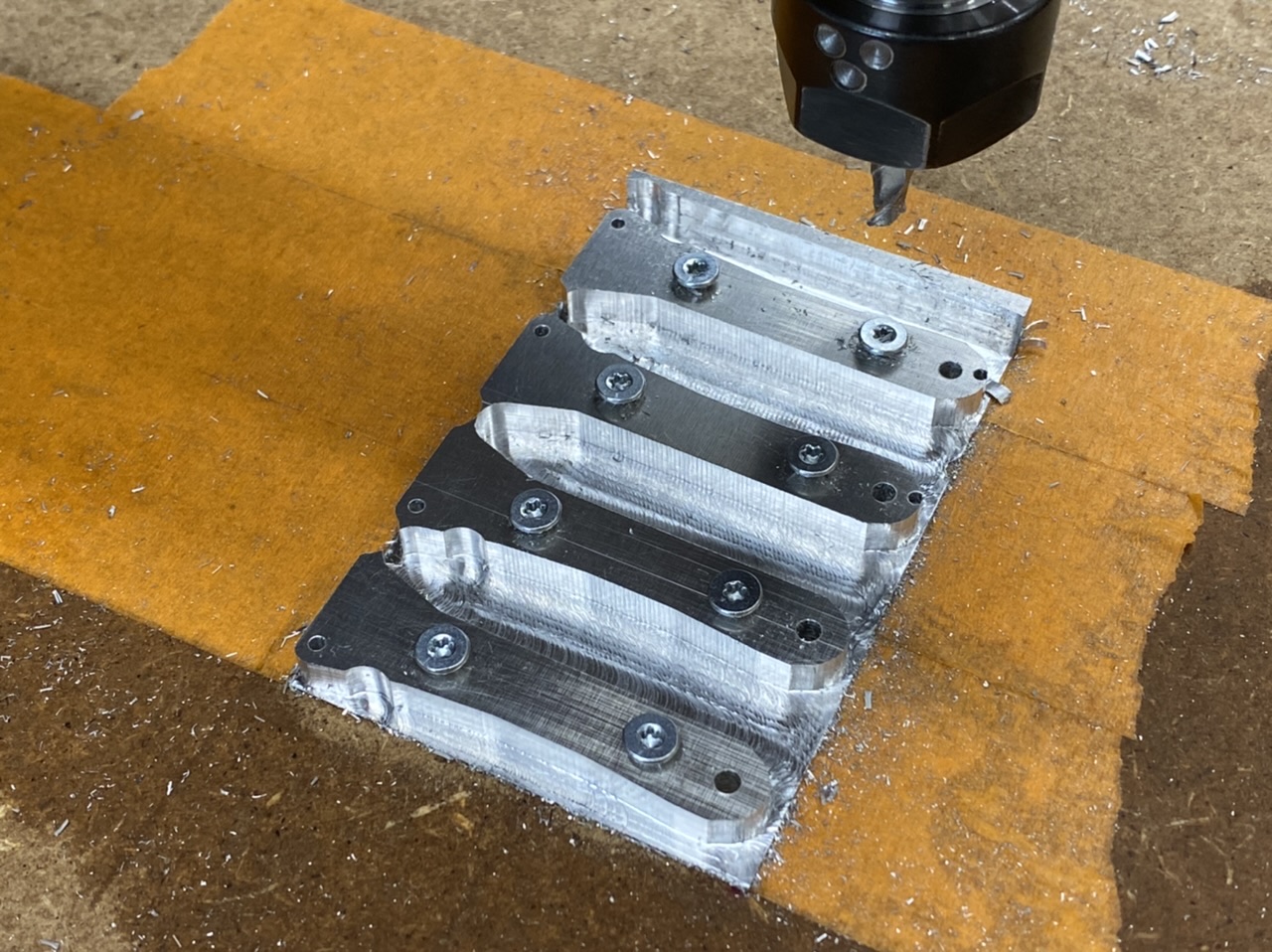 I started but machining the side bars for the main body out of aluminum. This was done with a few operations on the cnc.
Later I built the main body and projector masters, made mold and pulled a few castings so I had something to test fit the pieces.
Also made the master for the straps, these had to be real thin at some places, and I was thinking that I would cast these in a black rubber. So I did.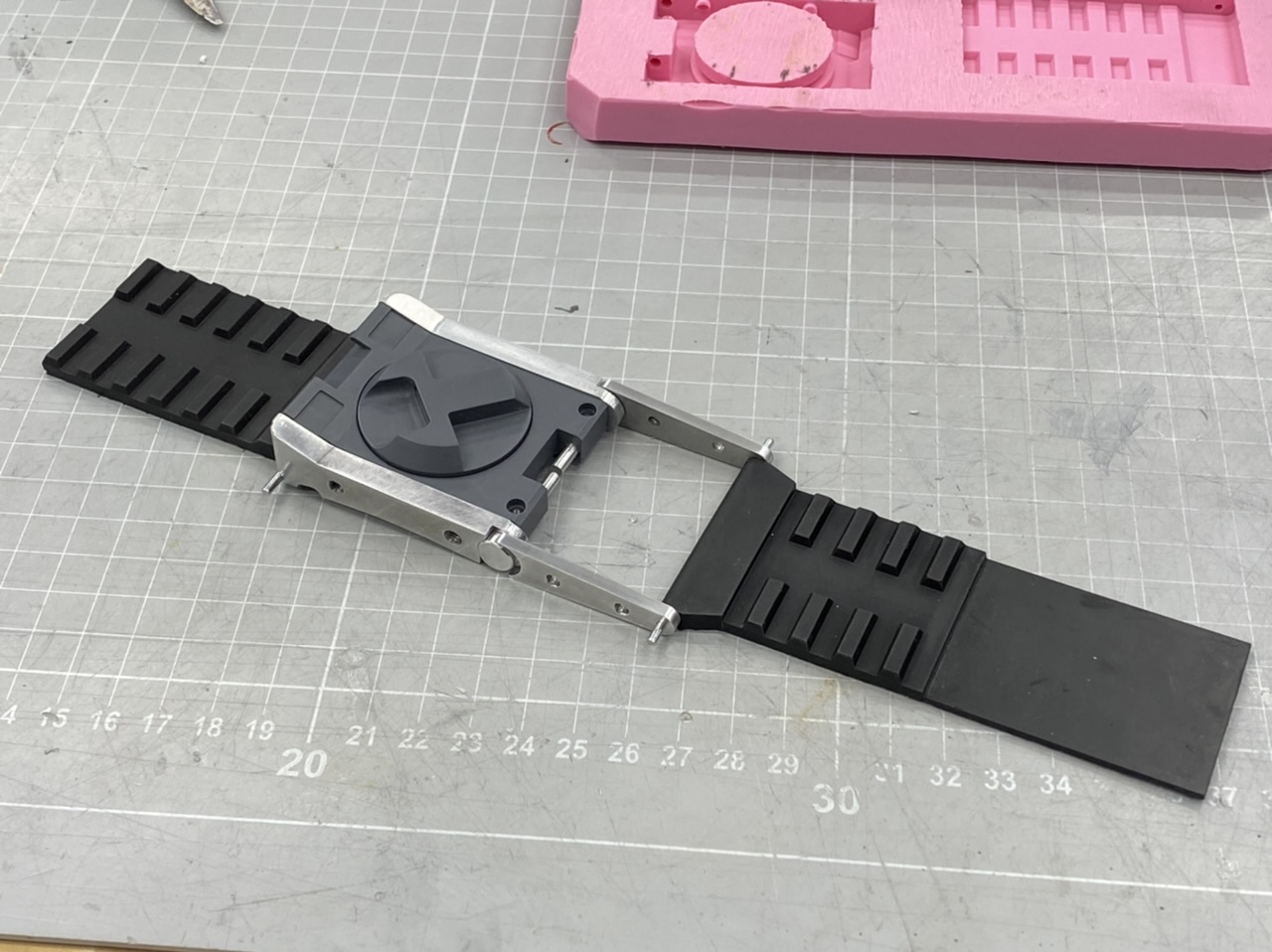 The small aluminum strap arms was done the same way as the sidebars, on the cnc.
Then some test fitting with the other parts, and it turned out great.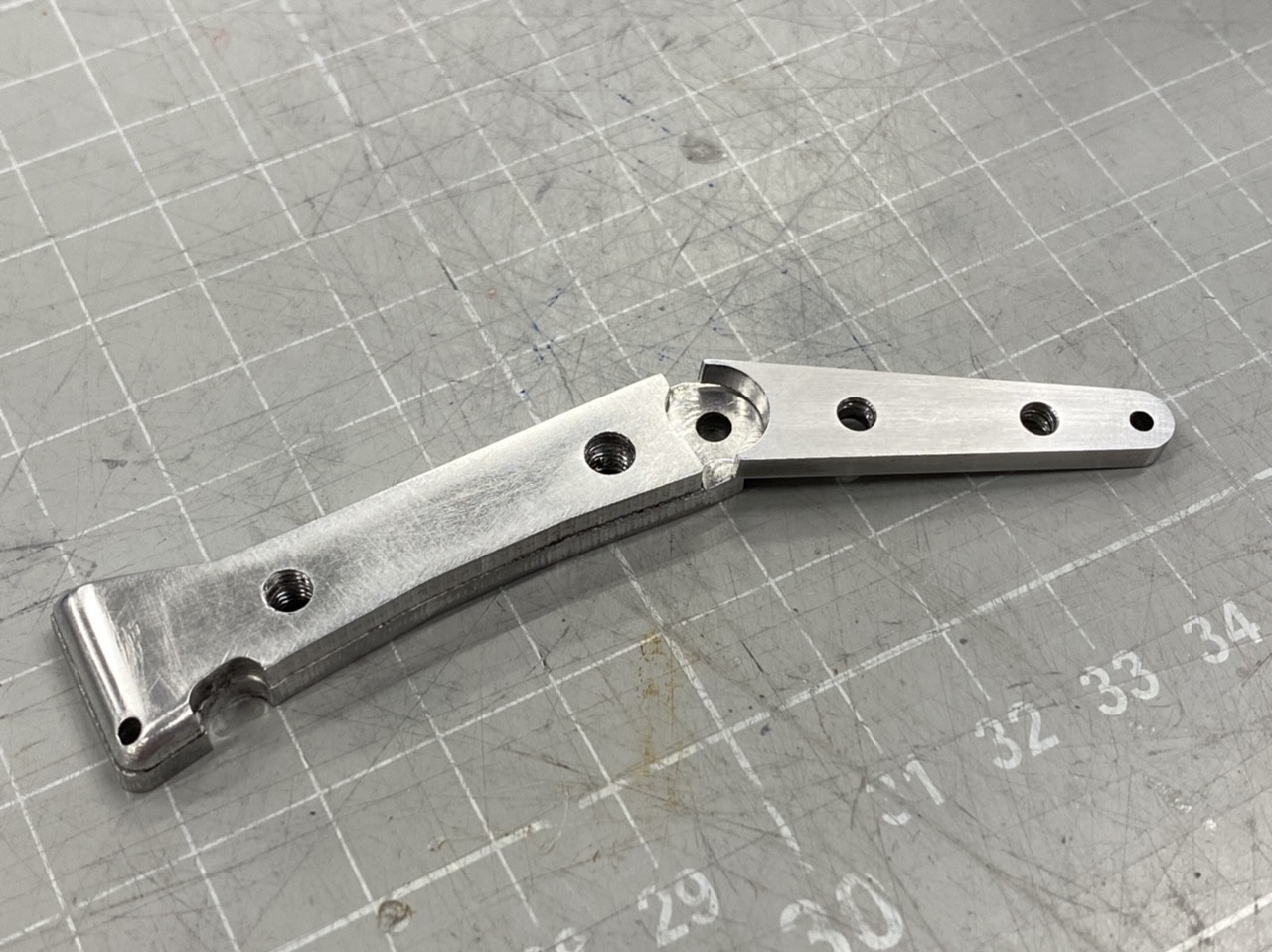 At this stage I was halfway, next is to make the small buttons on the main body and on the display part.
Also gathering up all the set screws and other small Nick Nacks.
Here's an image with most of the parts.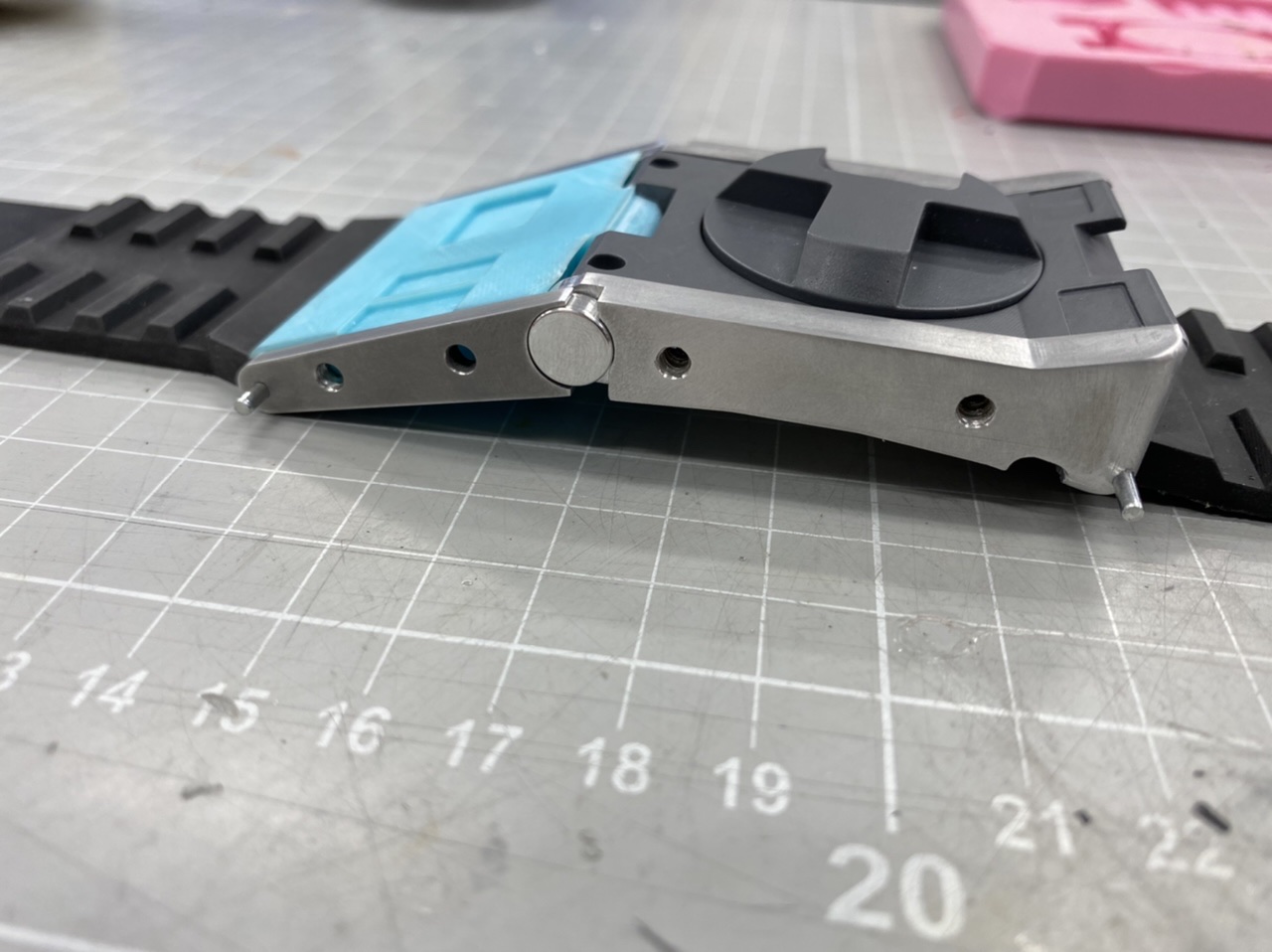 A shot at the underside of the watch, as I want to do this as a working watch with a red light from the projector, I had to build a battery in to the body and needed a battery lid. And inside had to be made the complicated way because I want to be able to turn the projector 360 deg so that had to work with the LED and the battery inside.
Note: Above picture don't have a polished surface on the sidebars yet.
Final test fit, and only missing the Velcro on the strap, a small aluminum panel to cover the "hinge" and the electronics inside. But that will be done when I have the time.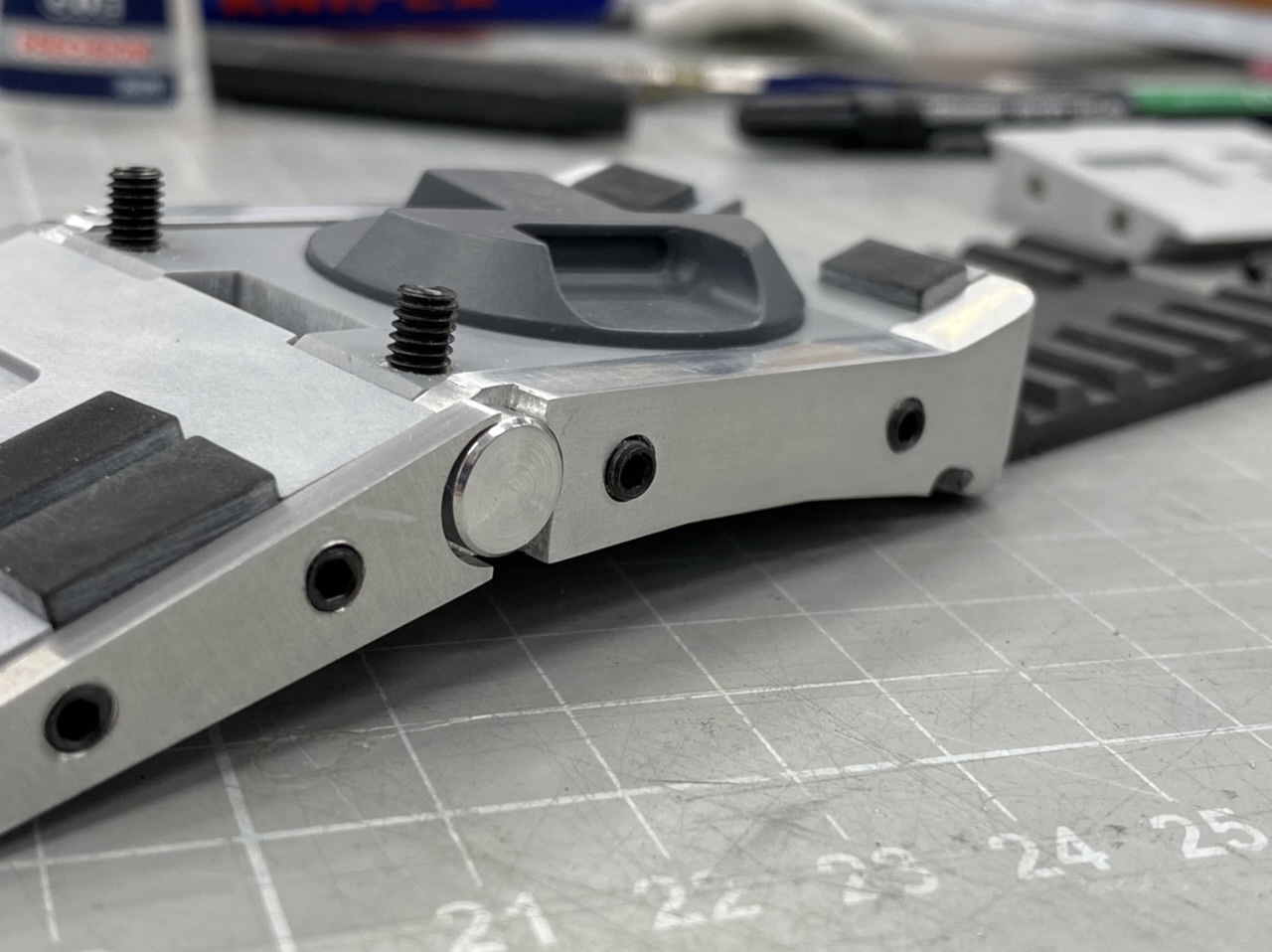 And me and my friend thought it would be cool to have something engraved at the battery lid, so we came up with this
This is a render of the engraving.
Hahaha
Thanks for "watch"ing
Last edited: