I've been commissioned to build a TOS hero phaser 2.
I had started a build several years ago, but I got sidetracked and put it aside. It was made back before all the great reference we now have was available. I wasn't on the interwebs back then, a lot of you guys were discovering all the phaser's mysteries and I knew nothing about it. My main sources of info was an article in Star Trek The Magazine, and Jlong's article. I made this P2 from styrene sheet following the pics from those mags. I took these pics about four years ago, but the build is 9 or 10 years old.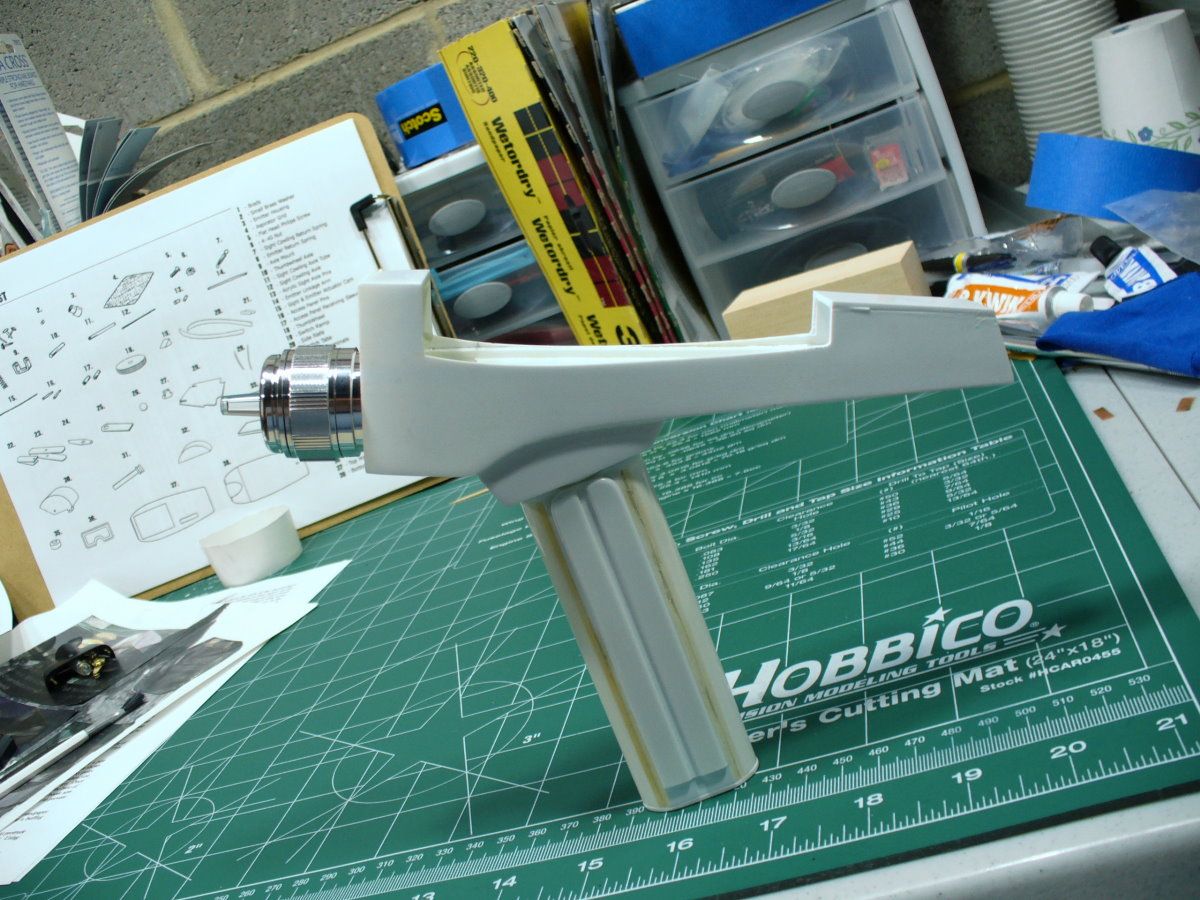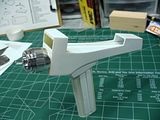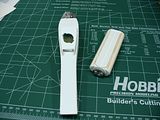 I compared it to the newer pics available now and it wasn't to far off. A little on the big side, but the contours and proportions were very close. Instead of starting over, I decided to make corrections to the old one. It was made to be the final piece, but now I'll be making molds to cast parts in fiberglass. I've been cutting it down to size, and improving the general shape. I'll then plug up the holes to prepair for molding. I also improved the handle, though I will probably redo it.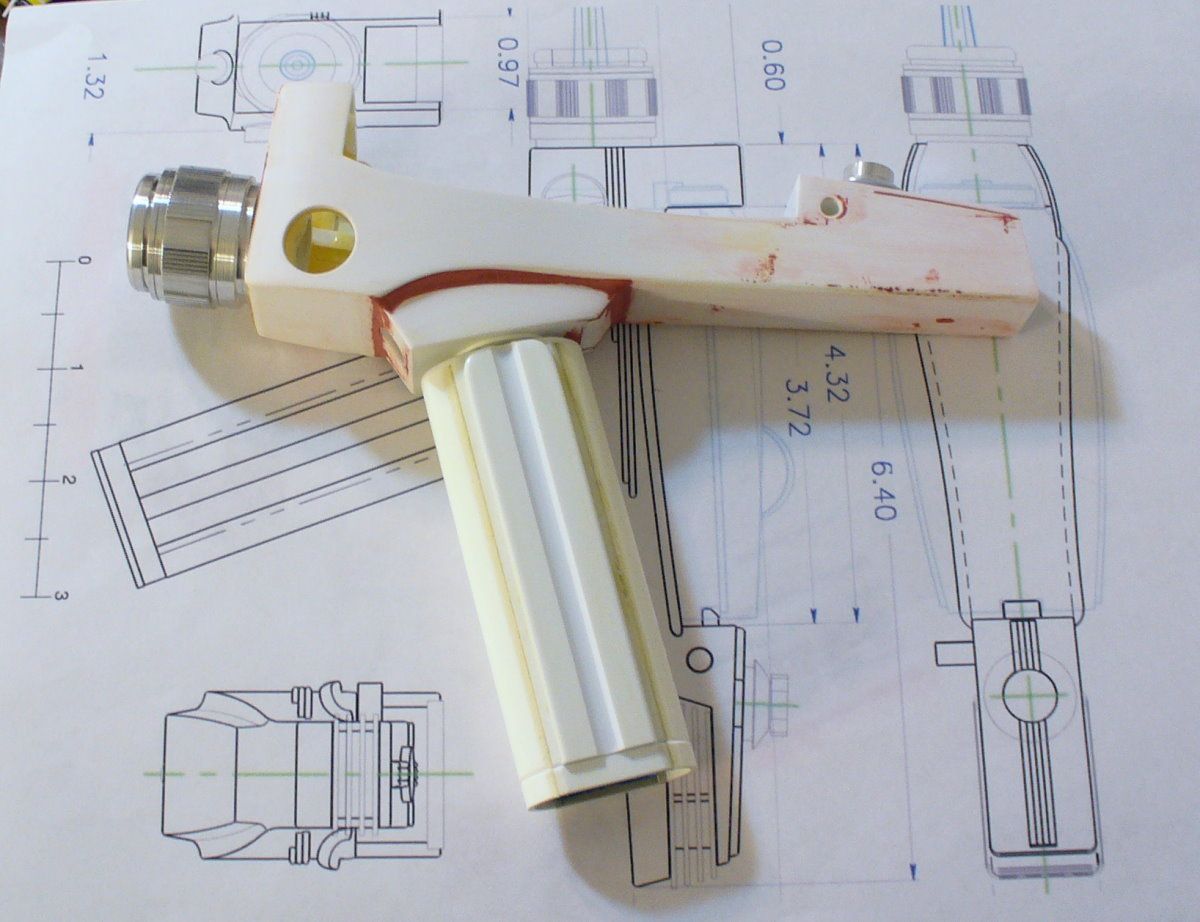 This is where it is now. Many thanks to REL for the tip on Bondo Gold :thumbsup
A little more filling and some primer, then I'll move on to the P1.