ok, so this is my first build among many, the nuka cola quantum. it is from the video game
Fallout 3
. so a bit about me seeing as im new here.
i am a major geek, and proud of it. i am a soldier so on my off time i normally am playing video games. that, or im making something with my hands, that now being the various items from my favorite movies, tv shows, and video games. the first one is one of the easiest.
also, if anyone has a fairly original build that is rarely/never built, feel free to PM me with a link, i have an up and coming website/blog (link in signature) that i would gladly feature it in, i just like to have the creator's permission first. on a similar note, if you have any recommendations, comments or would like to lend a hand, i always appreciate it, it is always welcome.
so, finally to the build.
here is the in game photo.
here is the label im using for it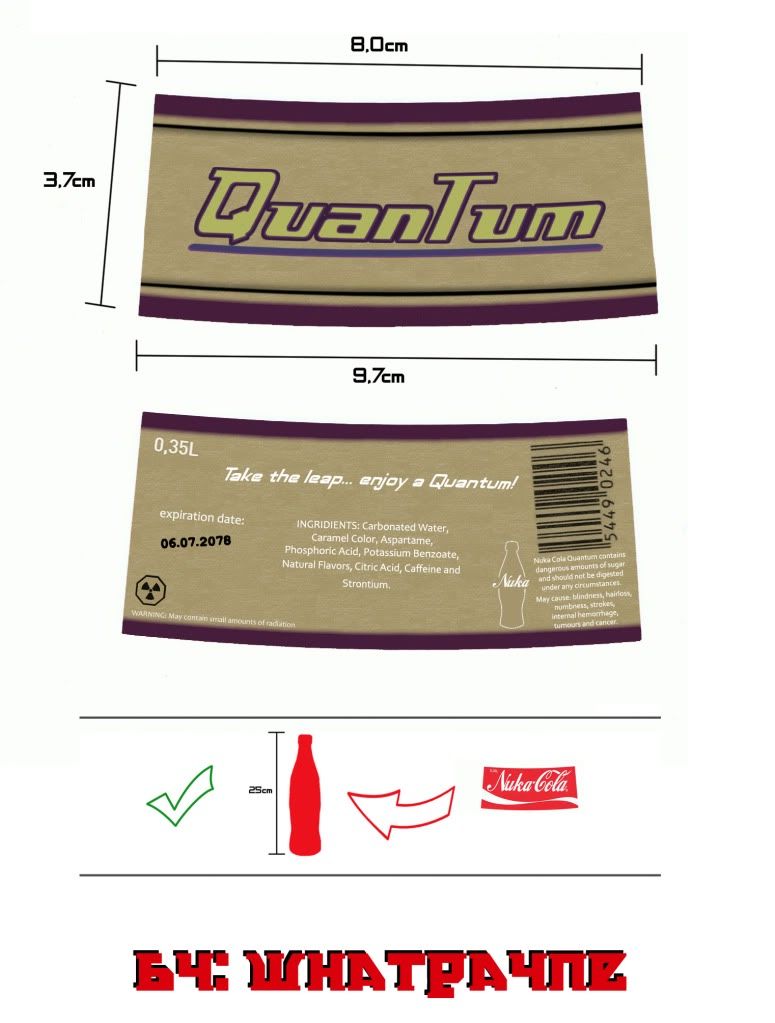 Last edited: