Been away from the boards for ages! Recently moved into a new place and built a worktable and spraybooth to do my prop and scale model work so I decided to jump back into the Slave1 before I finish up the Falcon. Just wanted to share a few pics of the paintjob and lights. I'm not going for 100% accuracy as I knew I'd never get the colors and chipping perfect, so I took some liberties with the lighting and added cockpit and exterior lights that werent on the "real deal". Took some pics lastnight as I was working on the panel lines and such, so let me know what you guys think!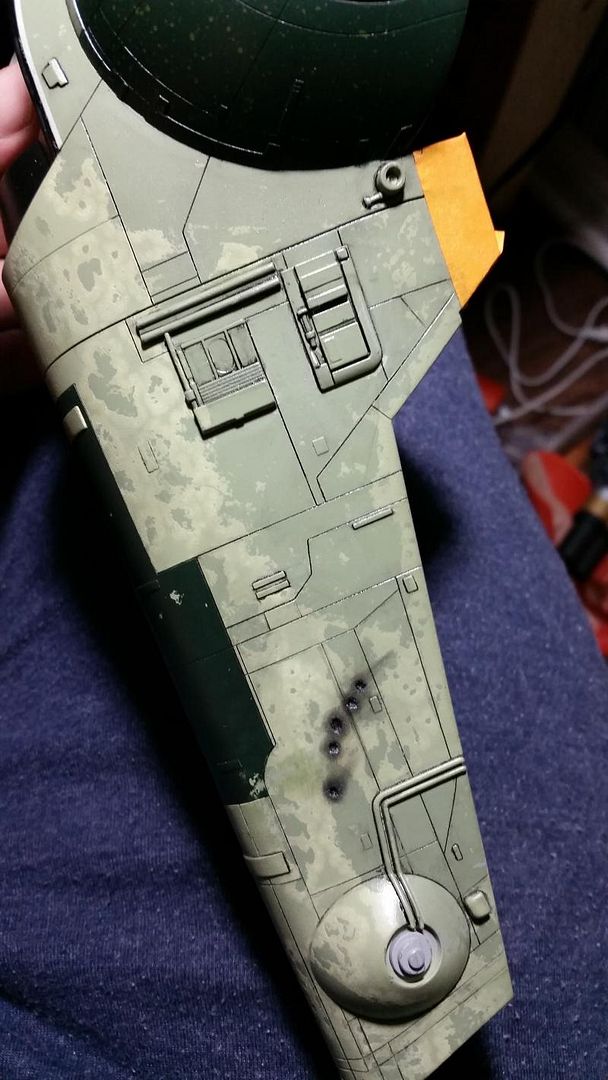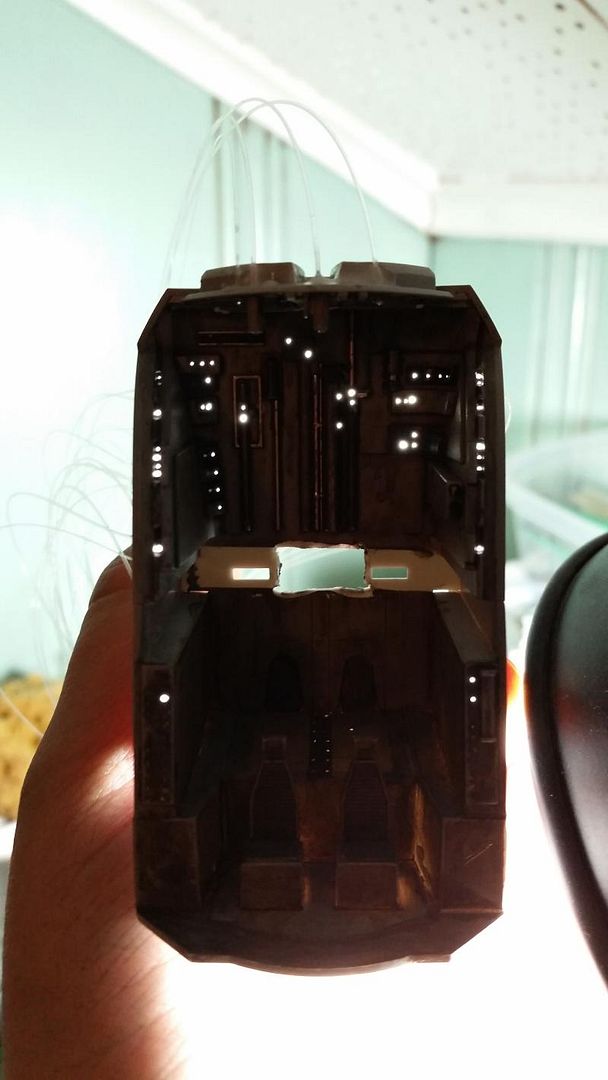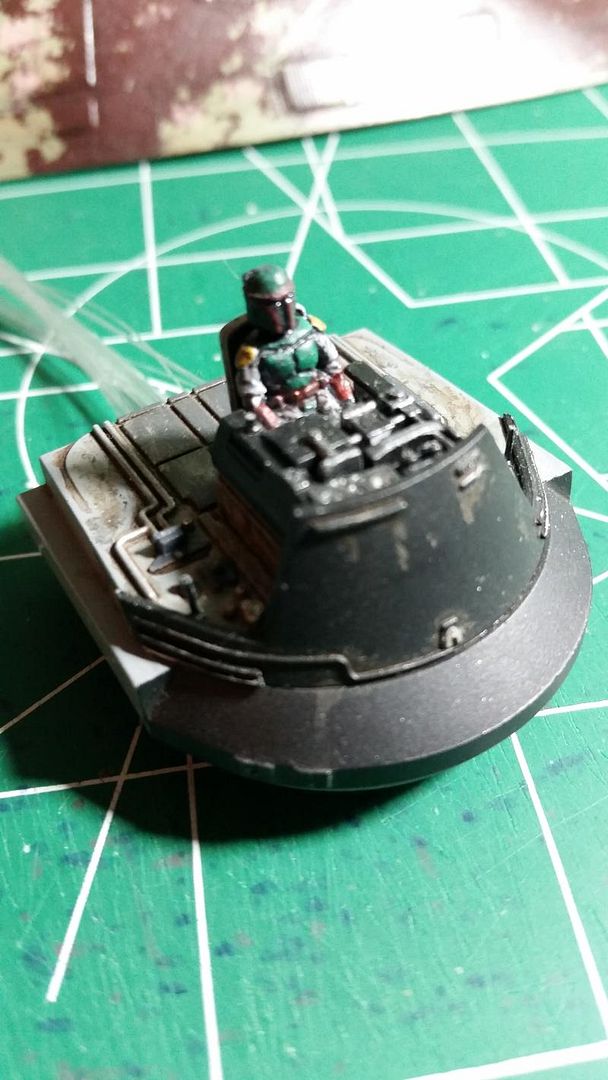 I have an assortment of Mig pigments and 502 oils on the way to use on the kit.
The kit will eventually be used with the Falcon in a "Millennium Falcon VS Slave1" diorama in my collection room. And comments, criticism, and suggestions are welcome. Thanks for looking!