Sr Member
RPF PREMIUM MEMBER
The holiday season is upon me and I am always lucky enough to have a good amount of time off, what better to spend it than build one of three large diorama projects I have had in my head for some time?
I plan to do one from each of the movies, the Battle of Hoth is the project I plan to start with. The others will involve my yet to be built Bandai PFG Falcon and one of my favorite scenes from Return of the Jedi, more on those later.
First up is a quick look at my first-ever 'diorama'. Not much detail so hopefully I can improve on this first attempt
This was painted years ago when I first got back into modeling so lots of room for improvement.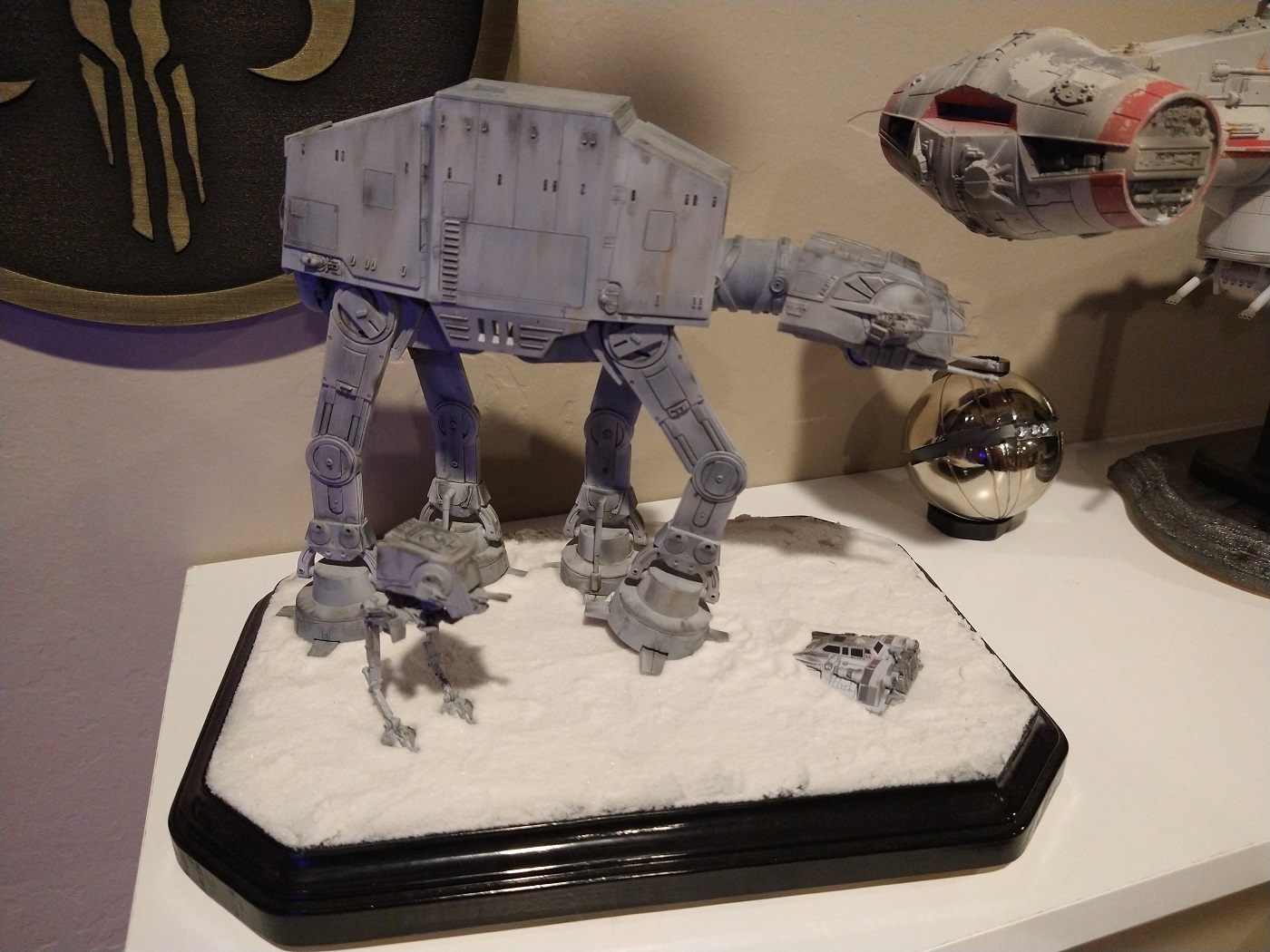 Starting off with two of the recently released MPC AT-AT kits. It's not a bad kit, but it's not awesome. Flashing is pretty minimal but some of the assembly is fiddly. Once build though, it's a great size, much larger than the Bandai kit. I also have the even larger Revell kit, not sure yet what I am doing with that one.
I think we all know where this is going