Hello all,
New guy here! I've recently decided that I'd like to make an accurate replica of the Key To Time prop from Doctor Who. For those unfamiliar with the Key to Time, it is a 6" cube made of solid crystal-clear plastic, subdivided into six segments to form a 3D puzzle: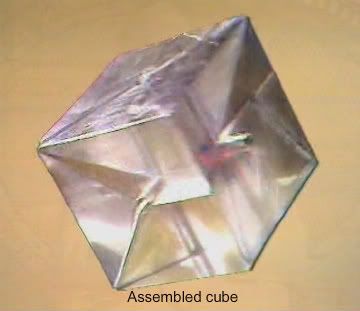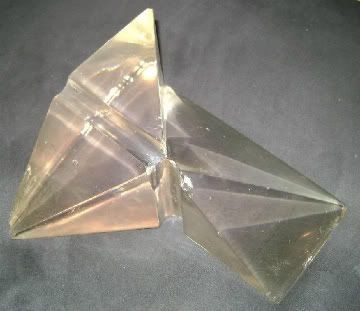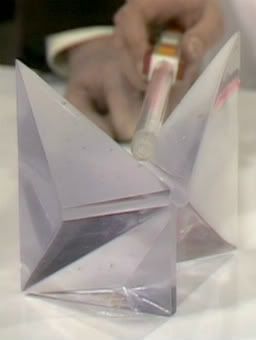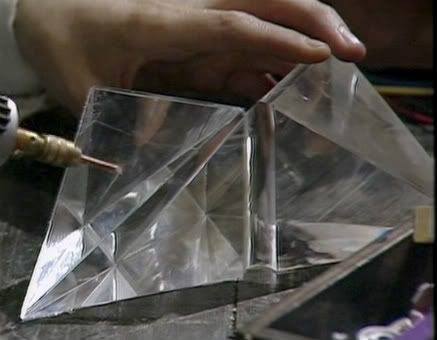 As far as I can tell, no one has yet been able to make one that truly looks like the on-screen prop. The attempts I've found online are either not to scale, or are rough around the edges and heavily tinted yellow.
I have absolutely no experience in prop making, but I have a strong desire to learn. I am going to share my experience from start to finish with everyone here. Along the way I am sure I'll have lots of questions and hopefully I'll get lots of advice from other members. Hopefully I won't embarrass myself too much! :lol I'll only be working on this in my spare time so I don't know how fast this project will progress, but I promise not to abandon this thread.
After talking to the extremely helpful and knowledgeable staff at Sculpture Supply Canada here in Toronto, I've decided to try carving the individual pieces out of plaster, rather than wood. This way I should be able to shape all the pieces by hand with just a coping saw and sandpaper. And plaster is cheap, which is good because I know I'll make lots of mistakes! If this ultimately doesn't produce satisfactory results, I'll switch to wood.
I have yet to decide what to cast this in. Smooth-On Crystal Clear looks like the best candidate, but I'm worried it may be too expensive. I'll probably do some small test casts using different products to see what gives the best results. I know I still have a big learning curve ahead of me. :rolleyes
I've done some research on the Key to Time prop, including discussions on other forums about other people's attempts at making this prop. I'll post a summary of what I've found, in case anyone's interested.
Alex