Well I forgot my psychic paper at my apartment, over three hours away, and I plan to debut my blue suit ten this weekend at c2e2. So I had to get crafty.
Thanks to Risu for dimensions
First: supplies
I got this journal at Target, it has a nice leathery outside, and shiny fabric inside
This is a binder that had a clear laminate cover
And of course some black thread and needles
First I tore apart the binder
Using the dimensions I created templates in photoshop (sadly I didn't save the file)
Then I cut out the pieces
One large leather
The inside nylon
Two pieces of cardboard
The pocket triangle
And the laminate
Then it was assembly
I first used white glue to attach the cardboard pieces. I used the templates to help with positioning. I then glued the fabric in. Next came the sewing. Now I'm now seamster so it's not pretty. To help I first went through and used a lager needle to pierce the holes in the pieces. For the overlap I pinned it in place first then pierced through all layers. The I sewed it up. I'm not happy with the corners but for ~6 hours of work, it will do
Finally I measured the area for the paper, photoshopped an appropriately sized rectangle, printed, cut and inserted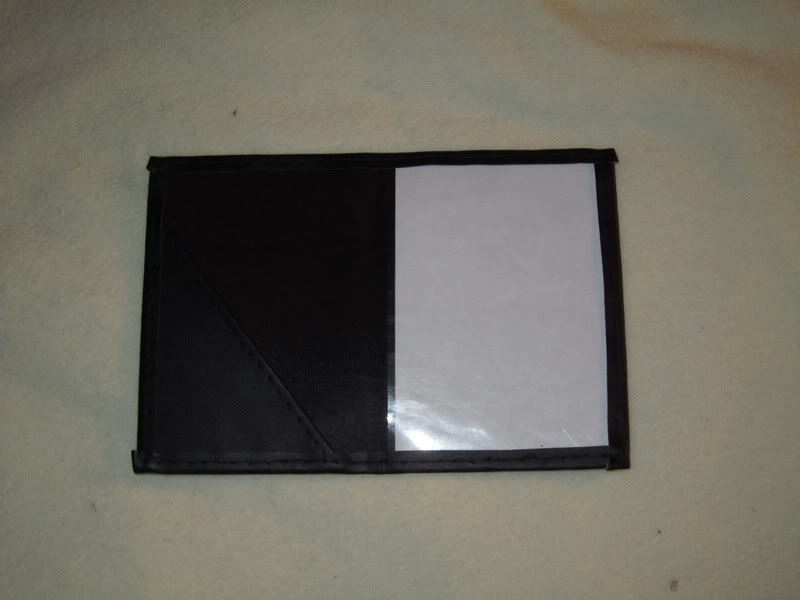 And thats about it. I will see about uploading a template later.
Last edited: