I'm finally making some good headway on my DL-21 variant!
Original DL-21, as seen in ESB with Rebel troops on Hoth and also Dengar's sidearm, (with link to Wookieepedia article) for reference: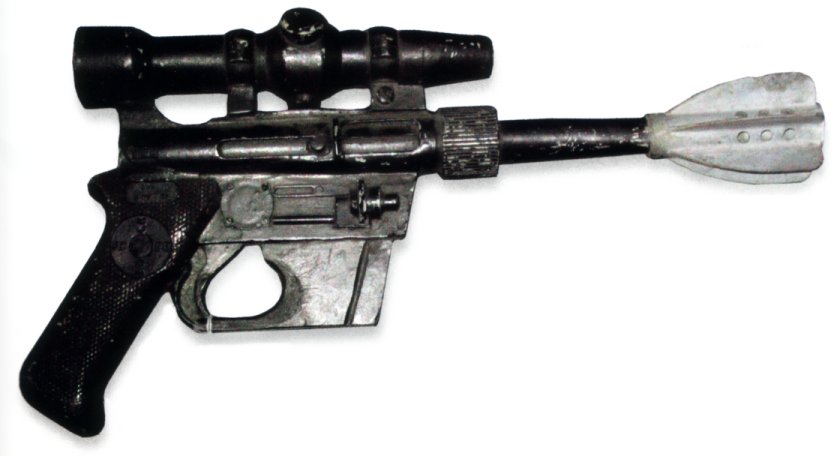 Instead, I'm starting with a Charter Arms Explorer II, a pistol version of the AR-7 survival rifle from which the DL-21 was based. Obviously, the grip is quite different, as is the back part of the receiver, and also the rear sight. Hence, why it's a 'variant' - it's gonna have some differences. Personally, I think the grip looks similar to the Bolo Broomhandle Mauser.
Charter Arms Explorer II: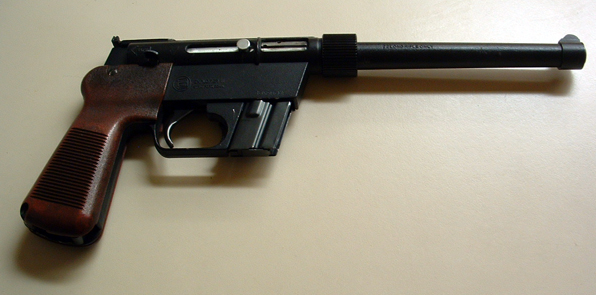 ArmaLite AR-7 Explorer (with link to Wikipedia article) for reference:
Today, I went to the shop, not for work, but to play!
I recently got my hands on a couple mortar fin assemblies: original WWII-era British 2 inch (50mm) mortar fins, which someone turned into a petrol lighter (I think this is what they call Trench Art):
...which I'm saving for a screen accurate DL-21 build.
The other is a modern US 81mm mortar fin assembly:
Compared to the 50mm fins, they were far too big! So, I drew some lines, did some cutting on the band-saw, then put it to spinning and started cleaning it up. (Sorry, in advance, for the crappy cell phone pics.)
I turned down the front half of my barrel and threaded it to the same pitch as the fins. There's a small, brass washer behind the fins (barely visible in the poor-quality phone pic). Also shown in the pic is a Webley 4x15 scope.
I also have a bronze bushing that will soon be tapped to thread onto the barrel and turned down to an attractive emitter. Also on the agenda: scope mount rail.
More updates to follow!