New test prints came in.
All that hard work paid off, because I am EXCEPTIONALLY pleased with them. Very few tweaks are needed, at first glance. I'll take some time to study and wear them, but the designs are very close to perfect, now.
The V2 seems just about perfect. Good fit, good size, good proportions. The added chamfering on the edges keeps them from being too pointy/hazardous.
The V3 is...dare I say?...perfect. The size, fit, and look are all excellent. Literally the only tweak I might consider is adding a wee bit of height to the face to give it a slightly higher profile. That's it. It now has exactly the sleeker, smaller-than-V2 look I was aming for.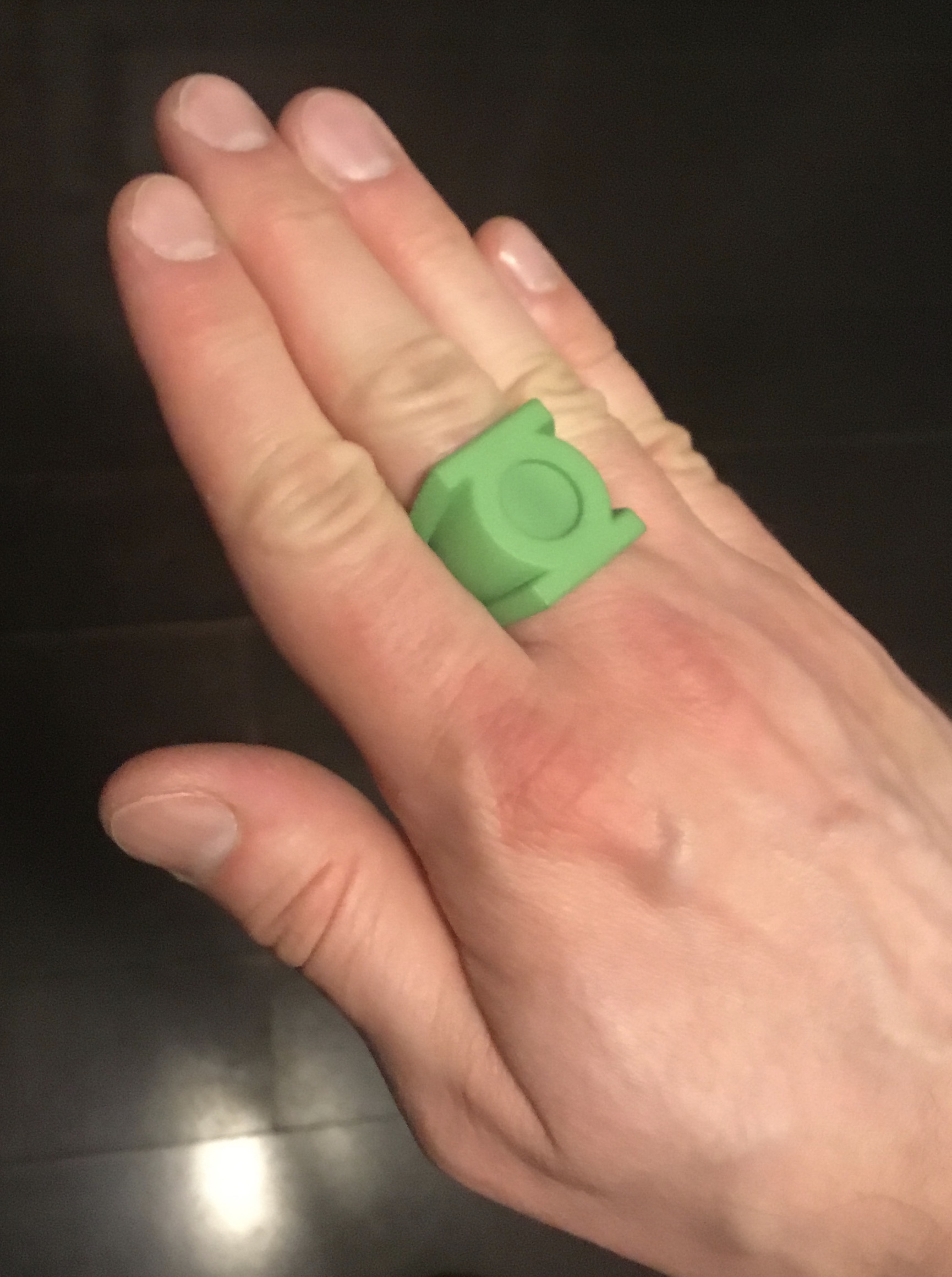 The EMERALD DAWN ring is the weakest of the lot, but not by much. The fit is slightly too tight at the top (where the symbol-disc intersects with the finger-hole), and the symbol disc needs to be a little taller/thicker.
The modern-style ring is also perfect, for lack of a better word. The only tweak I'm contemplating is making the symbol disc ever-so-slightly taller. I'll compare it to my reference materials.
The Guy Gardner ring is also close to perfect. The fit is better than the similar-design EMERALD DAWN ring, but still ever-so-slightly tight. And maybe the band could stand to be a bit thicker and wider on the bottom. Looks kinda dainty, as it stands. I should also see if I can squeeze in a slightly larger symbol-disc, but I do dig the compact look of the current version.
The next step is to fill/sand/polish the printed gems, then get to work experimenting with resin-casting them (and filling in the negative space on the EMERALD DAWN and modern rings).