Sr Member
RPF PREMIUM MEMBER
Finally I'm able to show off some progress on my Emperor display.
While I was at it, I figured I might as well take a couple of Emp/Vader pics as well since they were always meant to stand side by side.
Here is how this went down.
- Monday I received the final Emperor robes that I've been working on/off for almost a year (it's hard with juggling so many projects you know).
- Yesterday, I received my Cyberman/Gino head casting in the mail.
- Last night, I trimmed the bust to fit my mannequin, and set off on re-proportioning the mannequin to Ian McDiarmid specs.
- Early next week, I should have my Emperor hands (they'll be unpainted).
I plan to create a step by step thread on finishing the bust on SWP just like I did with the Darth Maul for anyone interested in seeing it.
Whenever I hit a major update, I'll of course keep you posted.
Let me know what you think.
You don't know how long I've waited to take a pic like this.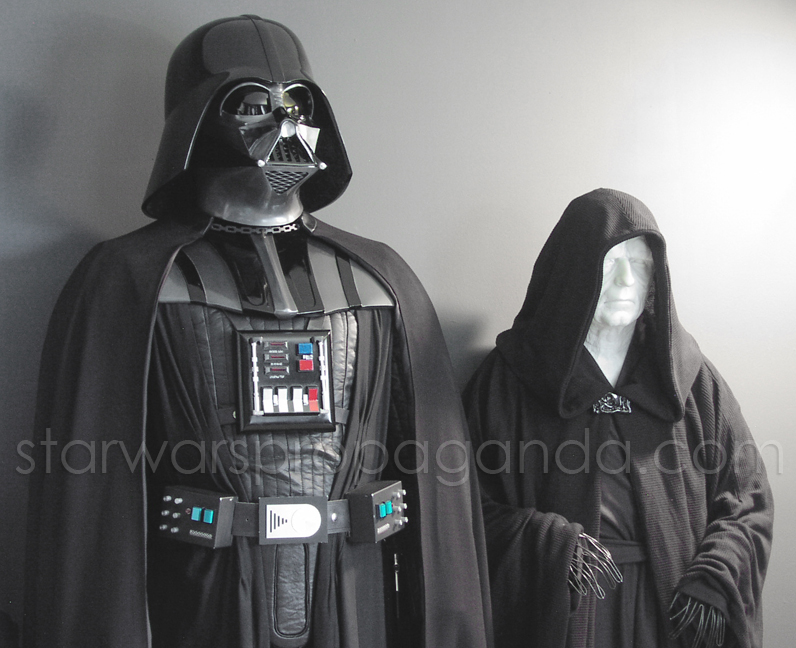 .
Last edited: