This limited run is the famous lightsaber hilt of QuRahn, lately acquired by Kyle Katarn. The Machine shop run will start on 17.03.2017 as planned.
The run is for an
empty
hilt as you see on the images. We can offer saber building services but that needs mutual agreements.
There will be SEVEN sabers, no reruns - we can say, the MAGNIFICENT SEVEN
Dimensions:
Length: 28,7 cm
Diameter: 42mm
Inner diameter: 32mm
Material
:
Aircraft grade aluminium
Parts
:
Main Hilt
End cap
Top shroud
Metal lower strip
Switch body ( Black - orange is the prototype on the picture )
Variations
:
Original colors - weathered ( as on the pictures )
Original colors
Natural Aluminium
Price
: $250 weathered / $225 original colored / $200 natural alu
ENDED
The images are about the first prototype.
>>> SABERS <<<
JoMammaSmurf *fully paid*
ODYJON *fully paid*
Machinimax *fully paid*
clancampbell *fully paid* -
DrJedi - *fully paid*
RoBee - *fully paid*
Kittspropshop *fully paid*
thrgk *fully paid*
ADDITIONAL INFO:

Concerning the recent member changes inthe workshop, we have to re-organize shipments. Until 4th nov, all empties will be confirmed and soon after that all of the remaining sabers.
Thank you for your patience.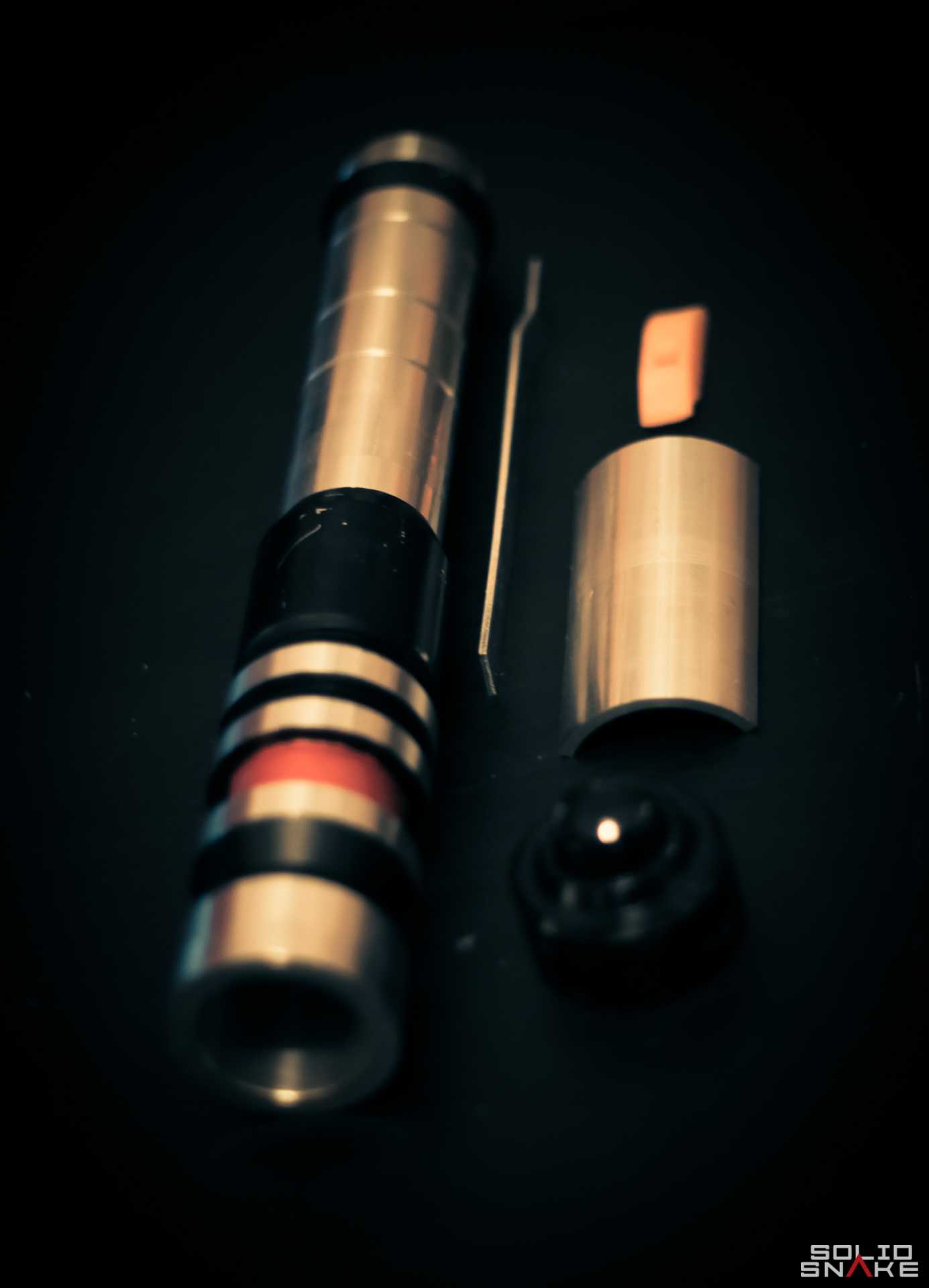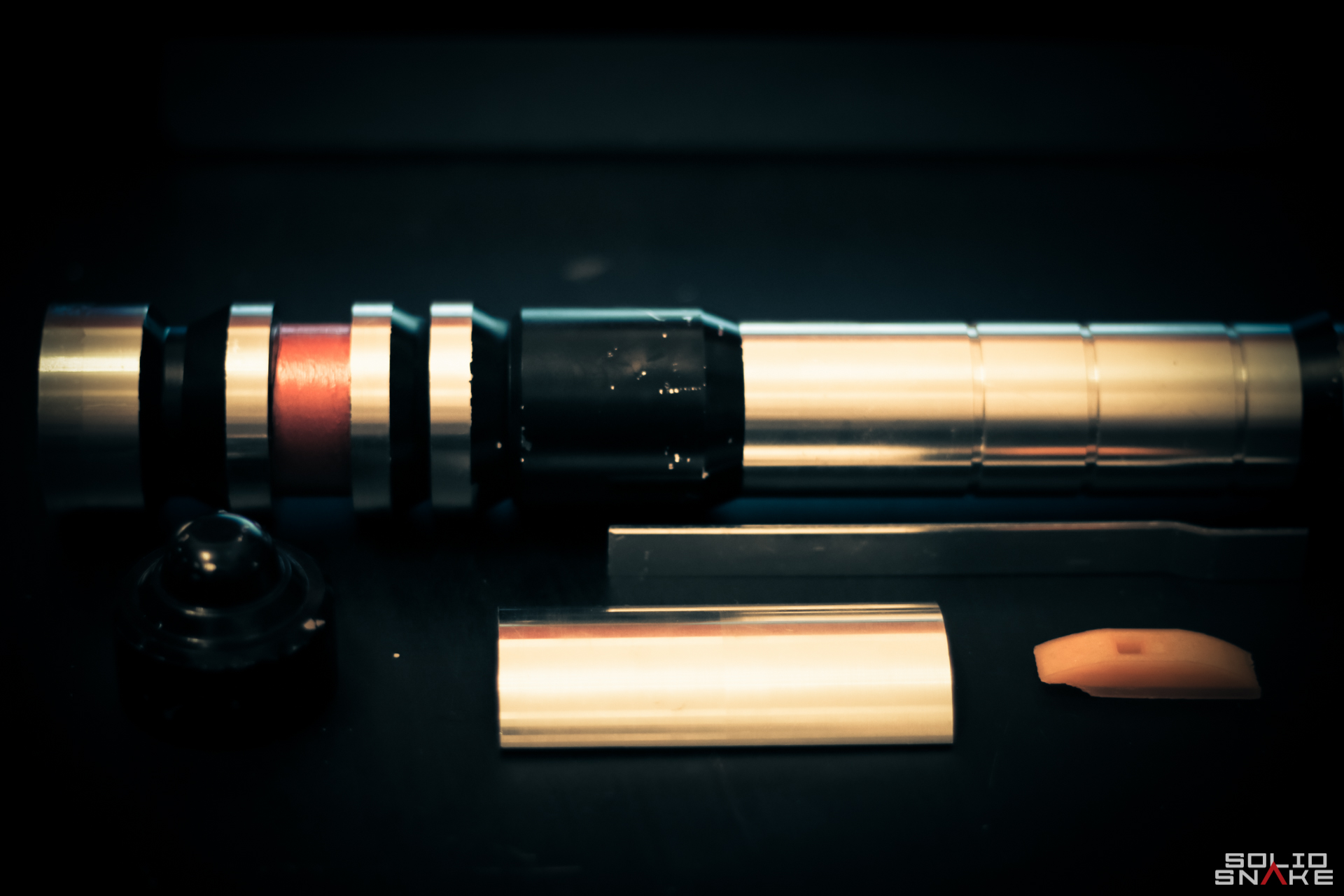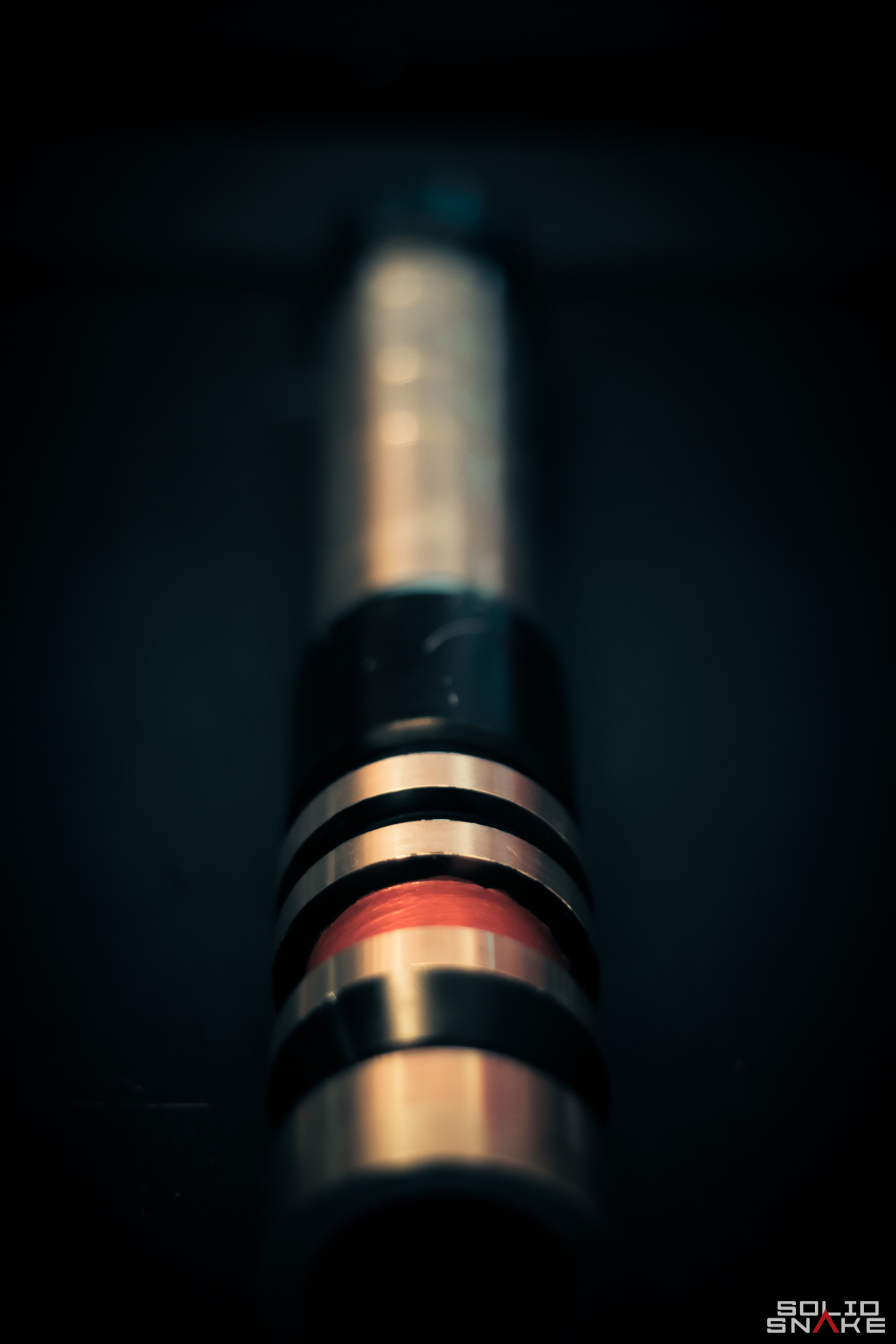 Last edited by a moderator: