Sr Member
RPF PREMIUM MEMBER
Also working the inner engine cores so that I can get on to mounting the engines to the fuselage/wings assembly. To do that I have to get all the lighting and wiring worked out, which means getting the cores pre-painted and so on.
The heat sinks fit beautifully into the Plastruct TB-28 tubing - perfect fit.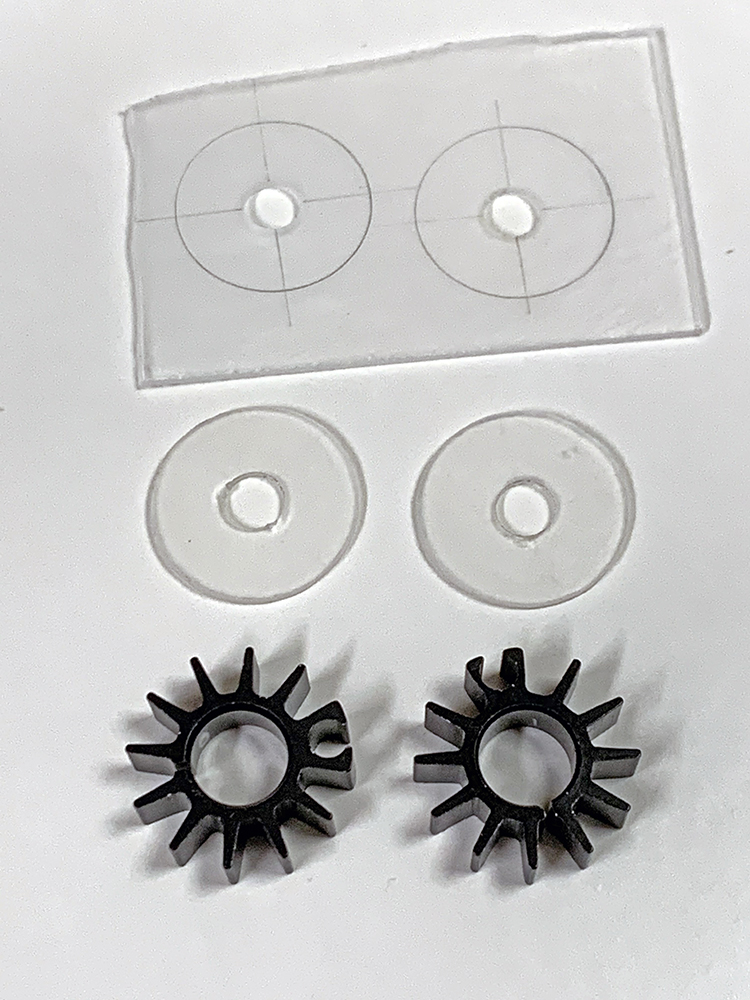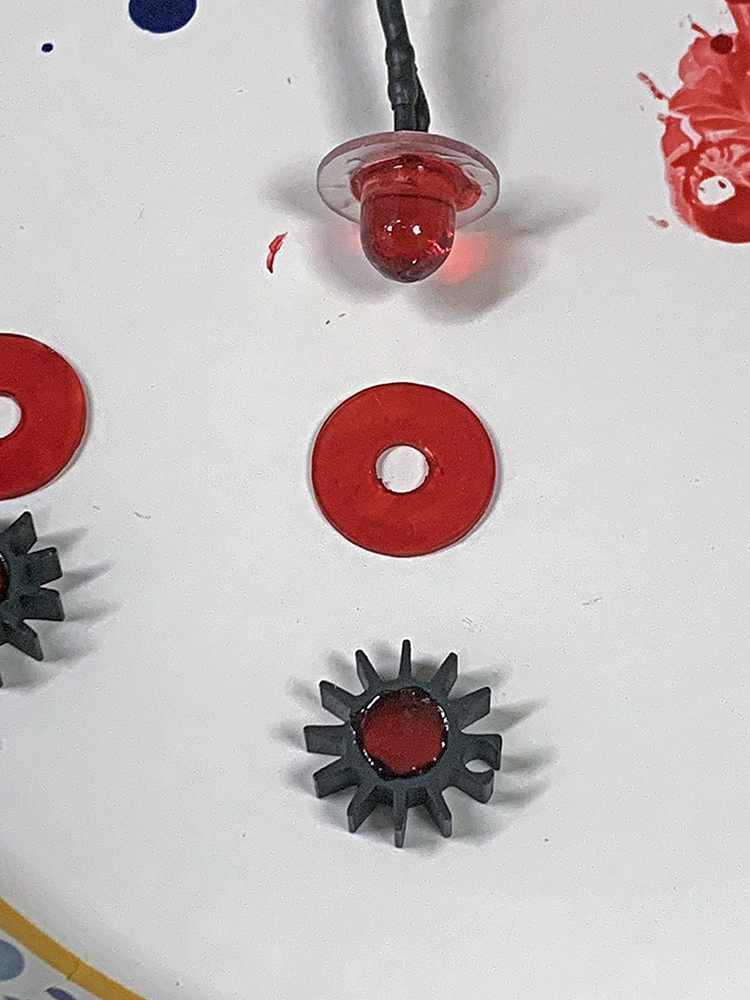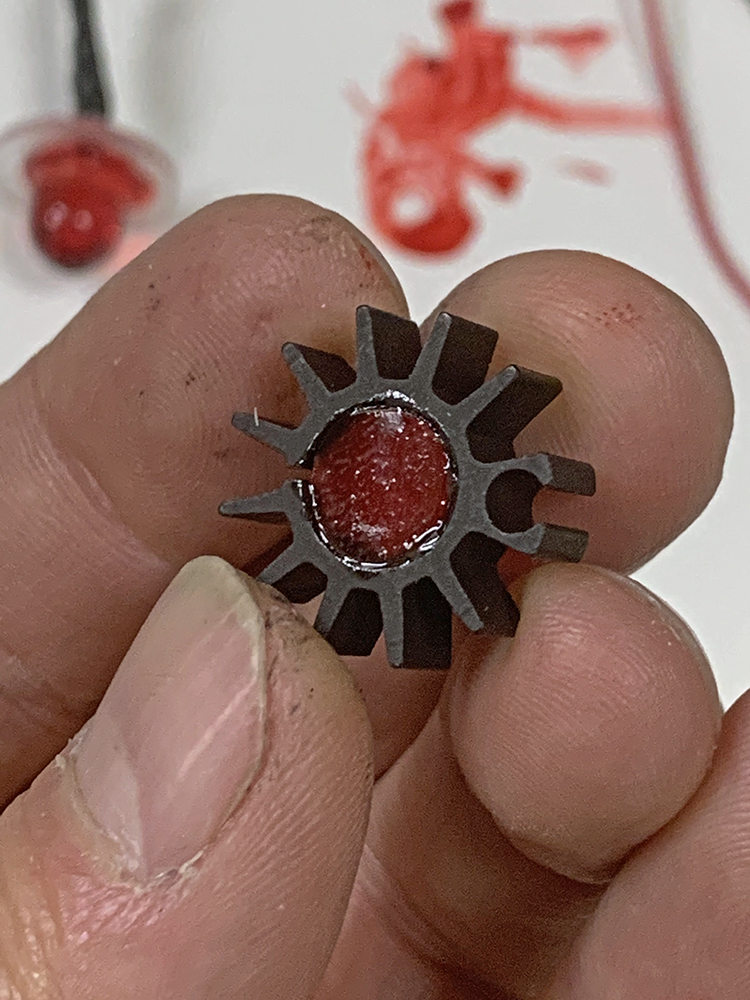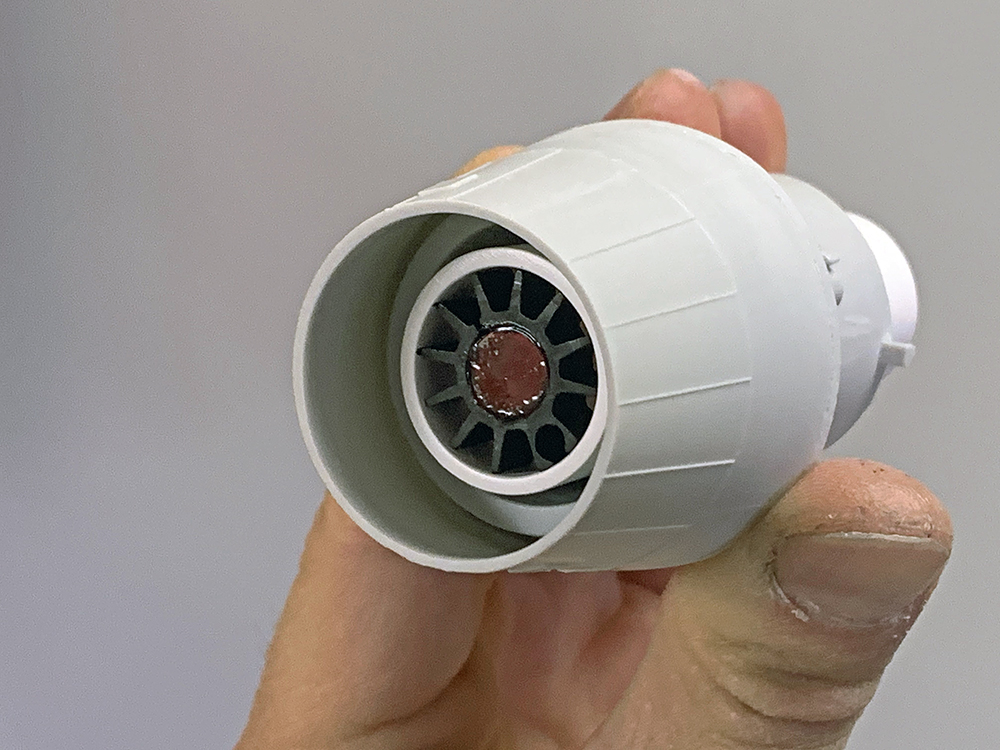 I had to go with the more pure deep red than I preferred for the engine light color - I was hoping to get a bit more of the magenta look as on screen by tinting the Tamiya transparent red with a little transparent blue, but the pigments mixed to a more dull brownish burgundy instead. So I went with the pure red.
The recessed areas of the engines are hard to get to painting-wise if you assemble the whole thing first. Plus, looking at the various reference photos of the actual Gold Leader model it's pretty obvious that they must have pre-painted at least a bit of those recessed areas before final assembly. So I'm following suit and trying to match the details as best I can. I'll touch up as I go, but at least for now I can proceed to get the nozzle assembly finished up...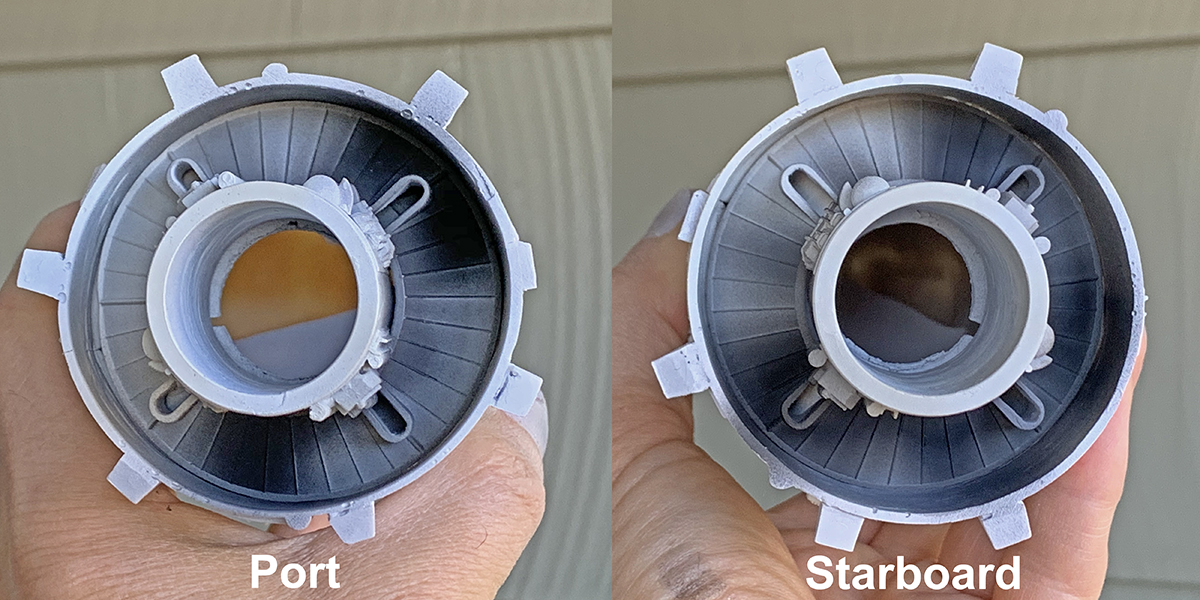 Dan