Master Member
RPF PREMIUM MEMBER
Never thought I'd see this day. I am now the proud owner of #01 Atlantean, #01 Father, and #20 Atlantean of the 20th Anniversary Editions of the Swords of Conan by Albion.
Real swords through and through. You could cut a small tree in half with the Atlantean. However, they are still in the realm of fantasy as far as weight is concerned as they all weigh about 7 1/2 pounds each. I've read that even the heaviest combat swords were on average 3 or 4 pounds. The Father's sword is a real treat to hold! The leather grip is perfect!
This has also been a an eye-opener as to how these swords are manufactured. Now that I have two Atlanteans to compare, I've been able to tell that
1) The signatures on the certificates are all stamped except for Jody Samson's.
2) There is nothing on the certificates to distinguish between the Atlantean & Father's.
3) The #1 Atlantean has more 'robust' bronze components and wider runes on the ricasso although I think the #20 is a 'prettier' sword overall.
4) The #1 is slightly longer, but this could be due to the fact that it is not sharpened and the #20 is.
5) The edition numbers are stamped on opposite sides between the two swords. They are also the inverse of each other. The #1's writing is dark and the #20's writing is light.
Here are some quick handheld photos: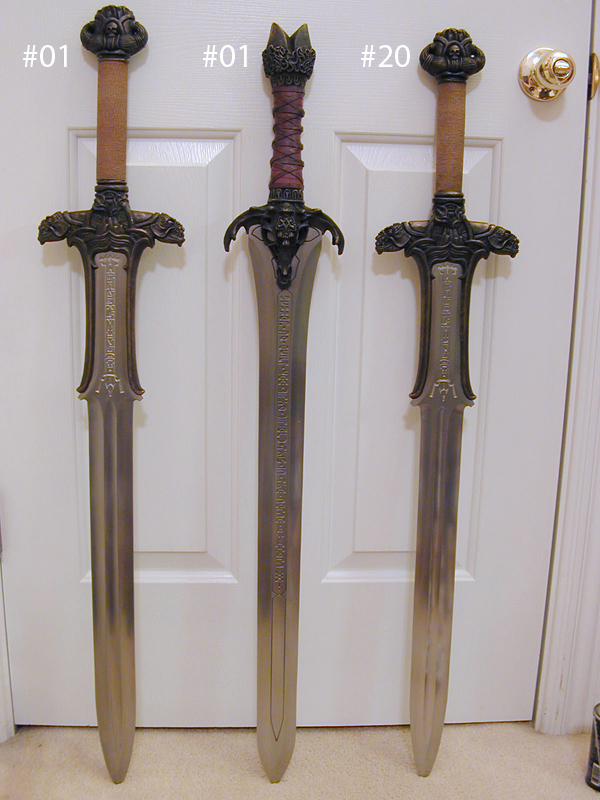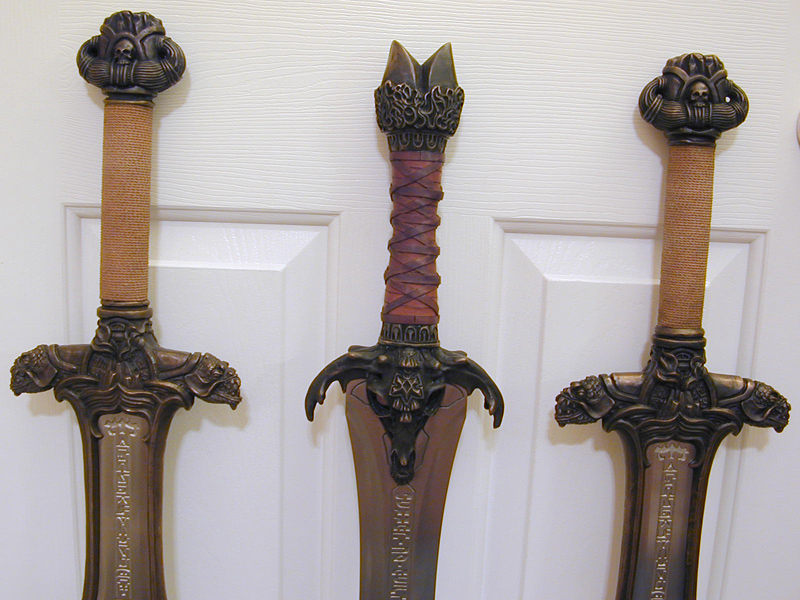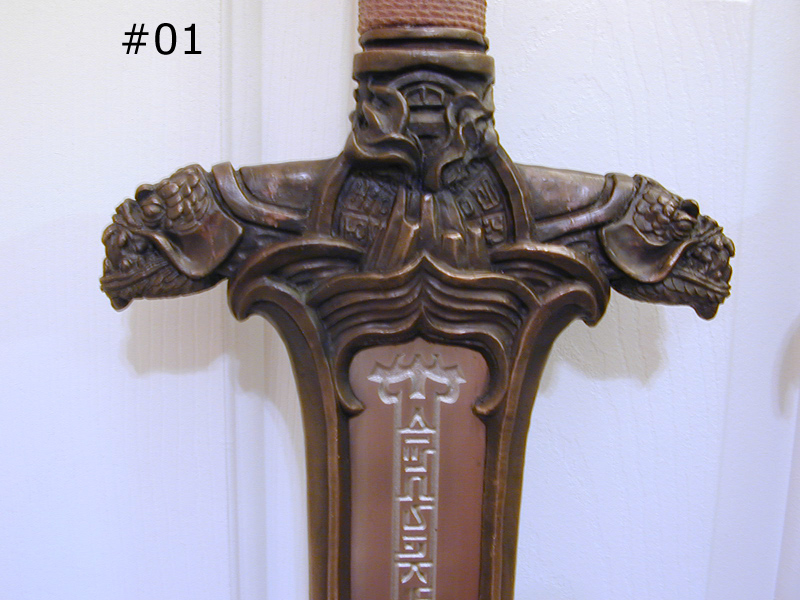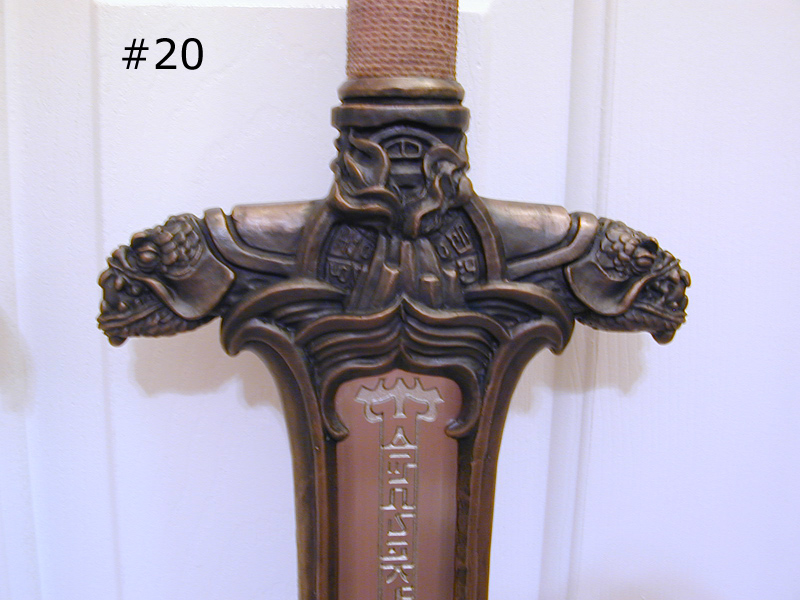 Last edited: