Chrono Trigger, one of my favorite games from the Super Nintendo. It turns 20 this year. So I thought it would be cool to make the crest of a sealed door that once done, will hang over my closet door.
While this is the perfect project for a 3D printer, that is something I don't have, or even know anyone with. I'm not good at symmetrical drawings and sanding things out so nicely...so to just put it on poster board and paint it best I can is fine for me.
Heres one of the doors in the game.
Here it is blown way up...super blocky and blurry.
I had to figure out how that would look drawn. So I did this quick sketch to get an idea.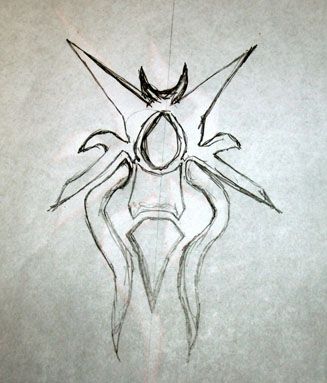 Then using the blown up picture, in photoshop I drew out one side to my liking. Copied and flipped it to get this.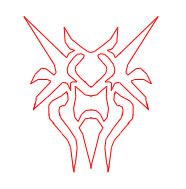 Printed half of that and traced it on the poster board.
Cut it out.
Added card board on the back to give it at least a bit of depth.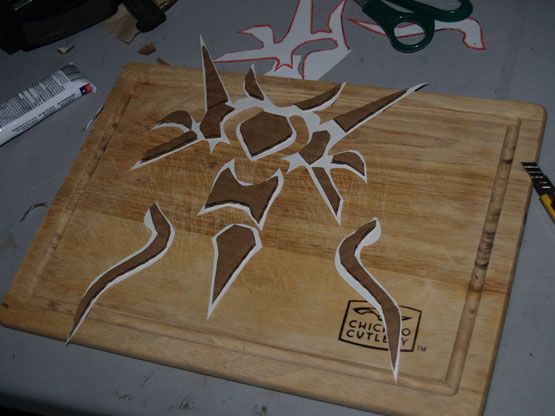 Made this background plate to glue it to and hang that on the door.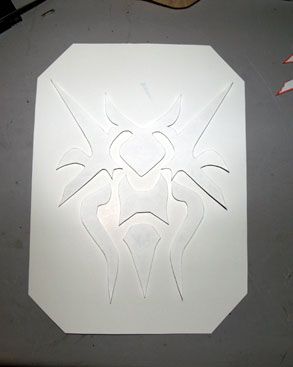 For now, here is what I have.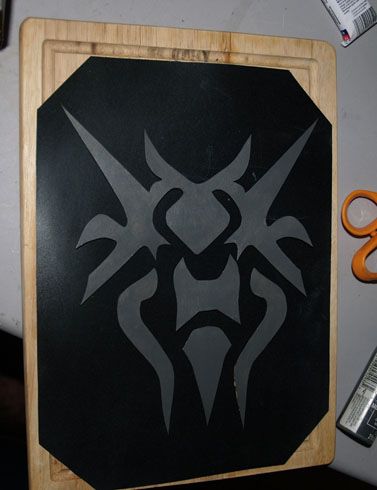 I need to paint the back black some more. The crest itself more shades of grey (pun not intended, but funny) Thinking of coating it softly with a bit of silver for more bang.
Wanted to try and get this done tonight, but its now past 3am, think I'll finish tomorrow.