Thought I would share my journey scratch building a 24th scale Flattery C-19 Undercutter. Also known as Toombs Merc ship from the movie Chronicles of Riddick. As far as I know there wasn't a physical filming model built for the movie. Other than a rough mockup possibly used to 3d scan a digital image (see below). Doing some research, I've noticed differences on the ship from scene to scene. Many effects houses worked on the film and added their own touch to the look of the ship within the scenes they created. The most detailed and best-looking version of the ship (I believe) is at the beginning of the movie with the hunt for Riddick on the Ice Planet UV6 (shots below). If I read correctly the Vfx for this segment of the movie was completed by ILM.
The mockup.
My intention is to build the main ship structure from 3mm High Impact Polystyrene (HIPS). As well as other pieces of styrene and kit parts. I've drawn up some quick and dirty plans and built a rough mockup out of Bluecore foam to check the general shape and scale (image below). The scale is more eyeball then scientific. I'm using a partially painted 1/24th scale F1/Y-Wing pilot figure to gauge the size (he's below). Total length should be about 20 inches.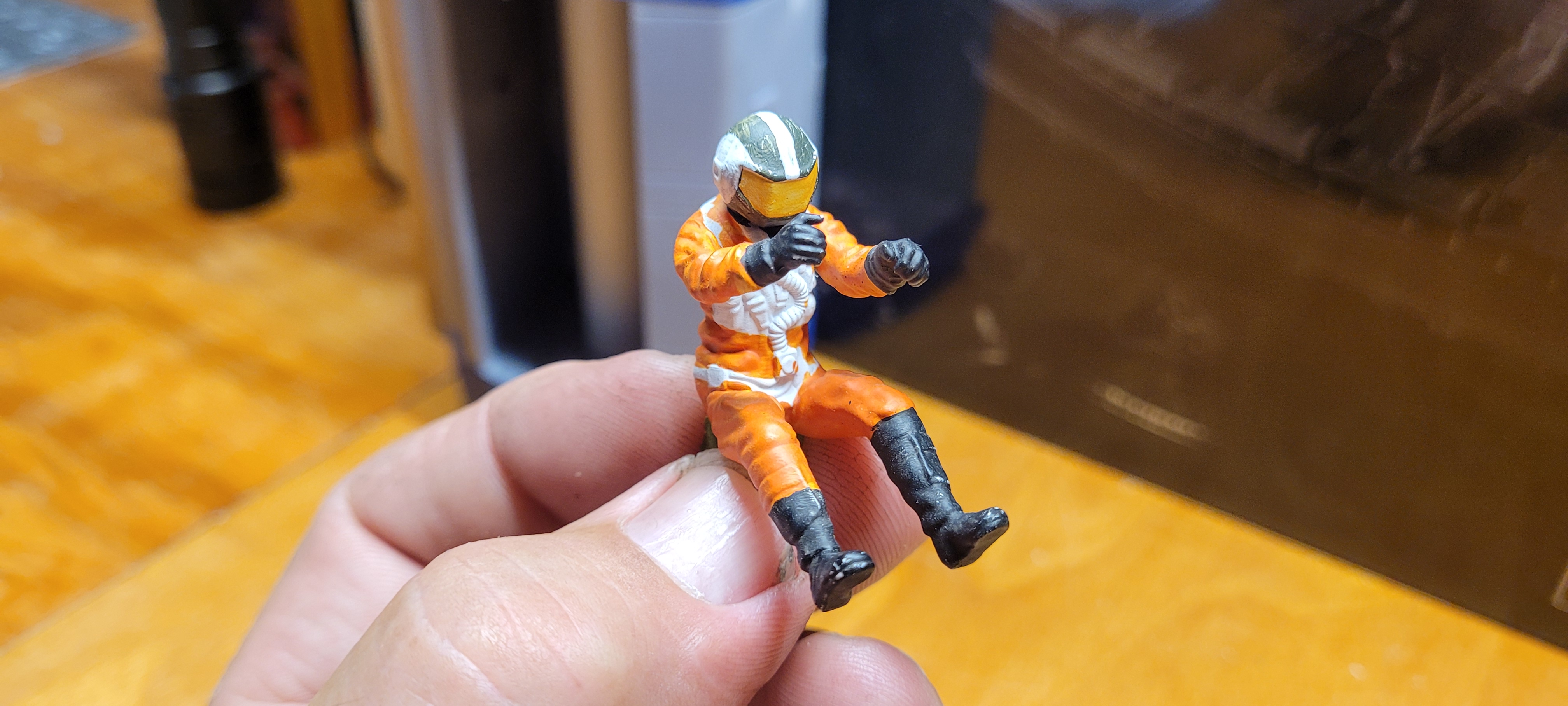 Next, I made up a couple patterns and cut out the upper and lower wings with the scroll saw. Used a file and a metal ruler to smooth out the shape. If you have never formed styrene with the edge of a metal ruler, please give it a try. It just carves and shapes the plastic with ease. I'll try to get some more posted soon.
Last edited: