Sr Member
RPF PREMIUM MEMBER
I have wanted something from Back to the Future for a while now to add to my collection and came across a model for a Mr. Fusion. Although the top coffee grinder portion does do come up on eBay from time to time, a full scale 1:1 would not fit in any of my display cases. So, I decided to scale it back to 75% and print it. Plus, even though it would be much more accurate I didn't want to pay $100 - $200 for a used coffee grinder. Sometimes I am into accuracy but for this, I am making it my own which will include opaque windows so that I can light it blue from the inside.
I will probably build some kind of base for it and create a tag with Mr. Fusion on it, but for now, here are the parts I have done so far. And yes, the colors are way off... I just started with some PLA that I had a lot of extra of, including this very bright yellow:
Base: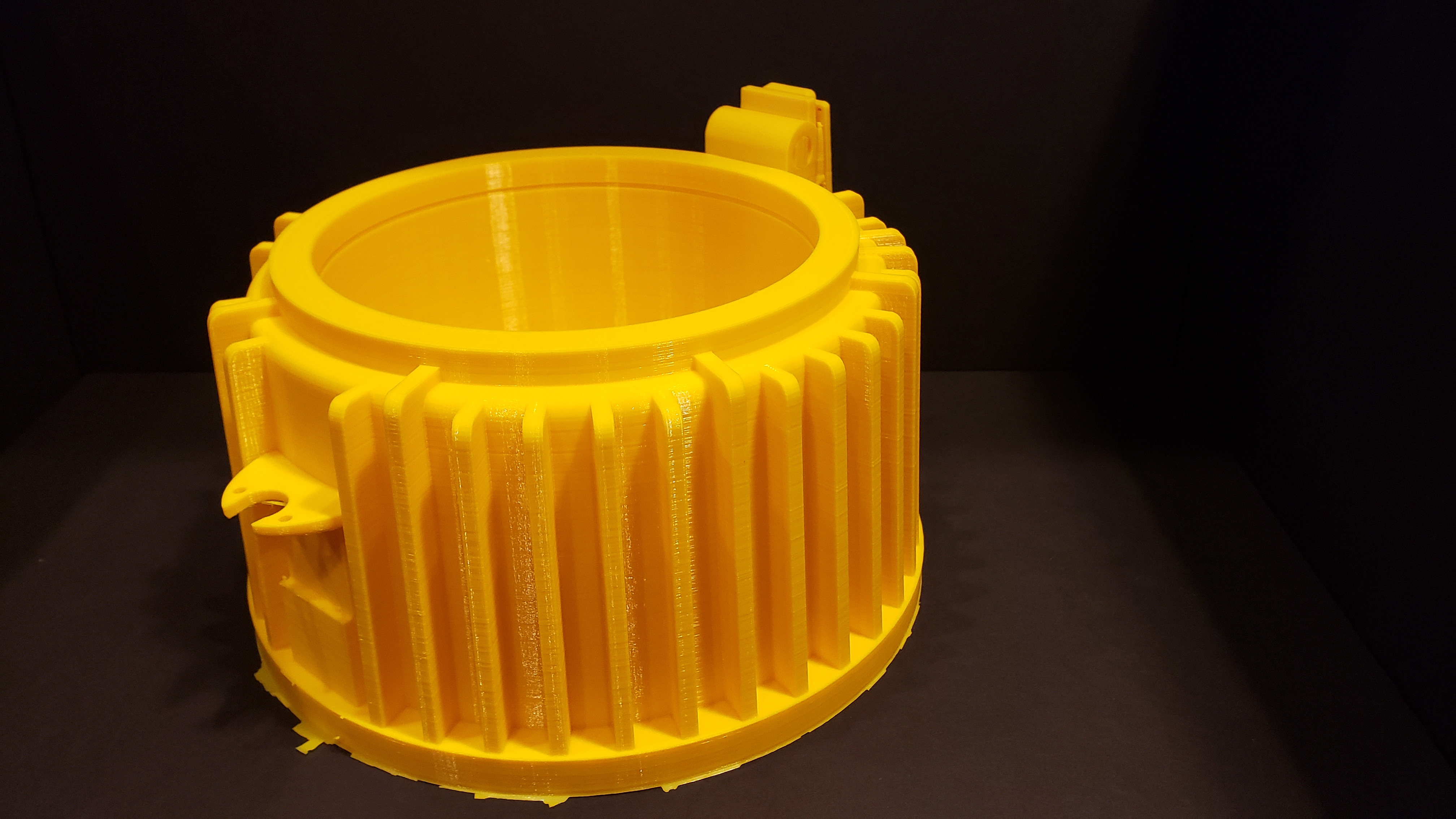 Middle section and "coffee grinder"
The top is pretty easy to smooth out, but I hate sanding so I will probably resin coat the bottom portions but I am not 100% sure on that yet. I may print some very scaled-down parts for testing.
I forgot to print some of the latches and buttons at 75% so here are some full-sized parts that need to be scaled down and re-printed: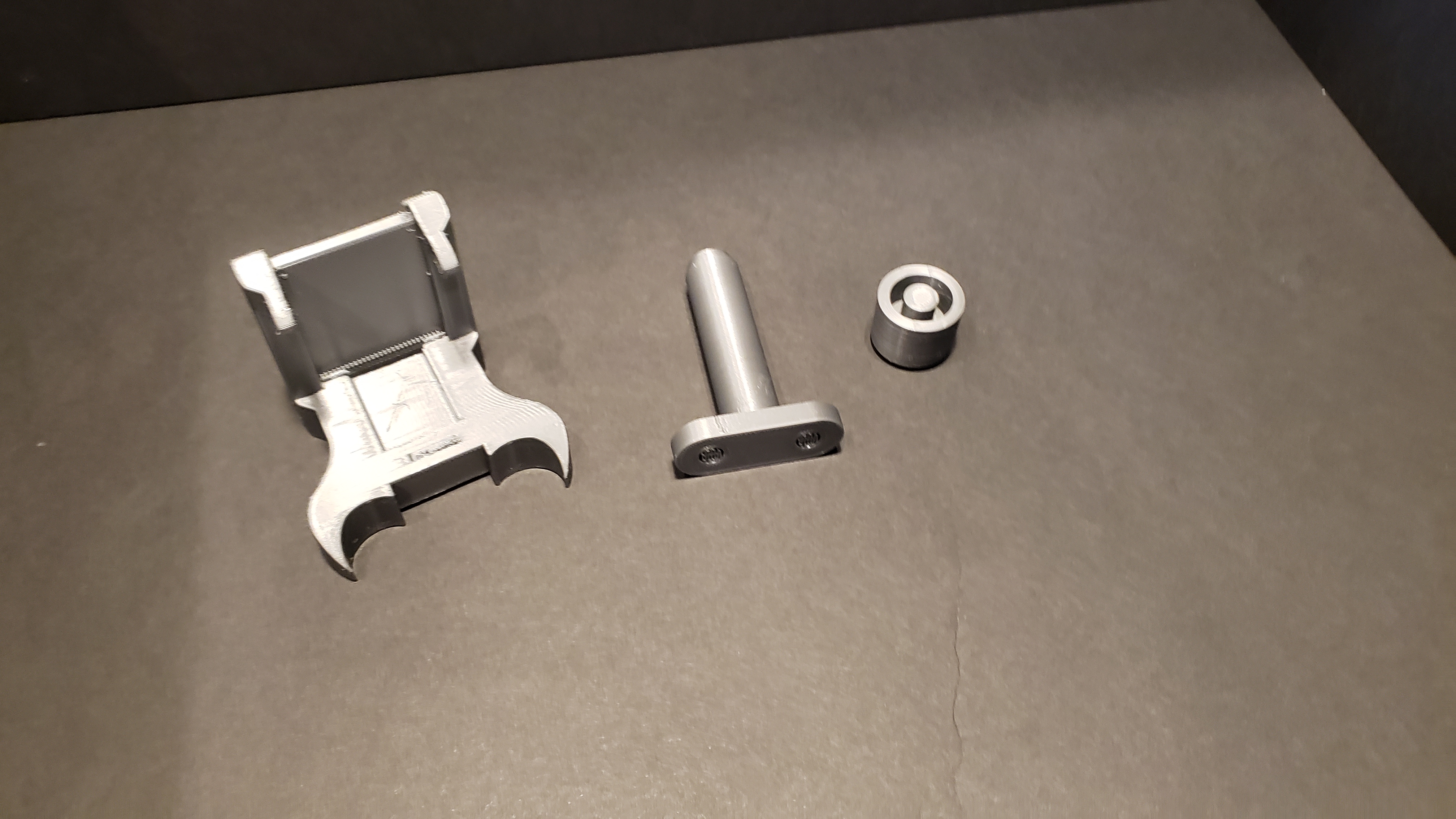 Here it is fully assembled for now. I am waiting for a textured PETG compatible bed to show up so that I can attempt the 'clear' parts next.