Sr Member
RPF PREMIUM MEMBER
For the sake of organization, I've decided to make a thread for this build that's separate from the "Deep Dive" thread that I posted on the screen-used prop earlier today. Here's that thread, if you'd like some background information on the Han ANH droid caller/Kobolds and Linhofs in general, as well as an explanation as to why I'm making some moves here that might deviate from the norm:
Deep Dive: Han ANH Droid Caller (Kobold vs. Linhof)
As I recently stood back and looked at my modest prop collection, I realized that I've subconsciously chosen to replicate props not only exclusively from ANH, but more specifically props that made their initial appearance on Tattooine, in the first hour of the franchise! This makes sense, as Tattooine is probably my favorite of the in-world OT locations and hey, why not start at the beginning? My next prop will be in keeping with that rule, and is something that I've wanted to replicate for a very long time ...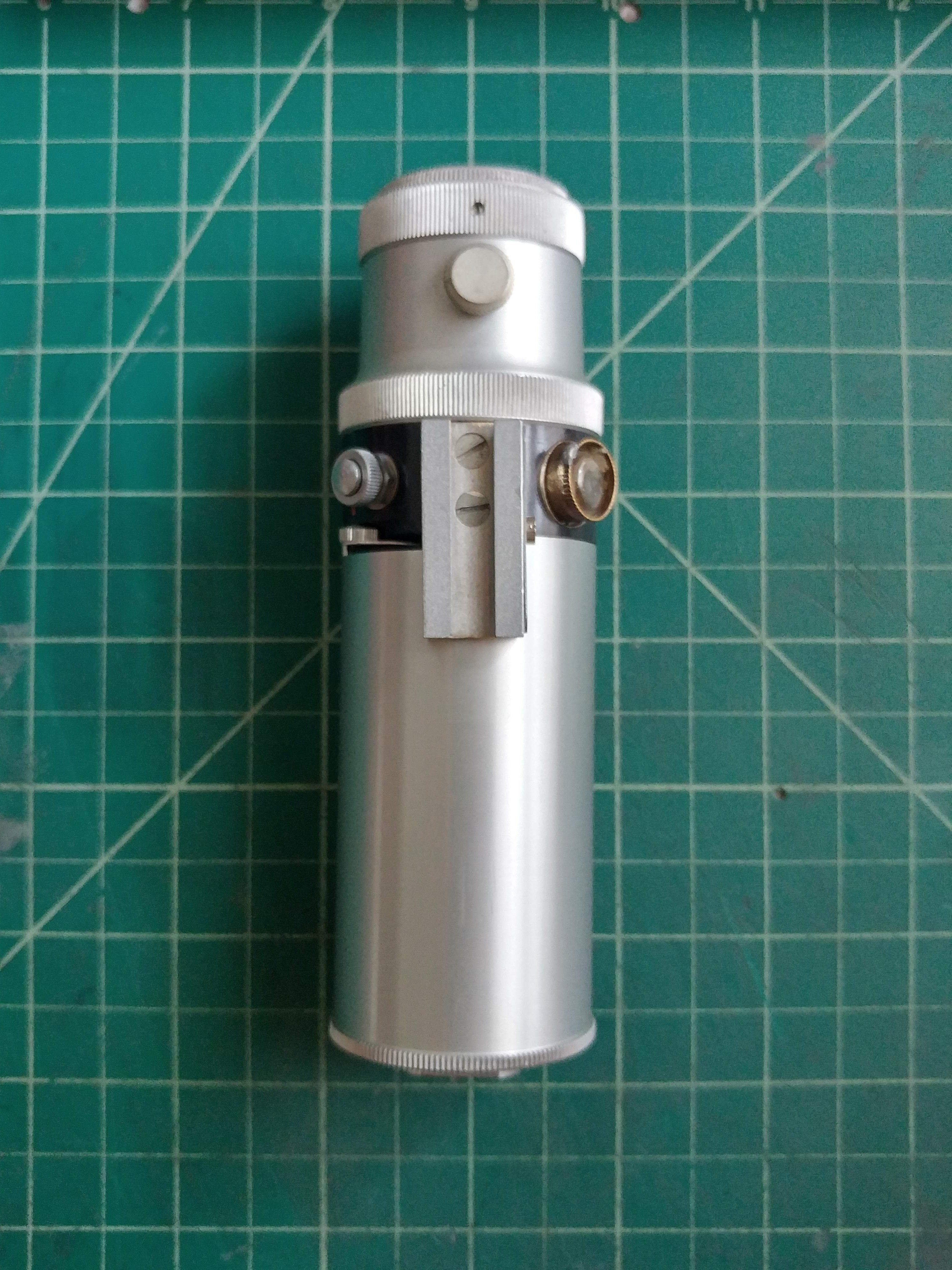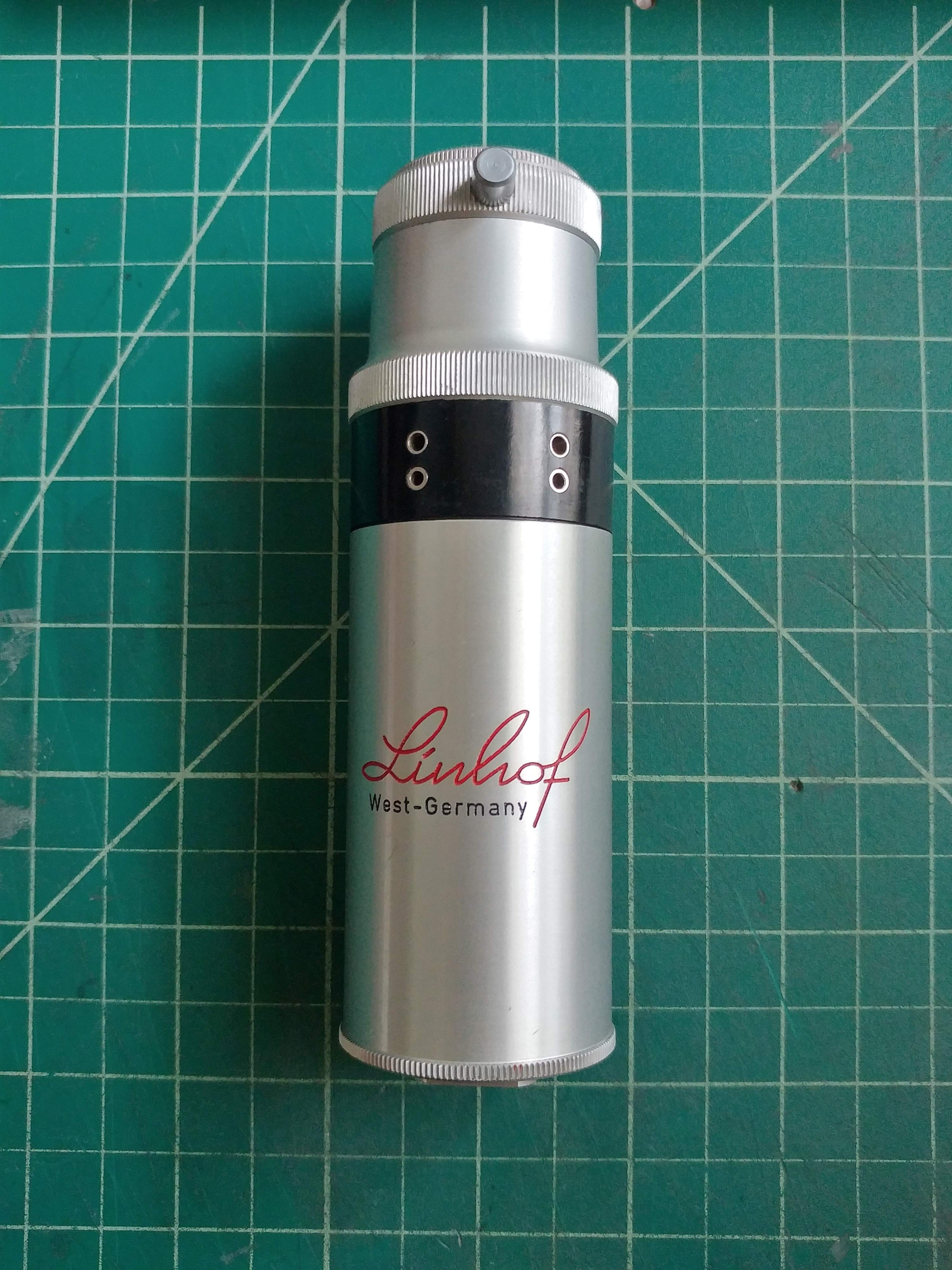 I picked up this vintage Linhof flash a few months back for a veritable steal, considering the insane prices of Kobolds and even these Linhofs these days. I'll just say, this one went for about what I would have expected to pay for a Kobold when I first started doing this about 6 years ago. I had been kicking myself for not taking the plunge back then, but patience can pay off!
In the sale photos, the reflector was still mounted to the flash so I couldn't tell if it had the coveted clip for an ESB saber (with accurate screw placement) but after doing some quick research, I deduced that it almost certainly did. Still, my heart was pounding when it finally arrived and I slid that reflector off!
As of right now, I have no intention of removing the clip, as I don't have a spare Graflex to build out an ESB saber, though that
may
change if I ever get lucky on another Graflex. If so,
roygilsing
makes a beautiful Kobold clip that I could throw on this guy.
As I inspected my flash and pored over the best reference material I could find, I realized that this Linhof is actually
very
well-suited for the Han ANH droid caller. There were at least three variations of the droid caller used in ANH alone (Han, Luke, Jawa) but there are variations of this flash with subtly different features, and this one is just best-suited to a Han. For a thorough explanation of why, check out the "Deep Dive" thread that I linked at the top of this post. This build thread is intended to show just the methods behind the mods I've made, not the reasoning.
Here's a great look at the screen-used Han ANH droid caller, courtesy of
lonepigeon
at "Parts of Star Wars" to reference the following mods: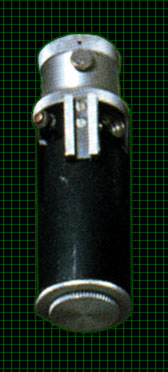 1) Removing the Insert at the Top:
Though not visible in the above reference photo, it's apparent from tons of other reference that the piece below that's inserted into the top half has been removed from Han's droid caller:
Here's a screen grab from the Disney+ 4K version that clearly shows the lack of this piece:
To remove the piece, you have to loosen the two set screws pictured below. I had to bust out my precision screwdriver kit to get that little guy ... reminds me of my Macro days!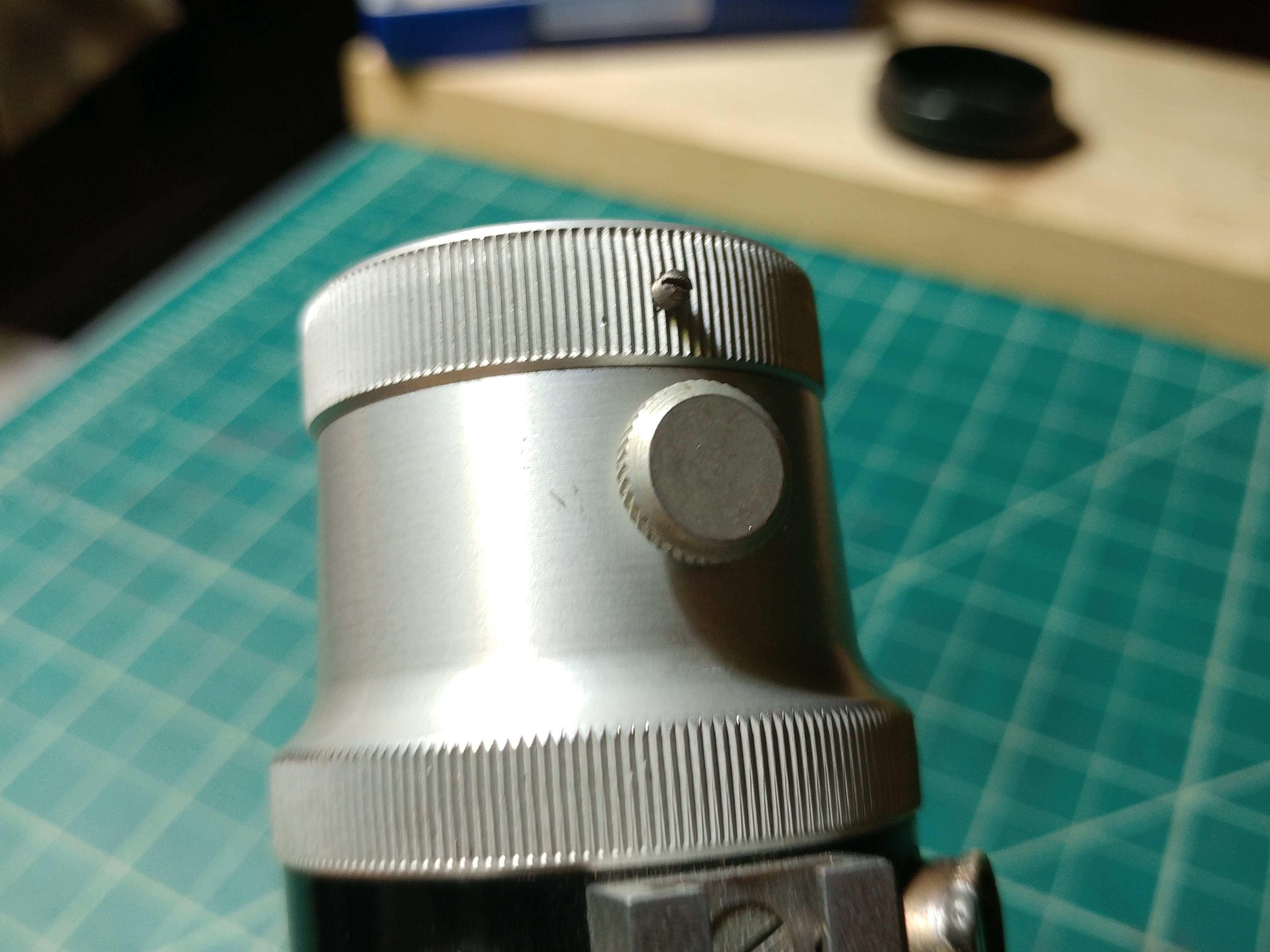 Once that's done just give the piece a twist and it should pop out:
Here's what's left. I made sure to put both set screws back in. Looks right!
2) Removing the Bulb Assembly: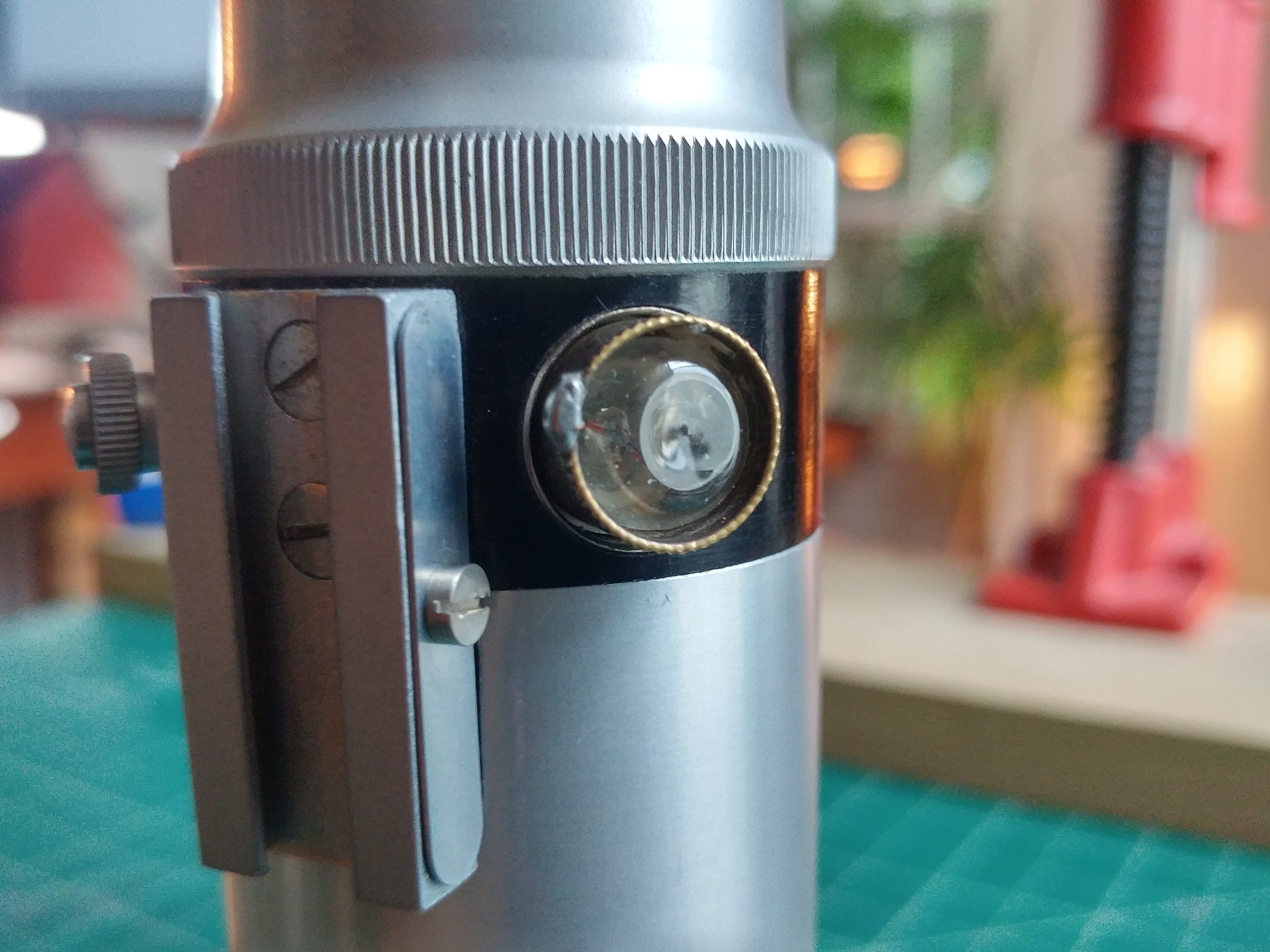 This was a bummer because I love the look of the bulb, but I'm going for accuracy here. See "Exhibit E" of my deep dive thread for what I consider to be clear reference that this bulb was missing. It's as simple as giving it a few counter-clockwise turns and it's out. This (as well as the removed top piece) will be kept safely with all of the beloved greeblies that come off of my builds, should I want to reconfigure this flash to its original state one day, or even better, should it pop up on some other OT prop!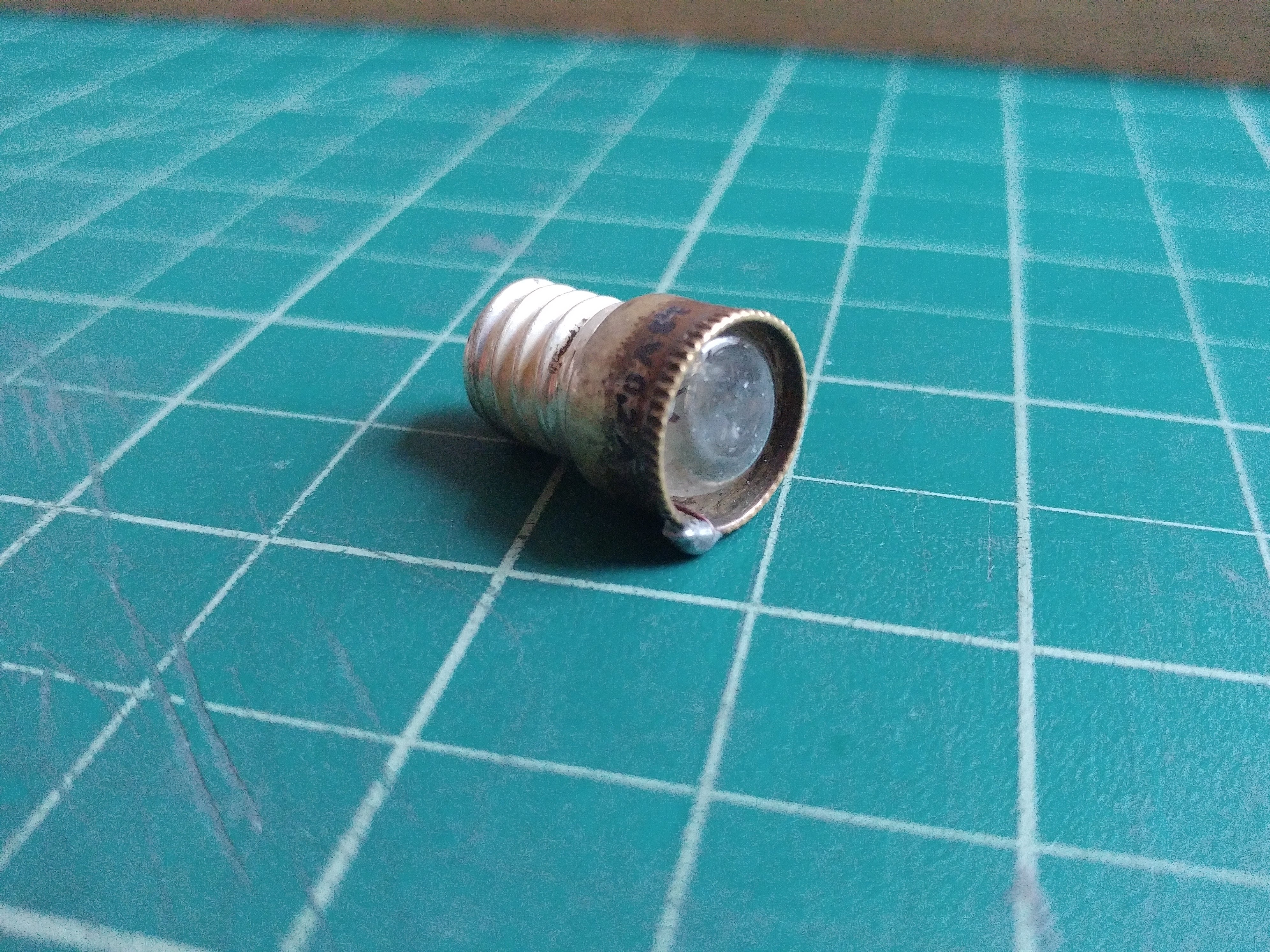 That's it for tonight, stay tuned for details on how I dressed the bottom of the flash to match the screen-used prop, and eventually what I believe to be the final step of this quick build ... painting the lower tube!
Last edited: