Hello there! Captain Glasses here.
Last time, I presented my first EVA foam build of a Purge Trooper. Now I am here to showcase a project I've been working on:
the
DC-15A Blaster Rifle!
Before people ask, "Didn't you build the same rifle in your last post?", why yes I did. However, this is a current build made for a commission. One of my friends was impressed by my prop work and tasked me to make a movie/screen-accurate version seen in ATOC and ROTS. Not only was I excited to take on a commission, but also, I get a chance to improve where my initial prop faltered.
I'll be posting more updates on the prop so everyone can see my progress. But for now, let's begin the process!
Instead of focusing on one model seen in Battlefront 2 (2017), I focused more on the visual guides and screenshots from the movie to better understand the size, details, and paint applications. The construction after that was pretty straightforward.
EVA foam
pieces for the base, handle, sights, and stock. I used
6mm craft foam
for the barrel pieces and grip,
2mm craft foam
for the body, handle, and front sight details, and
cardboard tubing
for the stock attachment,grip, and barrel. The only new material I used was an
empty plastic tube inside a pen
. Those made up for the "flip up" sights seen on the top of the rifle's body. Simple
hot glue sticks
as the adhesive to bind everything together. Also, I made sure to put foam inserts in the cardboard tubing to ensure sturdiness and maintain it's shape.
Eventually I plan to make some minor adjustments to the blaster before sending it off to my friend.
Here's some photos of my progress and comparison to my previous build: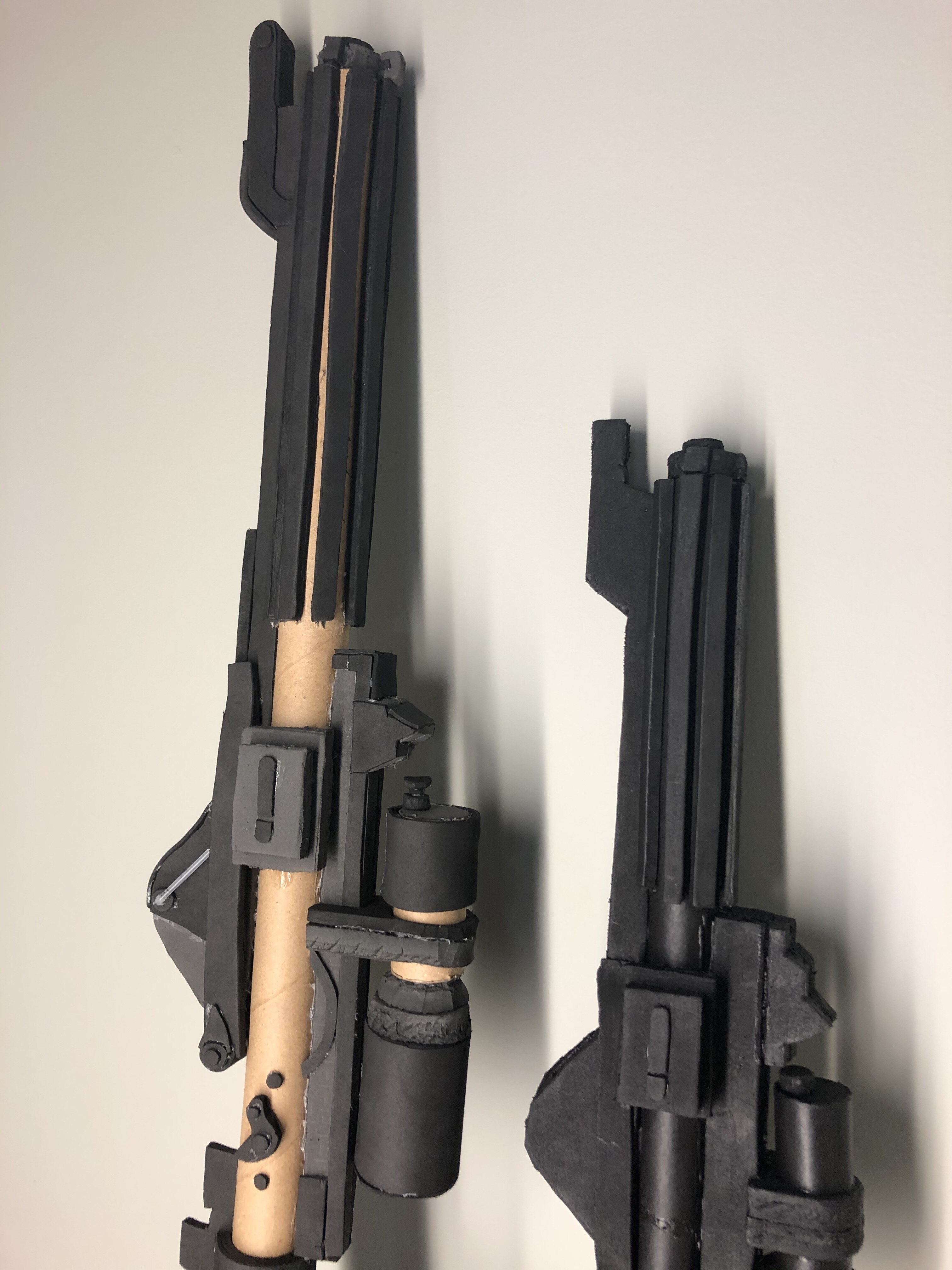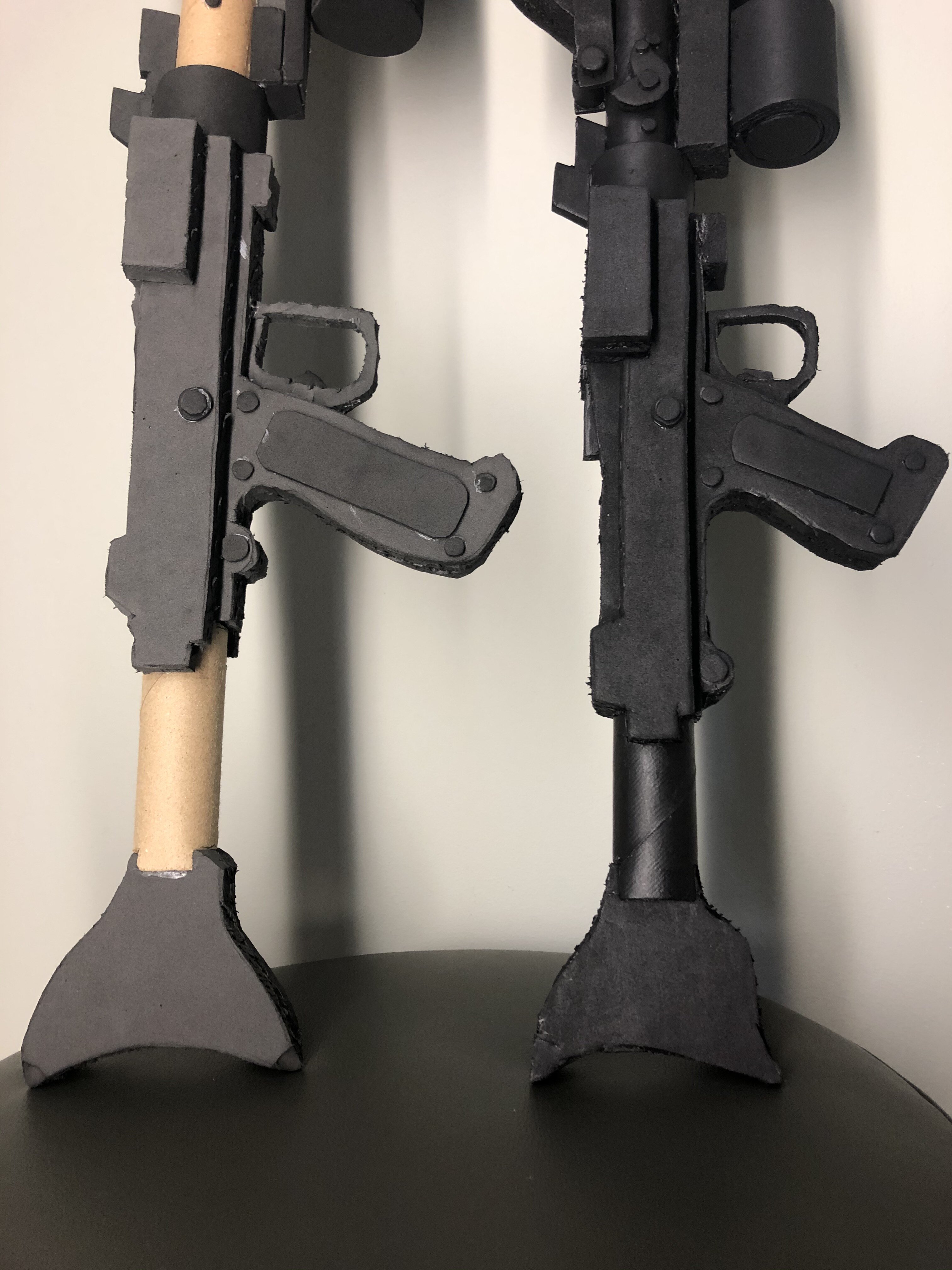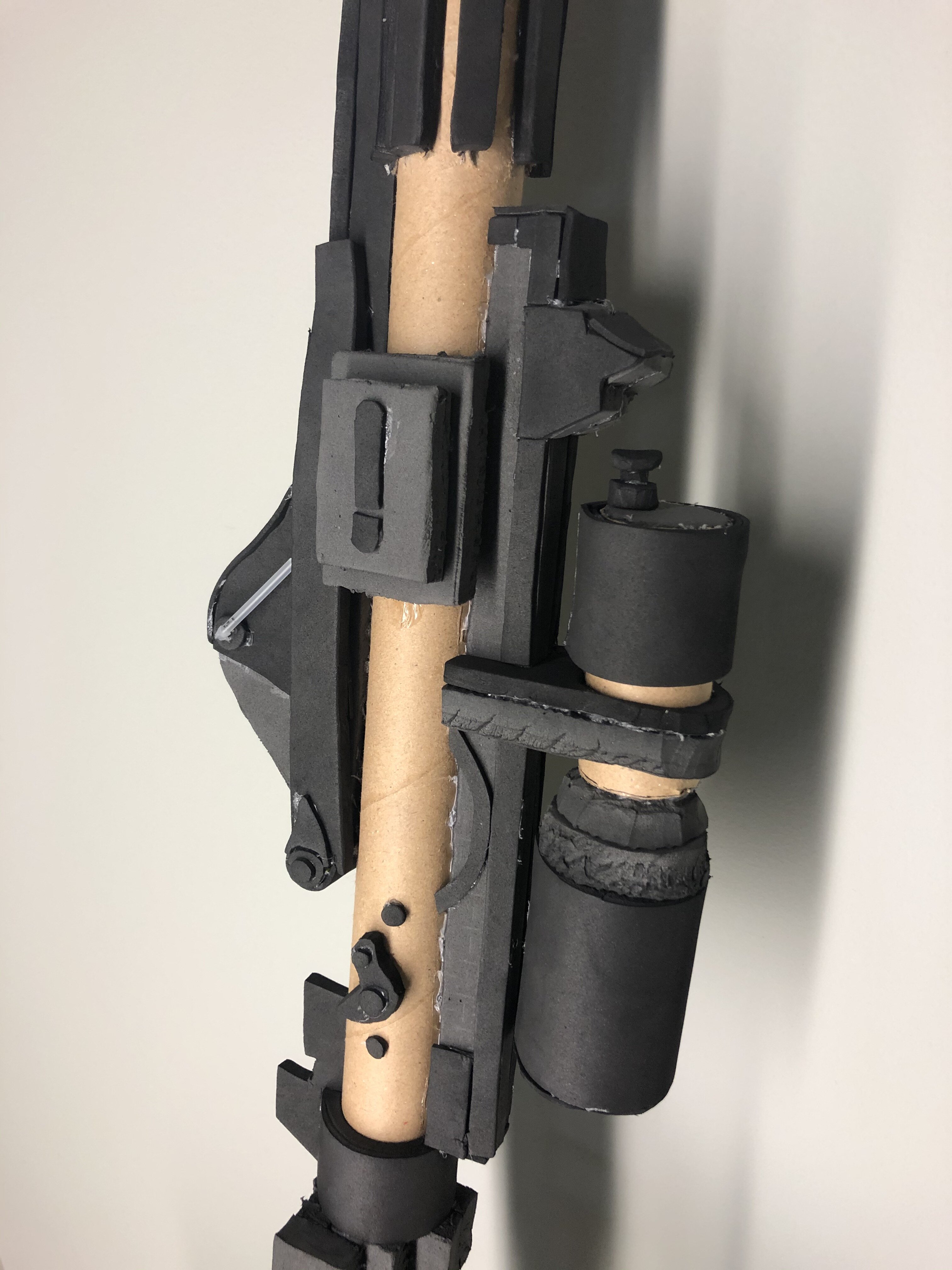 Feel free to comment and critique. I appreciate any constructive feedback for future projects and commissions.
Stay tuned for updates on the build! But until then, may the force be with you!