Sorry for the LONG absence! We completed the costume on time, packed it into a 4'x8' U-haul trailer, drove it 2,000 miles from TN to CA and competed in the Blizzcon Costume Contest on my son's 18th Birthday. And WON their top category prize for Large Fabrication!!!!
**The video is a bit clippy, but it's the only video I've found of the top five category part of the presentation**
We also got the honor of heading to Blizzard HQ to take an pic next to their icon statue!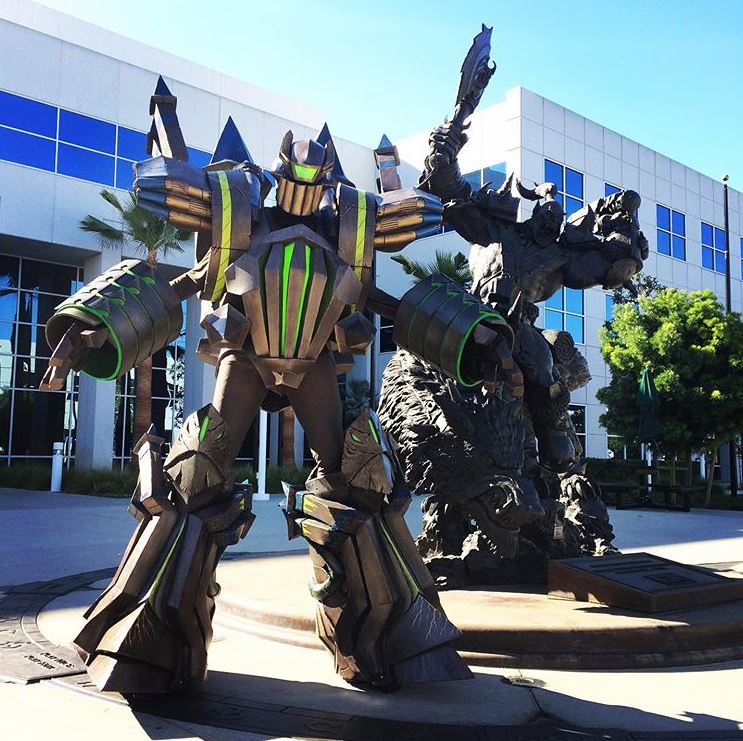 pic by:
TripdWyr