I began serious costume building in part because my oldest kiddo is a 'witching-hour baby'. He was born 4 minutes after midnight on Halloween. That means that Halloween and Birthday Parties overlapped and costumes are always involved in celebrating Tino.

My son turns 18 on Nov 1st 2019. And since he's a MASSIVE fan of World of Warcraft, I've agreed to take him to his first Blizzcon (Nov 2-3). For this trip, I'd very much like to build a nice showpiece that he can wear. And as a fan of big robots, I was drawn to the Fel Reaver. This mountainous NPC has terrified a generation of WoW player as it stomps around the Hellfire Peninsula sneaking up and crushing many a hero without warning!
I've downloaded the 3D model for this bad-boy and am currently working in Blender to break it into parts that I can use for Pepakura (to get the scale right). I'll post progress as I go, but I'm excited enough about this build that I had to share!
Wish me luck!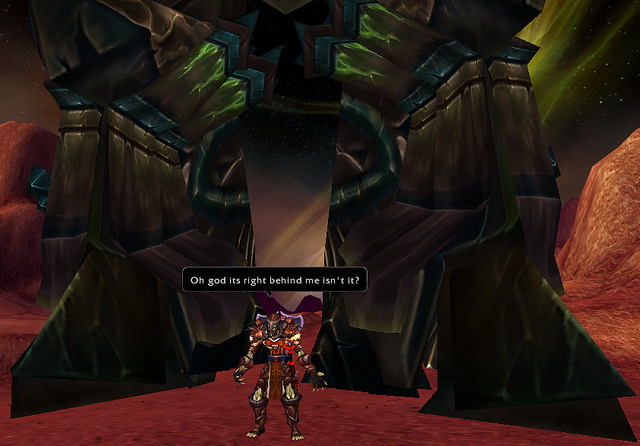 Last edited: