With any luck something like this will turn into the bio for my "hopeful" elder costume. Using Predatrhuntr's AVPR template I roughed out this side profile.
Heres the full template. I started roughing in the front profile but it gives the general idea. Ill post more as I work on it.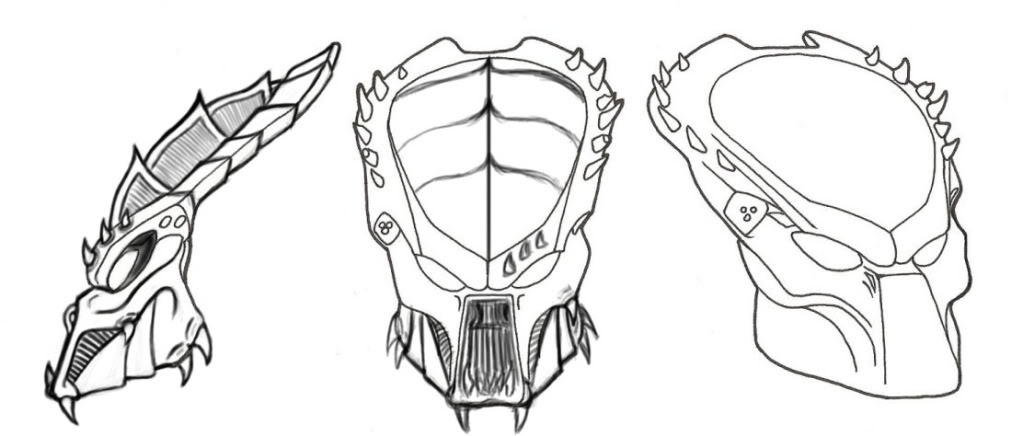 Small story for my elder, hes a beast master. He tends to the creatures that his clan captures whether breaking them into beasts of burden or conditioning them for hunting (or being hunted
) He'll have furs and his cape, spear and a whip etc. Since my sculpting skills are neglegible (read : i dont have any) ill probably have to get this custom made. C&C encouraged. This is my first time ever drawing a non traditional bio.