thanks guys!
hey guys
Well, the cursed COVID continues and so does this build. Over 2 years now and lots more to do. I've slowed down a bit lately due to other things on the go but there is some progress - probably not as much as you'd like. but there is some
I spent a few hours on the dome thing on the bottom and I am pretty happy with how it's come out (one 1 side anyway - haven't done the other yet). I've added stuff to the man hull plates and now I'm concentrating on the raise edges along the center of the ship. I'm going to do concentrated pockets of details here and there but lessen it as I work outward
You can see the difference in the 2 sides one of the overall shots. It's pretty bare on the right and not so much on the left. As I say frequently, I need to be careful not to loose the sheer size of it with too much detail. From afar, and under paint, it'll look a lot less busy but up close is where the time spent on this will come through.
Anyway, enough words, you came to see pics, so here's my latest update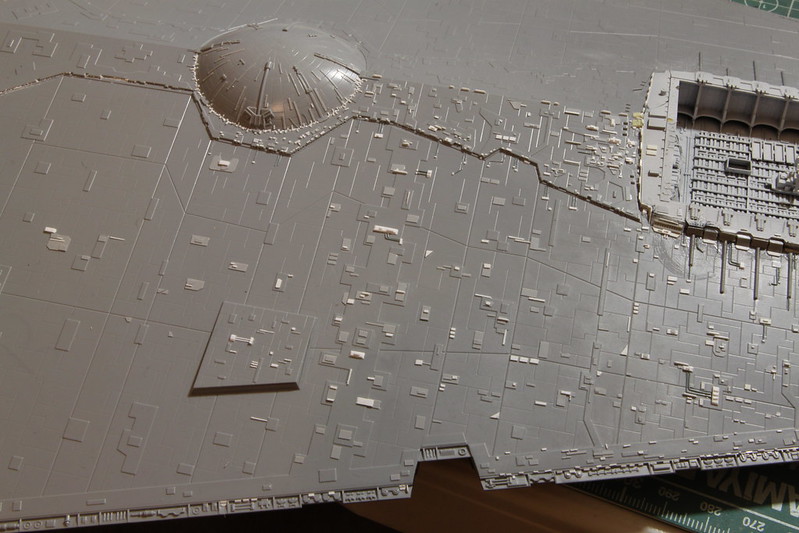 Looks like I need to fix a couple of sprue pipe too: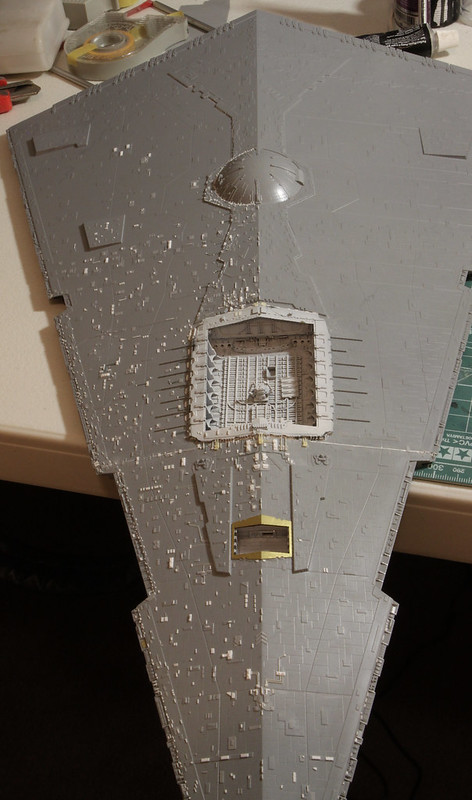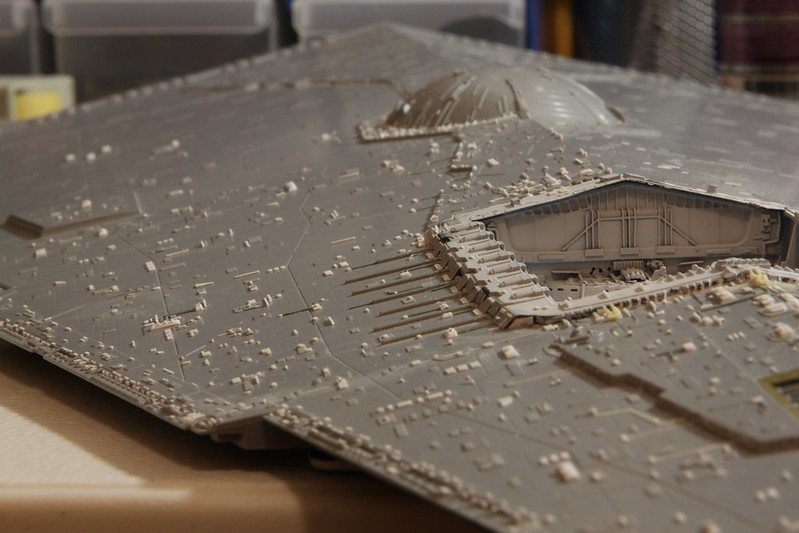 Anyways, that's all I have sorry. Sorry for the yellowish photos but I couldn't be bothered getting the light tent set up tonight, but next time, I'll hopefully have better quality photos
As always, thanks for stopping by and having a look!
Stay safe and I'll catch you round the boards
Si