Greetings everyone
I have been a bit reluctant to put up a build thread here for a while now because I see a fair few names here that frequent other sites and I keep thinking that no one wants to see yet another thread, but I've very recently rediscovered this site and have seen some great builds here (Invar and Guns Akimbo), and I'd like to share my work with other likeminded builders. My work is not as tidy as the others though - especially the pipe work at the rear.
As usual, I have elected not to try and replicate any of the studio models and have gone down my own path with the addition of details that I think look good. I realise to some that's heresy so sorry to you in advance.
I started this in August last year and have been slowly plugging away at it since then on an on/off basis.
I am using the Falcon 3D printed hangar bay, engine bells and garbage chute as well as the Greenstrawberry PE hangar set for AM parts, but that's all. The rest is the usual styrene strips and ships bits - most of which I am using resin casts of because it's cheaper than spending $18 a go for parts.
There's a lot of pics to catch up on so I'll try break it down to smaller segments pictorially.
So, starting with the engine block, I have elected to do things a little bit differently and I added some small inserts to the side bits for interest. The sad thing is you can't actually see them now that the bells are on - but I know they're there and now, so do you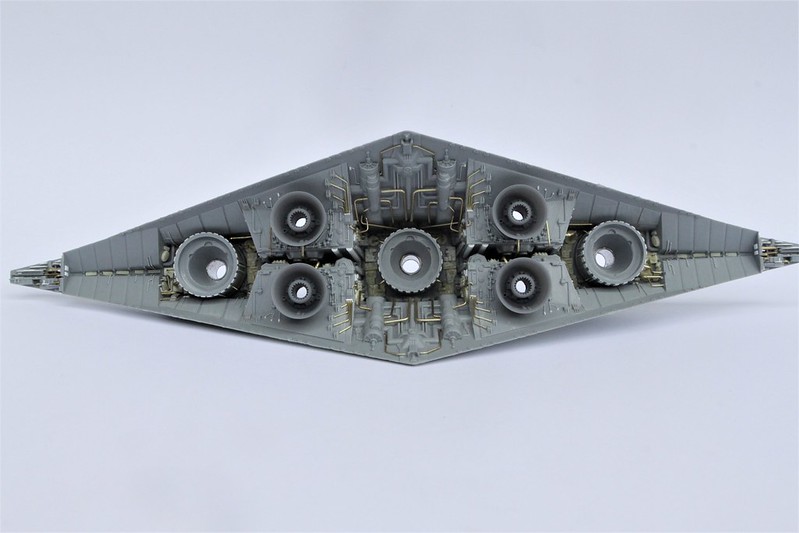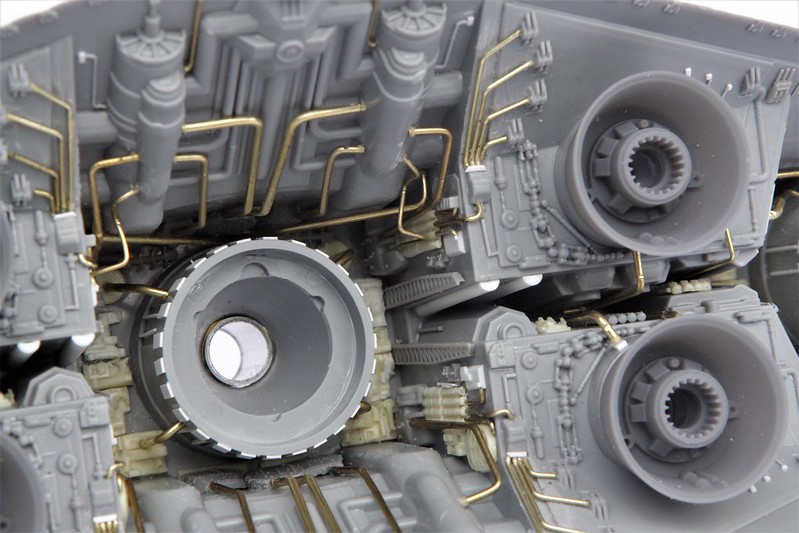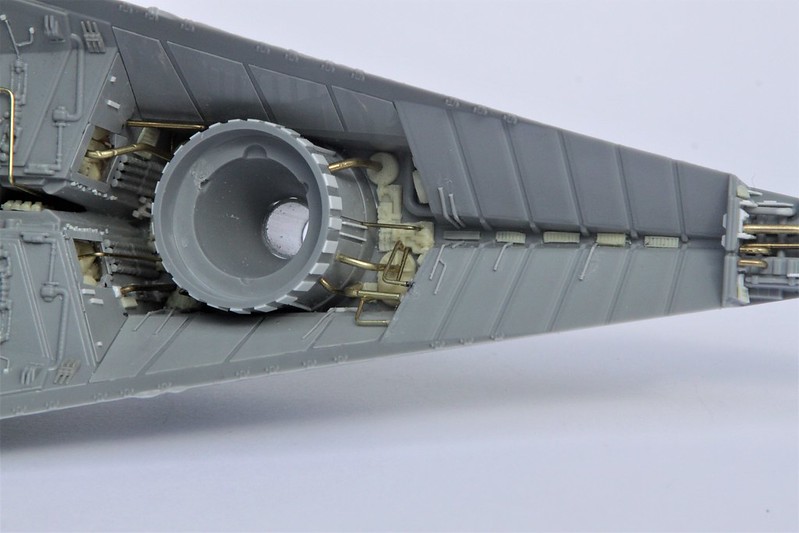 With some paint on it: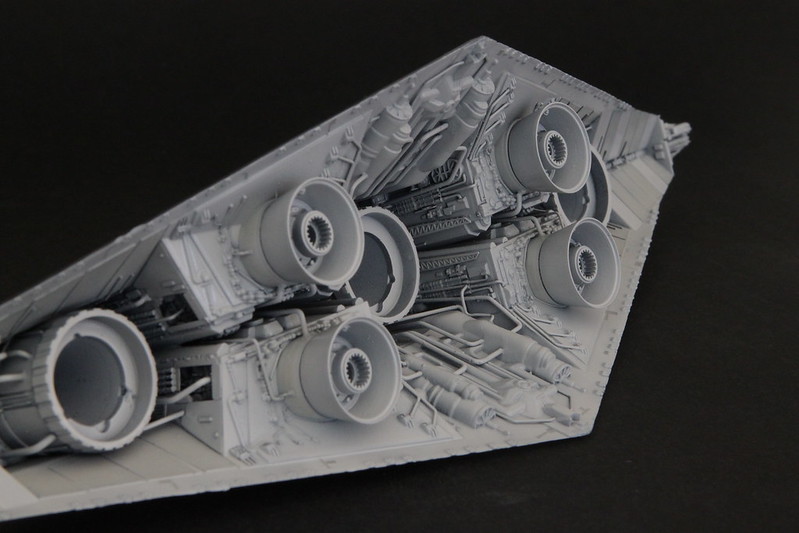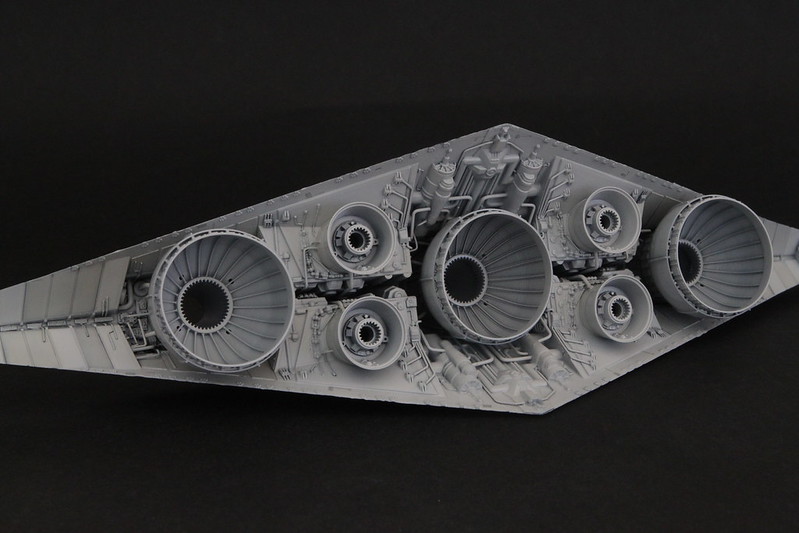 And lit up: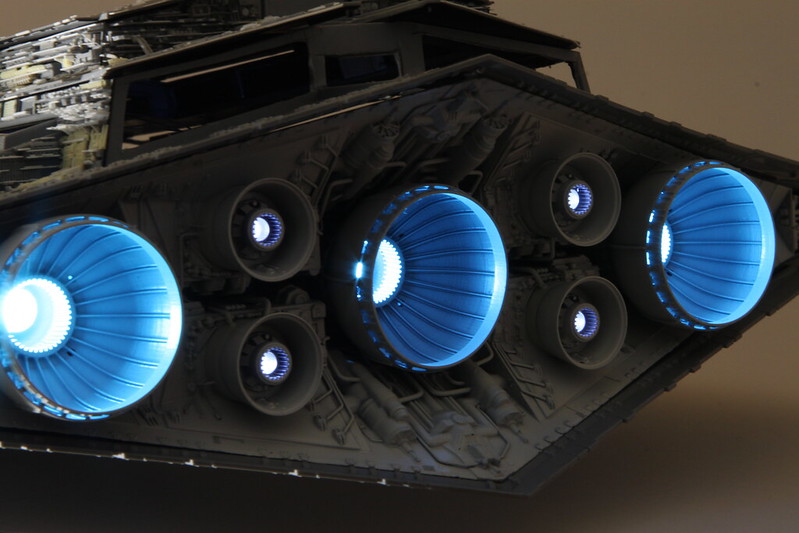 Next up - the hangar