Possible HUGE SPOILER ALERT!!
Do NOT veiw the pic if you want to be surprised.
These are not the smaller action figures posted in the other thread. These are (I believe) 1:6 figures. One of these figures offers a (possible) spoiler to the forthcoming Terminator: Salvation movie.
Again...if you don't like spoilers...don't look at the pic.
Picture is below...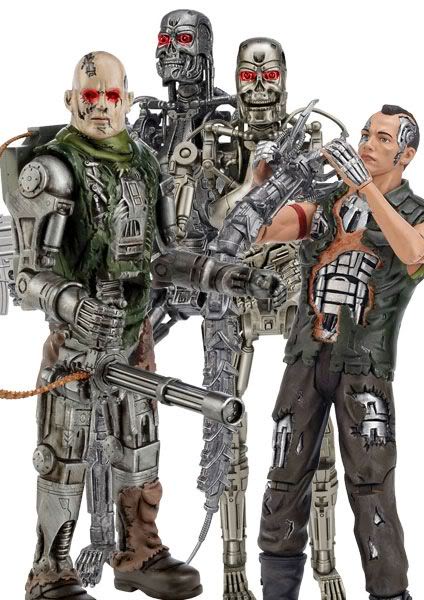 Last edited by a moderator: