Sr Member
RPF PREMIUM MEMBER
Hello gang!
Recently picked up on of JoeZ's Rebel Transport kits and fell in love with it. My goal was just to have a fun and simple bird to park next to my JPG Medical Frigate, but once the transport arrived, I now have a 1/350 fleet obsession.
The kit is simple. and beautifully printed.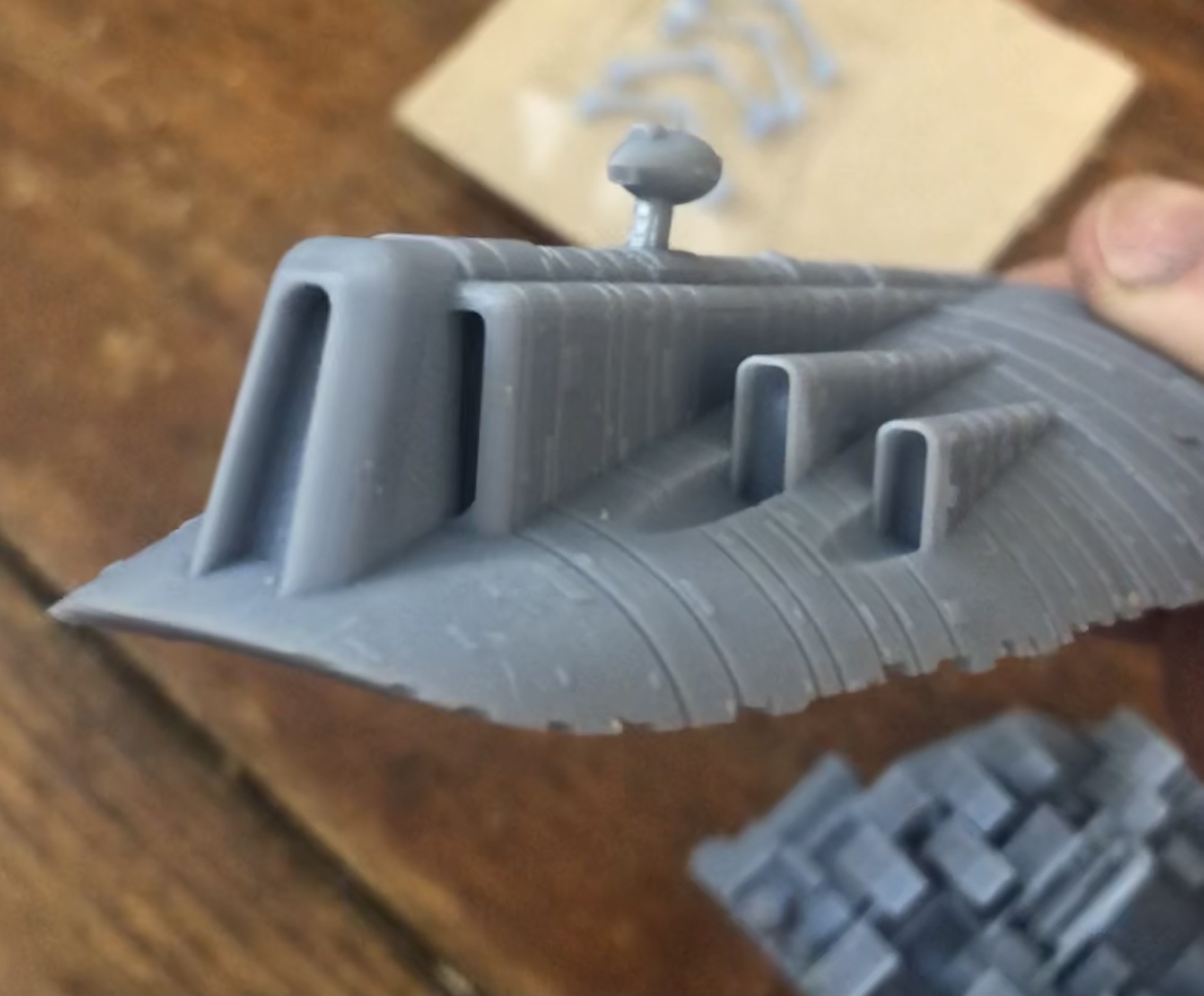 Sharp detailing, especially on the shield dome above.
This made me snicker with glee! Little portable gas station lol (this was a background kit bash ship)
Holding this and seeing it up close became on of the final nails in the coffin to invest in a resin printer. Just stunned by the lack of flash, anchor points, etc. Beautiful piece.
Was excited to learn the hull was hollow, having limited experience with printed kits, I now know this is common. Will make lighting way easier.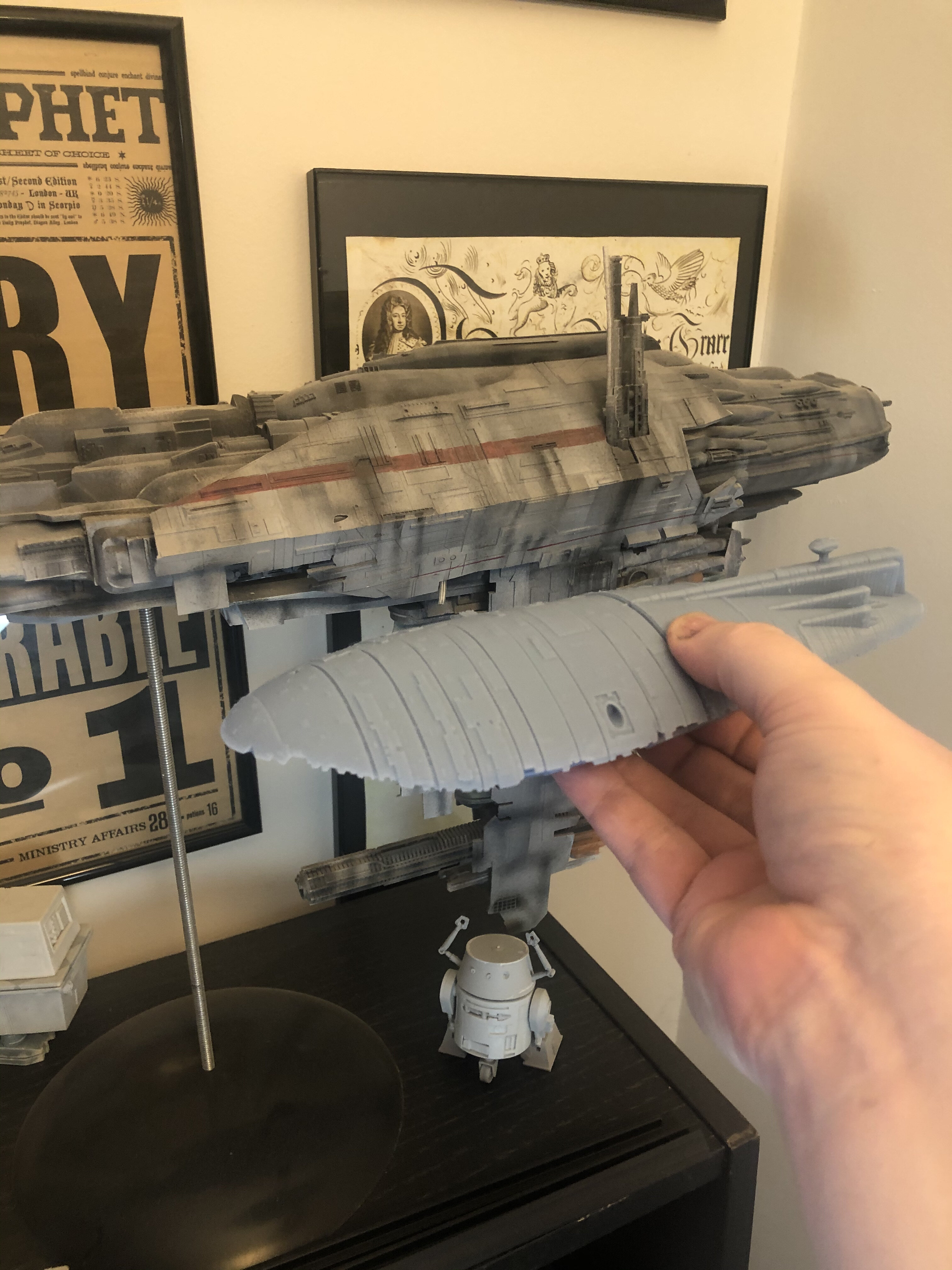 Next to the big Medical Frigate kit (and Chopper lol) It matches nicely with on screen references.