Sr Member
RPF PREMIUM MEMBER
On a bit of a diversion from my usual Star Wars studio scale work these days I recently accepted a commission from a colleague to build a model of the Voyager spacecraft. He was looking to gift a Voyager model to another colleague but the 1/24 RealSpace Models versions are all sold out and impossible to find on the immediate timeframe needed and the 1/48 Hasagawa versions that are readily available seemed a bit too small. So, off to the NASA 3D model library and time to model and 3D print!
I always check against photo reference of course (although I knew in this case I didn't have the time to be really picky about the details).
You can make anything at home these days!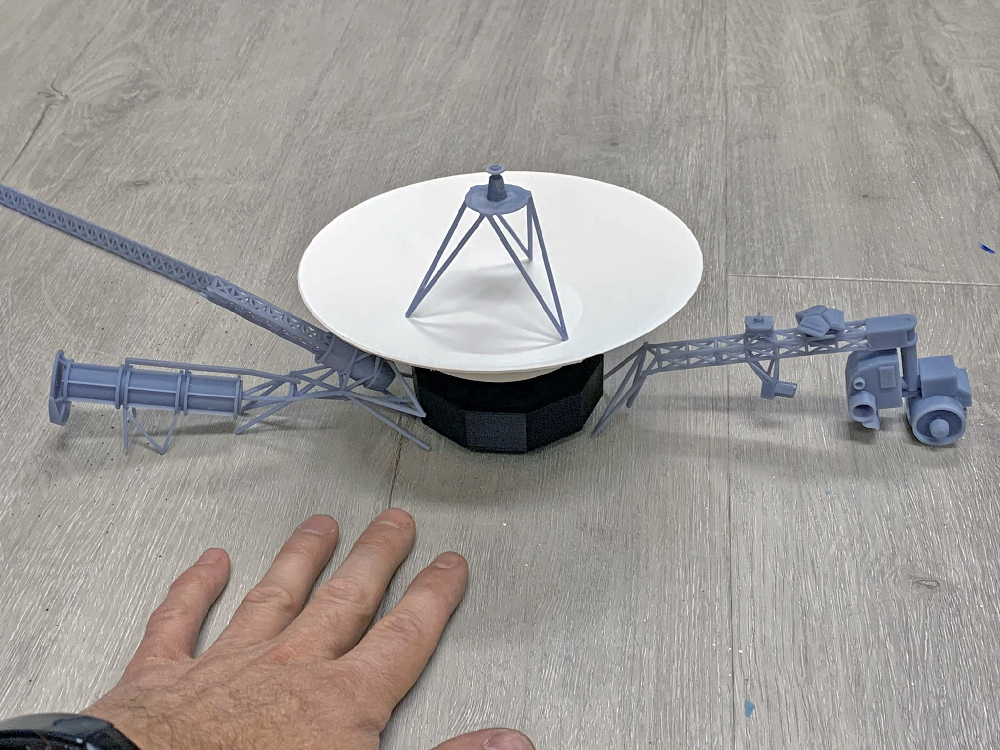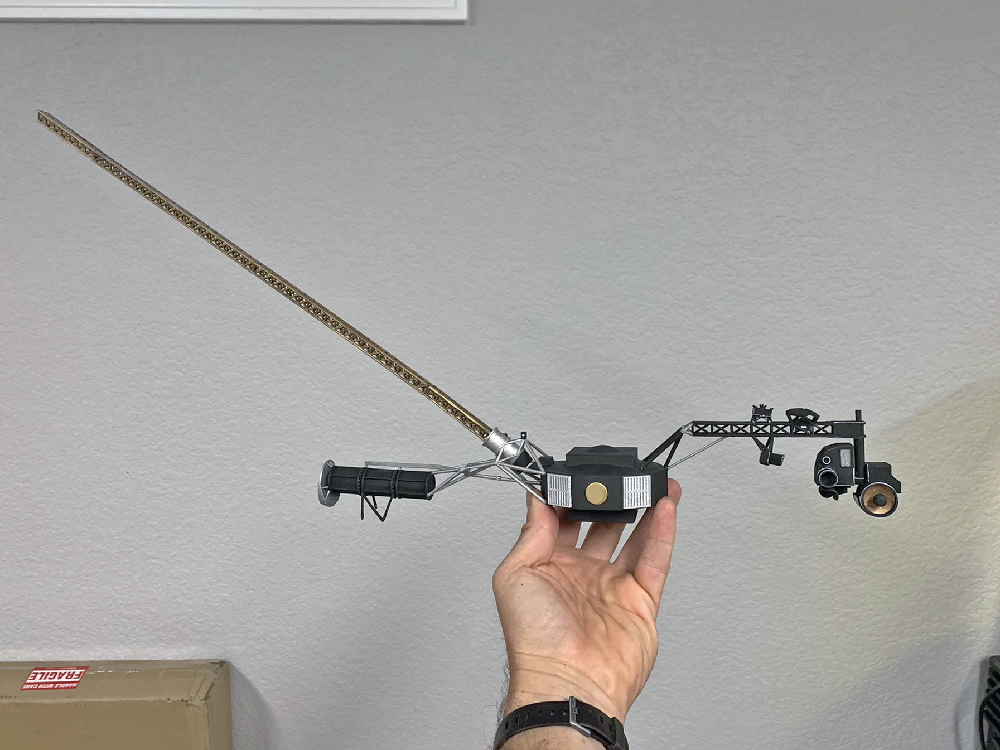 The very long and delicate magnetometer boom would probably sag over time so I ran a brass tube through it and nested it into a larger brass tube near the deploy end in order to make it removable for transport and storage.
And, finally done!
Dan