I had plans to do this costume for a long time. I started the actual process of roughing it out in April 2010 and began work on it in June. It was originally finished for Anime North 2011, which was in May. The armour was all made of plastic Rubbermaid bins, and the headset ended up being a mixture of epoxy putty and wooden pieces which were rushed and looked terrible. The armour, too, was a bad design choice and by the end of the day my Vamp was carrying a great deal of the pieces off my lower legs.
Because of this, I decided to remake the majority of my stuff, and have been working on it slowly since after the convention ended. I plan to have a version of it done by FanExpo.
These are some of the pictures I took while making the original headset:
Some of the 78-odd individual pieces of armour I wore and the torso section:
The sword and one knife. Both are a bit worse for wear at the moment: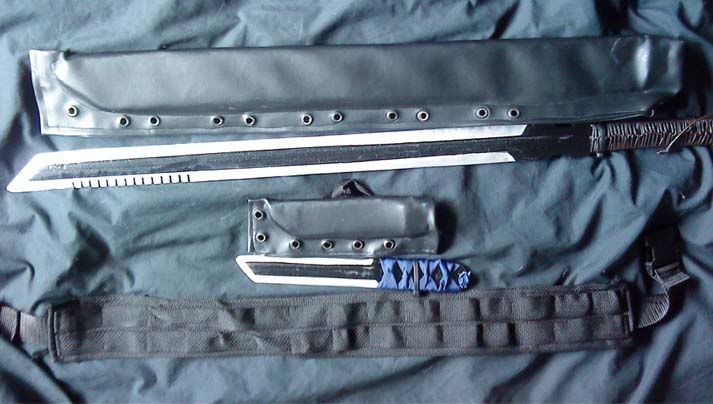 And finally the state of things on the current headset: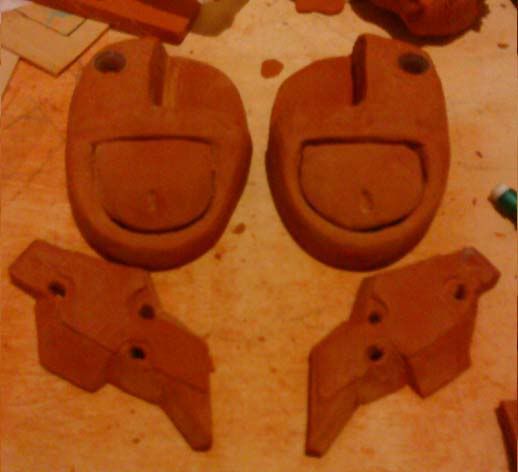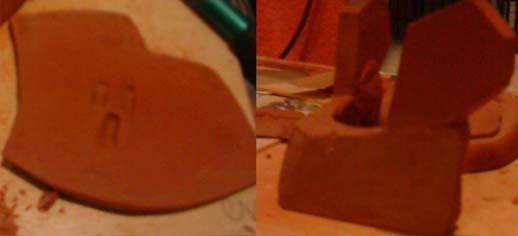 There are still quite a few imperfections at this point.