Sr Member
RPF PREMIUM MEMBER
So after reading Alan's thread about his Vulcan Harp, I finally got motivated to build my own.
I had the bodies CNC'd out of birch plywood and the pieces are laminated together and the edges are covered with birch edge banding.
The overlay (the part that covers the neck and down the left hand side is made out 1/16" birch which was a royal pain to source.
The tuner knob was turned out of solid mahogony based on screen caps from the show.
The plate that goes under the small knobs was cut out of aluminum, and when it's strung, it will be strung out of the same material they used on the show.
I decided to build a couple because oddly, it didn't cost a ton more to make 4 of them opposed to just one. The finish on these will be done by a professional furniture maker because I wanted to give it a little more polished look than what I could do on my own. Hopefully I'll have that part done next week or so.
Anyhow, here are some pics. I hope you guys enjoy!
Right out of the shop: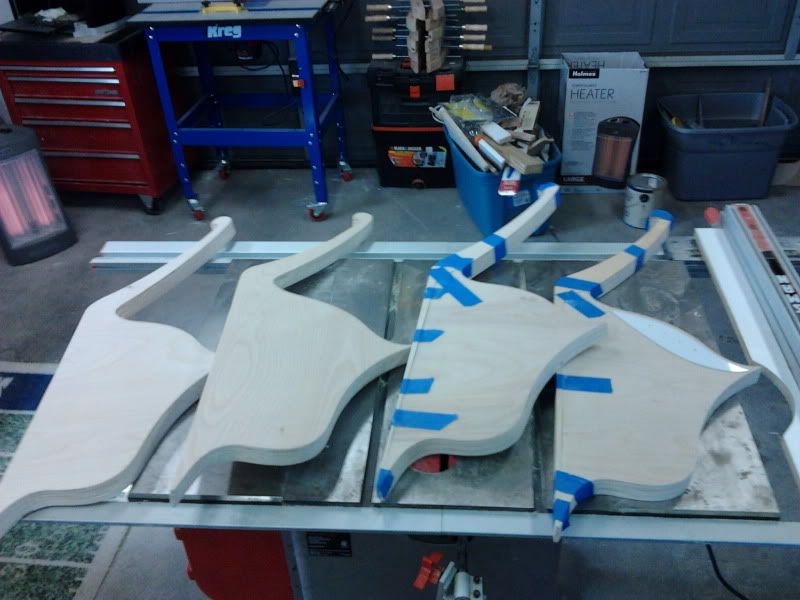 Close up of the knob: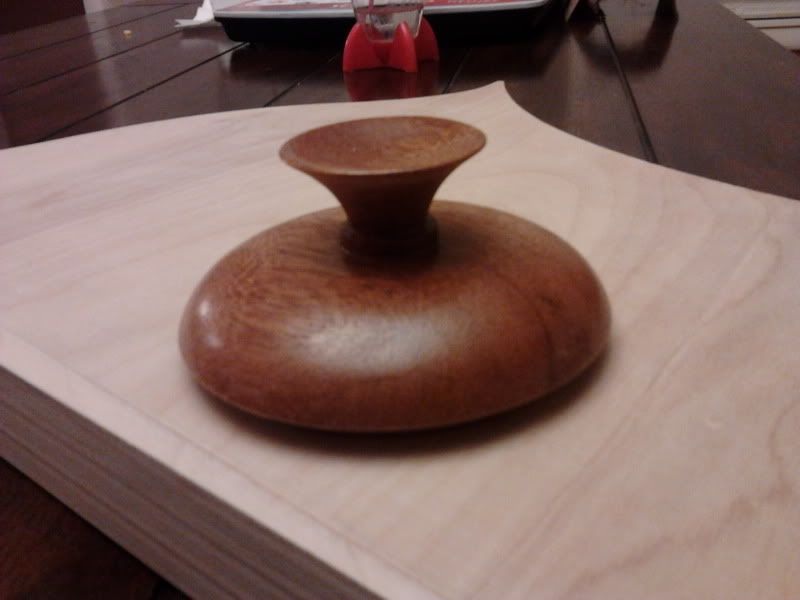 Close up of the overlay: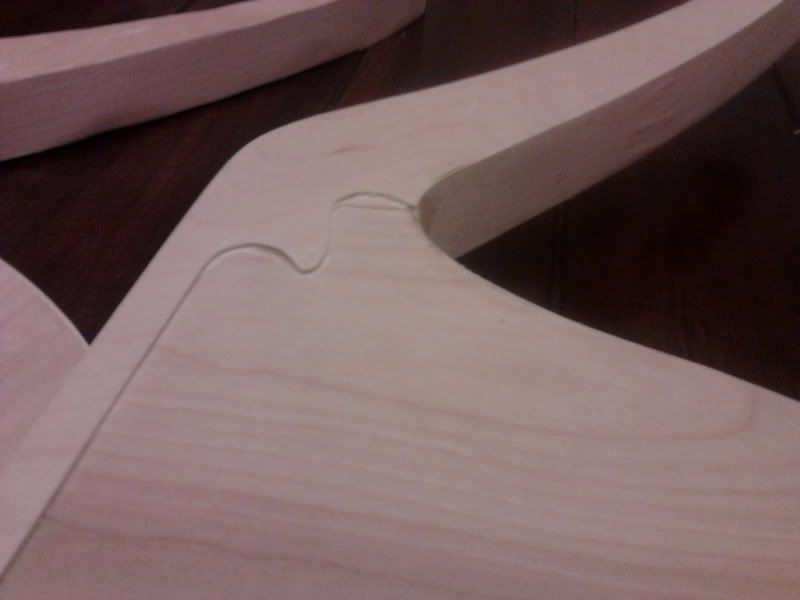 Just about ready to get stained and varnished.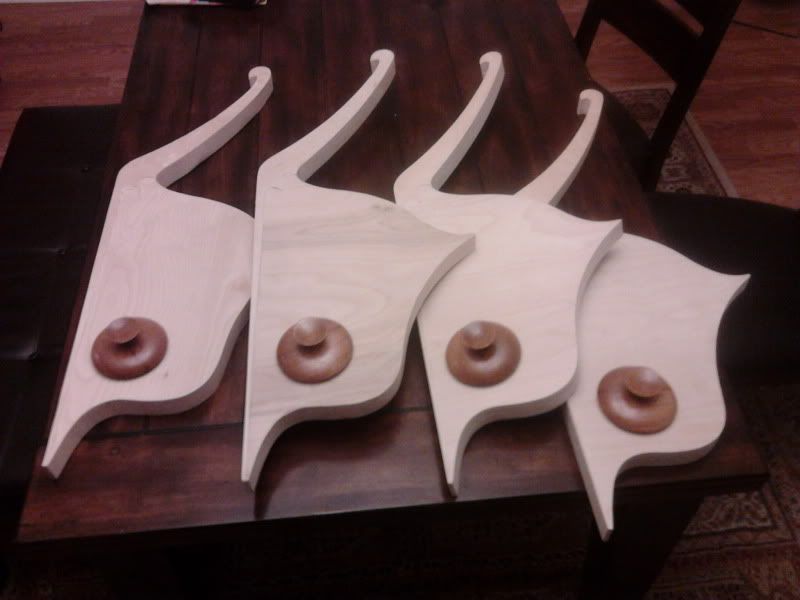 Last edited: