Just finished up two bios: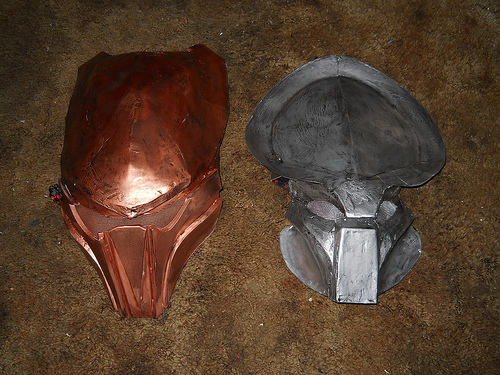 This one is a combination of a modified faceplate from a pepakura helmet (some Star Wars Extended Universe sith lord) and the dome from a P1: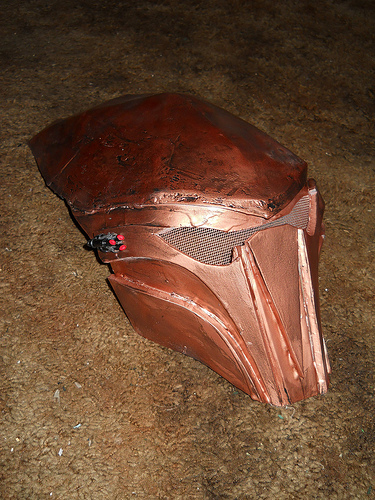 The other one is part of the faceplate from a pepakura P1 with my own modified dome, cheek pieces, and tri-laser:
While I've done bio masks before from posterboard, this is the first pepakura work that I've done. I've always avoided pep because I didn't think I'd have the patience to work with all those little pieces, but it really wasn't as bad as I thought it'd be. The real difficulty was that all the pepakura masks that I downloaded turned out to be too small (it may be because they were designed for A4 paper and I was using 8.5 x 11, which is a bit smaller). So I decided to mix and match pieces and make some pieces of my own to make the bios larger (and to come up with some unique looks). These two are what I've finished so far.