A friend of mine recently asked me to build a small treasure chest for her to use as a card holder at her wedding. After a couple hours of work and some scrap wood, I was finished and decided I needed more to keep myself busy. So I expanded on the chest idea and started making paper work to go along with her "ship"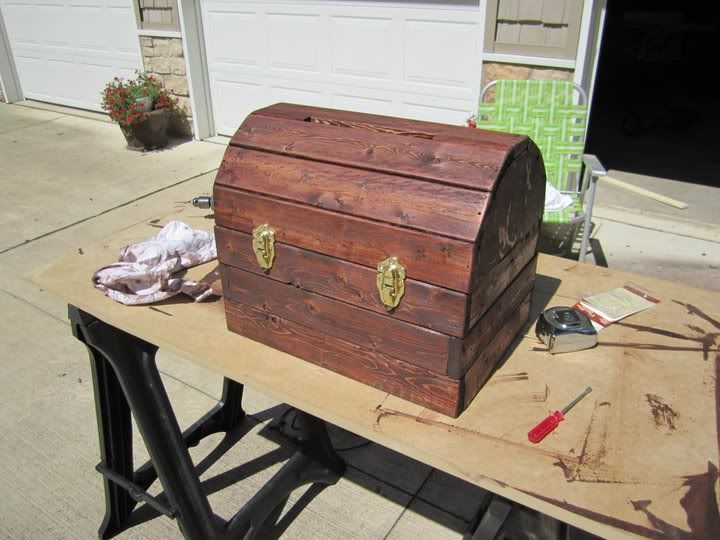 I started off with a letter of Marque allowing herself and fiance to serve as privateers. All of the paperwork was made by me, though the letter is based on an actual letter's text and the ship I used as the base for theirs was the USS Constitution, better known as old ironsides. Since this is all being done as I come up with things I'm not too concerned with accuracy of everything or that time periods match up perfectly, so they're getting things from the british government, as well as the US, just so there is a variety. I'll post some more as I get things done.
Also as I post stuff, if anybody has other suggestions for paperwork that might be a good fit for a captain to throw in the chest I'd be glad to hear them since I'd like to try to fill it all up.