Sr Member
RPF PREMIUM MEMBER
"Tomb Raider"

~ TRIANGLE OF LIGHT ~
​
A little something I've been working on for a while and have been able to finish up over the pandemic break!
Who is interested in obtaining the
"TRIANGLE OF LIGHT"
from Tomb Raider!
I have a friend who is a member here who owns the original prop that was used in the close-up scenes in the film.
Since it was used in the close-up scenes, it was twice the size as the prop held by the actors, and was more detailed.
So, I took the hi-res photos he sent me of it, and shrunk it down to the actors prop size with all the details along with it.
As you can see, set in the relief background, are not engraved circles, like on other replicas,
but are actually engraved runes in a circular pattern!
This prototype was Laser Engraved and cut from multiple layers of acrylic sheet and assembled.
It will be cast resin with an Aged Silver Color.
So, whoever wants to be added to the list for one of these beauties, post your interest in the thread!
I'll post more updates and get a final casting and price up soon!
Measurements:
9 3/4" Wide on each side x 1 3/4" Thick
Price:
(Does NOT include shipping!)
$250
Wait List:
1. tloeder
2. DEDE02
3. Mpops89
4. Mr. THX
5. rockbottom
6. AdamHunter
7. Joe310blk
8. Raiders March
9. Scout91
10. Digital Mayhem
11. Treeman
12. Steam Sailor
13. DMO
14. aceg1
15. Onkelpsycho
16. StormFallen2
17. Goldcylon
18. Movie Magic
19. mbmcfarland
20. desperado
21. TomVDJ
22. SophiaDark
23. KingSomberlain
24. wooley
25. parker69
26. Dalroi
27. retraceoj
28. matt1
29. shpider
30.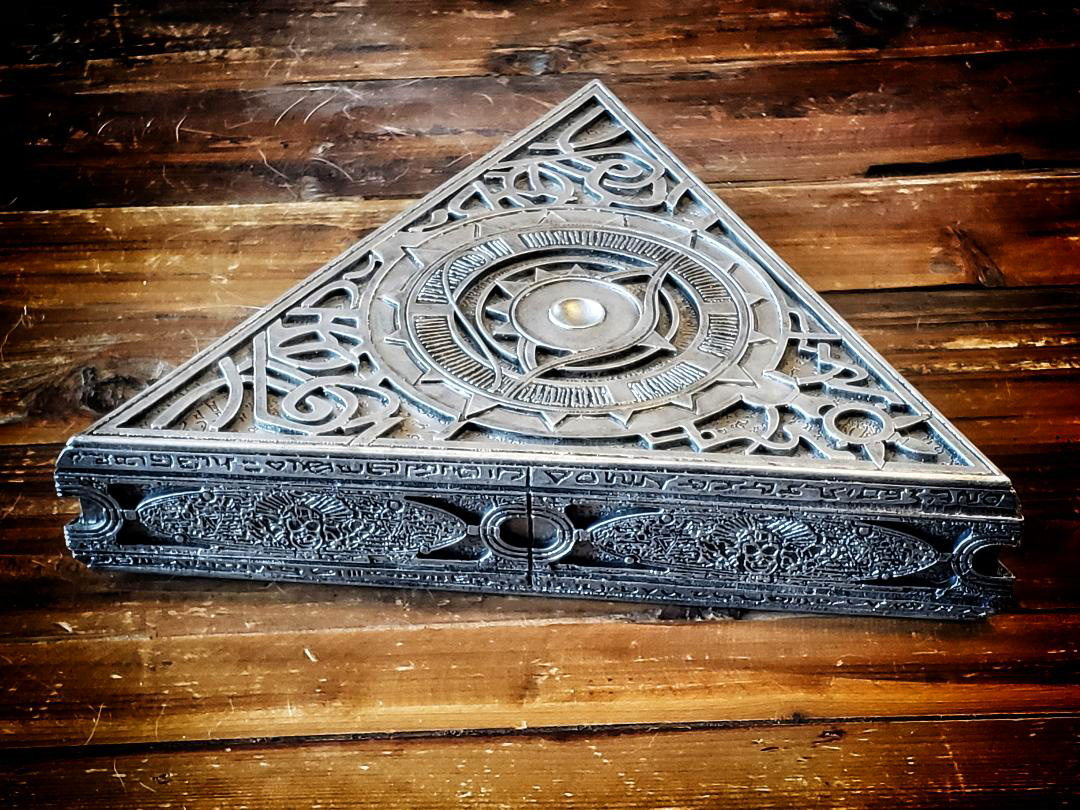 Last edited: